Political RoundUp: April 2009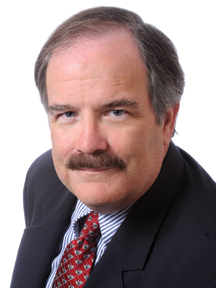 Judicial panel: President Barack Obama will have several judicial appointments to make for the federal courts in Georgia this year, including four District Court judges, three U.S. attorneys and three U.S. marshals. The state's congressional Democrats have set up a review panel to make recommendations for those jobs; the committee includes state Sen. David Adelman (D-Decatur), Sen. Robert Brown (D-Macon), Judge Jack Ruffin, former congressman George "Buddy" Darden, former legislator Tom Bordeaux of Savannah, Columbus lawyer Jim Butler and Middle Georgia attorney Chuck Byrd.
Tech's head man: The Board of Regents has named Dr. G.P. "Bud" Peterson, chancellor of the University of Colorado at Boulder, as the 11th president of the Georgia Institute of Technology. Peterson replaces G. Wayne Clough, who resigned last year to become the secretary of the Smithsonian Institution in Washington, DC. Peterson has held academic positions at Texas A&M, Rensselaer Polytechnic Institute in Troy, NY, and the University of Colorado.
No Kidding: Rusty Kidd has been a familiar face at the capitol for years as a lobbyist. He may become even more familiar after this summer, when he is planning to run in a special election to fill the House seat being vacated by Rep. Bobby Parham (D-Milledgeville). Parham was elected to a seat on the State Transportation Board, a development that required him to resign from the Legislature after 35 years in the House. Kidd is the son of the late state senator Culver Kidd and the brother of Tillie Fowler, who was a Republican congresswoman from Florida.
Send out an SOS: Columbus attorney Josh McKoon, chairman of the Muscogee County Republican Party, is telling associates he may run for secretary of state in the 2010 GOP primary. Current SOS Karen Handel is expected to run for governor next year, opening up that statewide post.
Chambliss spokesman: U.S. Sen. Saxby Chambliss has hired Bronwyn Lance Chester as his new communications director and speechwriter. Chester previously was communications director for retired Sen. John Warner of Virginia and a newspaper columnist prior to that.
Stopping another outbreak: In an effort to prevent future salmonella outbreaks linked to unsanitary conditions in Georgia facilities, a legislative study committee has been established to evaluate the production and distribution of food products. The committee is co-chaired by Reps. Billy Maddox (R-Zebulon) and Kevin Levitas (D-Atlanta). Other members include Reps. Jay Roberts (R-Ocilla), Ellis Black (D-Valdosta), Terry England (R-Auburn), Jon Burns (R-Newington), Lee Anderson (R-Grovetown), and Tom McCall (R-Elberton).
Cut their pay: State Insurance Commissioner John Oxendine, a candidate for governor in 2010, has called on Gov. Sonny Perdue, Lt. Gov. Casey Cagle and other constitutional officers to take a voluntary salary reduction. Oxendine said he himself has voluntarily taken a 5 percent pay cut since last fall. "I've taken a 5 percent pay cut and I challenge the governor, lieutenant governor and other constitutional officers to go there with me," Oxendine said. "We may be in for one or two rough years with the state budget and now is the time to lead."
They'll drink to that: Young Democrats and Young Republicans don't often agree on much, but during this session of the General Assembly they discovered one issue on which the two groups can make common cause: Sunday package sales of beer and wine. The Georgia Federation of Young Republican Clubs (GFYRC) and the Young Democrats of Georgia (YDG) sent out a joint statement announcing their support of legislation allowing local governments to decide on Sunday sales. "Young Democrats and Young Republicans agree that the current total ban on Sunday sales does not align with core beliefs of our individual parties," said Zak Koffler of YDG. "Whether they are championing individual liberty, economic freedom, or local control, our elected officials should let the voters decide this issue for themselves."
Take me home, country roads: Rep. Mary Margaret Oliver (D-Decatur) wants to pass legislation that would clamp a five-year moratorium on the issuance of any permits for coal-fired power generation plants in Georgia. Oliver's bill would also require the Georgia Power Co. to phase out its purchases of coal produced through mountaintop blasting – a procedure favored in states like West Virginia where the top is literally blown off a mountain so that its seams of coal can be mined. "I don't think our coal investments today can be predictable," Oliver said. "It's time to take a pause." While her measure is in line with the environmental goals of the Obama administration, it's not likely to move far in the General Assembly.