Money From Washington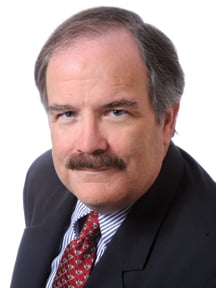 On the afternoon of Jan. 21, Gov. Sonny Perdue went before a joint hearing of legislative budget writers and said he really didn't care what the newly inaugurated President Barack Obama did with his economic recovery legislation that would funnel billions of dollars to hard-pressed state governments.
"I chose not to utilize the prospective dollars from Washington in the budget at all," Perdue said. "My responsibility is to balance the budget with Georgia dollars."
Even in that early moment of the Obama administration, it was widely assumed by Beltway Democrats and Republicans alike that the president's first major goal would be quick passage of a stimulus package with financial assistance to states. Perdue claimed he wasn't buying any of that liberal nonsense, however.
"There are a lot of rumors out there now, but nobody's cutting any checks," Perdue told lawmakers. "We can't wait past June 30, I can tell you that."
His bravado was a little overstated. He actually had instructed state agency heads as early as December to start preparing for federal money that might be coming to Georgia.
Just 27 days after taking his "stand" against federal funding, Perdue was calling capitol reporters to his office to announce a major development.
With Lt. Gov. Casey Cagle and House Speaker Glenn Richardson at his side, Perdue said he was formally "accepting" $465 million from the $787 billion stimulus package to cover a shortfall in Georgia's Medicaid program.
Perdue then signed a bill that shifted $428 million in the state budget to pay for homeowners' tax relief grants – a move made possible by the Obama package that would enable local governments to squeeze by for another year without sending out additional property tax bills.
Indeed, the governor's attitude had done a 180-degree flip. "The stimulus package has come as a very handy event," he enthused. "This money will be well-used and well-spent for the people of Georgia."
It's impossible to know whether the Obama stimulus will actually pull Georgia and the nation out of the current economic recession.
But there is no question that the $6 billion or so that is coming to Georgia will at least make it possible to plug a $2.6 billion hole in this year's state budget and give the General Assembly a running start on balancing next year's budget.
Highlights of the Georgia package include some $2.2 billion for the state Department of Education, with the money primarily used to restore the formula funding cuts that Perdue and the Legislature have imposed on local school systems over the past five years.
These "austerity reductions" in state funding have forced literally dozens of local school boards to raise property taxes to make up the difference. With the money that will now be available from the stimulus package, there won't be as much pressure on school boards to keep hiking property taxes.
Roughly $1 billion will be available for the Department of Transportation to use on road and bridge projects, assuming that the General Assembly session ends with some kind of DOT organization still in operation.
Medicaid is in line to receive $1.73 billion over three years, a lifeline for the state's low-income citizens who otherwise would be piling up in hospital emergency rooms.
The transportation funds and the Medicaid money will be a godsend to city and county governments that worry about whether their local hospitals will be able to keep their doors open, and that have been waiting in vain for the DOT to get local highway projects in gear.
Labor Commissioner Michael Thurmond would also receive some $220 million to help replenish the unemployment trust fund used to pay jobless benefits to Georgians who have been laid off from work.
The influx of money also should mean more jobs for Georgians. The Obama White House released an official estimate that the stimulus package would result in the creation of 107,000 jobs here, with the greatest number of them concentrated in the Republican-leaning House districts spread out over Atlanta's northern suburbs.
Sonny Perdue didn't vote for Barack Obama, but the money Obama is sending here will make it possible for Perdue to coast very nicely through his last two years in office.