Embracing Internationalism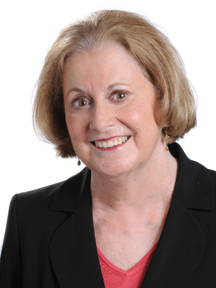 If you've lived in Georgia long enough, you can probably recall the days when Atlanta's old slogan, "The Next Great International City" seemed more like wishful thinking than a blueprint for the future. It had a nice optimistic ring to it, but even the most ardent Atlanta booster had to wonder if the city's reach was destined to exceed its grasp. (London, check. Shanghai, check. Tokyo, check. But Atlanta?)
That question was answered once and for all on a lovely September morning in 1990 when the International Olympic Committee announced its choice for the site of the 1996 Olympics. "Atlanta!" rang out around the world.
A lot of us long-time Atlantans can remember exactly where we were and what we were doing when we heard the news. (I was standing with my family in front of the TV, car keys in hand, already running late for work but not wanting to leave the house until I knew for sure if we had won the big prize. I still remember watching the cat bolt and run from the room when we all shrieked with excitement.)
I also recall, not long before that, being in a crowded elevator in a Midtown office building and becoming aware that there were conversations going on in three different languages – four, if you count the one I was having in English. That, for me, was a kind of international "Aha" moment.
As Georgia Trend writers were preparing our annual Economic Yearbook (see page 26), we discovered that despite the economic slowdown, internationalism is very much alive and well in business and economic development circles; and, beyond that, it is a positive force in many communities.
The most obvious example is the shiny new Kia plant on I-85 at West Point. Even if you are prepared to see a large building, the actual size of it will take your breath away as you drive by. The Korean automaker is responsible for much of the optimism that pervades west Georgia. The effects of the plant and its chain of suppliers will be felt throughout north and central Georgia and in Alabama as well.
And there are other, less dramatic manifestations. The Metro Atlanta Chamber's Hans Gant says 40 percent of the companies that located or expanded in the metro area last year are from abroad. He expects more announcements this year from foreign companies.
Individual counties are welcoming the reality of a global economy as well, seeing it as a plus on many fronts. Nick Masino of the Gwinnett County Chamber says more than 300 foreign companies have operations in his county. "We are a dynamic place. We are the United Nations of Georgia."
There is, of course, a huge cultural component inherent in efforts to bring more foreign businesses to Georgia – one that smart communities and savvy leaders are keenly aware of. They understand that creating a welcoming climate for international investors requires more than simply being willing to take their money. It's important to welcome the people as well as the commerce.
(The substantial Chinese-American population in and around Atlanta has at least as much to do with luring Chinese investment as proximity to Hartsfield-Jackson; efforts to enhance trade with India are bolstered by the area's Indian population.)
Kay Pippin, president of the Henry County Chamber of Commerce, talks with pride about a cultural diversity committee her chamber established about a year and a half ago.
"We now have 19 documented ethnicities in what was once an all-white rural farming community," she says.
She and her leadership want to embrace the changes and make them work for the county – and, frankly, avoid the kind of mistakes that have hurt other places. That prompted a trip to Birmingham to visit that city's Civil Rights Museum and see how a place that made some colossal mistakes is acknowledging them and seeking to learn from them.
"We're being very bold about saying we want to learn from the mistakes of others," Pippin says. "We want to make the changing fabric of our community work for everyone who is here."
Communities that understand this – and act on it – are far more likely to benefit from international business than those that ignore it.