Perdue's Sad Legacy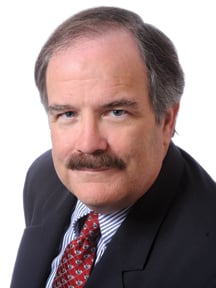 One of the hallmarks of Gov. Sonny Perdue's administration has been his consistent cutbacks in state formula funding for Georgia's public school systems.
In nearly every budget he's proposed since first taking office, Perdue has included large "austerity cuts" in education funding as part of his overall effort to balance the budget.
There were times when these spending reductions were justified. The state was in the middle of a crippling recession when Perdue first took office in the winter of 2003, and the economic outlook for Georgia is even grimmer today than it was then. Under those stressful circumstances, you could justify making everyone cut their budgets a little.
Perdue, however, kept on whacking school funds even when the economy was strong and Georgia was running up a huge surplus in its reserve fund.
To be fair, these cutbacks weren't entirely the governor's doing. Members of the House and Senate, from both parties, overwhelmingly adopted state budgets that incorporated the austerity cuts. There are plenty of elected officials who can share the credit (or blame) for cutting education funding.
Bottom line, those cumulative cuts in school funding totaled more than $1.5 billion as Georgia headed into the current budget cycle – when we were hit with the worst economic recession since the 1930s. By the time Georgia's lawmakers finish cutting the current year's budget and the proposed budget for the fiscal year that begins July 1, the total cutbacks in formula funding for schools could exceed the $2 billion mark for Perdue's two terms as governor.
That's a stunning figure to contemplate: $2 billion cut from the education budget. Georgia is competing against other states to lure sophisticated, high-tech businesses at the same time that we're spending $2 billion less to train and educate the prospective work force. This doesn't make any sense at all.
In many cases, local school boards have been forced to increase their property taxes to make up for the reduction in money that they used to receive from the state. Several of these systems are up against the maximum level they're allowed to tax and can't go any higher as they try to deal with growing enrollments.
"The administration refers to these as 'austerity cuts,' but as I have said for the past six years, there is nothing austere about shifting a constitutional responsibility from one level of government to another," said Rep. Alan Powell (D-Hartwell).
You can get a vigorous debate going as to whether spending on education has an impact on student performance. I don't think it's a coincidence that during the period when Georgia has made these massive cuts in school funding, the state has compared very poorly on key indicators.
For example, SAT college entrance exam scores for Georgia high school students dropped for the second year in a row last year as the state sank to 47th place.
The decline occurred on all three parts of the exam: mean scores were 491 in reading, 493 in math and 482 in writing, compared to 494 in reading, 495 in math and 483 in writing last year.
Another measure of the impact of funding cuts can be found in a recent report released by the Center for an Educated Georgia, a conservative advocacy group. "Using two different measures of high school graduation rates, Georgia is and has been significantly below the national average and near the very bottom in the U.S.," the report said. "Between 1990 and 2005, the public high school graduation rate in Georgia fell between 6 and 9 percentage points.
"For Georgia public school students who began high school in 1986, their graduation rate ranked 41st in the nation, while the Georgia public high school graduation ranking was 49th in the nation in 2005," the report noted.
When reporters ask him what he wants his legacy as governor to be, Perdue gets annoyed and says that legacies don't matter to him – that's something big-spending Democrats worry about, he contends.
Whether he likes it or not, Perdue's legacy could well be that no other governor in modern times did more to underfund the cause of public education in Georgia than he did. I'm not sure that's something to be proud of.