Local Control No More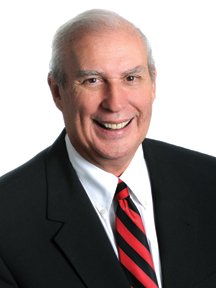 When Sonny Perdue upset Gov. Roy Barnes in the race for Governor a few years ago a friend of mine from Florida called to say: "This is a strange Republican party you have in Georgia, where the GOP candidate sided with a teachers' union to beat a Democratic incumbent. Republicans are usually anti-union and pro-business. What gives?"
Even stranger is the current policy of our state legislature, which wants to restrict cities', counties' and school boards' ability to run their local governments. The party of Ronald Reagan believed strongly in local government control.
"My reading of history convinces me that most bad government results from too much government," Reagan said when he was governor of California in the 1970s. He was talking about federal and state governments interfering with local governments.
Georgia's legislature may be controlled by the Republican Party, but its actions remind one not of the party of Reagan, but of some South American leftist country. Here are a few examples.
Last year Speaker Glenn Richardson proposed a GREAT plan that eliminated property taxes in favor of a statewide sales tax. The tax would be collected by the state and distributed back to city, county and schools according to the way the House of Representatives perceived the need. It failed to pass.
This year, there are many similar bills in the Republican-controlled legislature that will restrict local control and give it back to the state. All could limit local governments and school boards so they can do nothing more than provide garbage pickup, water and sewer services and educate our children.
It would mean that citizens who want their local government to provide additional services would have to apply to the legislature for additional funding. The House of Representatives controls how money is spent, so all requests would go to that body.
One proposed piece of legislation will restrict local governments by capping property taxes at 3 percent. It sounds great, except that the state is also throwing funding for school nurses and other items off the table and requiring local governments to pay for them.
The governor sought to eliminate $428 million in property tax relief grants to homeowners that cities, counties and school boards would have had to make up by sending additional tax bills to citizens. Ultimately, he relented and signed legislation to restore the grants this year, because tax bills have already been mailed out. But future grants will be conditional, tied into the state's economy.
In addition, lawmakers want to double the homestead exemption from $2,000 to $4,000, which will further threaten local government revenue streams just when sales tax revenue has tanked.
Another bill would have the state take over MARTA, the Metropolitan Atlanta Regional Transit Authority.
The Georgia Department of Transportation (GDOT) works with city and county governments to decide which road building projects will receive funding. This process had been the norm for many years; but a new bill proposes to change the process.
Recently introduced in the House of Representatives, the bill provides for a constitutional amendment to have voters approve a one-cent sales tax on fuel for road and bridge improvements. The money will go only to projects approved by a state committee appointed by the governor and the legislature.
Local governments and GDOT could be left out of the process for deciding these issues.
The state seems to want to rule the world. At the time of this writing, some of these have not been passed into law. And given the legislature's past history of infighting, most will not see the light of day.
Still, all of these actions call into question a basic tenet of the national Republican Party, which believes in local control, not state and federal control of government.
Ronald Reagan must be turning over in his grave.