Half-Empty Or Half-Full?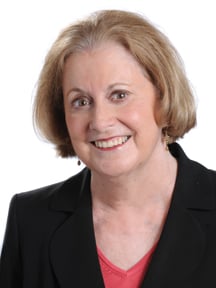 If you're looking for bad news, you don't have to look very hard or very far: a statewide unemployment rate north of 8 percent and a budget deficit that may top $2 billion; plants closing or relocating; retail operations going out of business.
In Albany, Cooper Tire Company is leaving – a loss of 1,400 jobs; in Columbus, Nathan's Feed and Seed, a family-owned business in operation since 1953, has closed.
Budget shortfalls have counties and cities scrambling to cut services or jobs. Forsyth County cut 21 positions in its planning and economic development department, and the city of Atlanta revamped its garbage collection schedule to eliminate Friday pickups. In Fayette County, the school system floated the idea of asking employees to give back pay raises they received last year.
Donations to social service agencies are down, even as requests for help are on the rise.
Those who haven't been laid off or furloughed or downsized surely have at least one close friend or family member who has lost a job – and are probably worrying about their own employment futures.
Against this backdrop, three of the state's top economic development players took the opportunity to offer some perspective and some optimism.
At a press briefing late last year, Georgia Department of Economic Development Commissioner Ken Stewart, Georgia Chamber of Commerce President George Israel and Metro Atlanta Chamber of Commerce President Sam Williams came together to make the point that things will get better. Their message contained a little reassurance, a little cheerleading – and some good information.
Recessions are cyclical, they note. Georgia has been through them before and will weather this one, too. Meanwhile, Georgia's job-creating agencies are not simply waiting for a turnaround; they are actively working together to make sure that happens.
"Our message is that this is a good place to do business," says Williams.
There were reminders of the state's solid gold assets that can't be duplicated elsewhere – starting with Hartsfield-Jackson International Airport and the coastal ports of Savannah and Brunswick, and some encouraging numbers – nearly 9,000 new jobs created last year in Metro Atlanta alone by new or expanding businesses.
Companies adding jobs or infrastructure throughout the state include the likes of NCR Corporation, Newell Rubbermaid, Toyo Tire, PETCO, Wendy's/Arby's Group and Telfair Forest Products.
Good things are happening despite the tough economy, the leaders say; they believe the work they are doing all but guarantees even better things once the economy improves. There will be more jobs, more growth. Companies that are not immediately planning a move or an expansion are nonetheless keeping their eyes open – and looking favorably in Georgia's direction.
Israel singled out Georgia's workforce and training opportunities, international connections and business-friendly reputation as pluses; he noted that Georgia has the largest rail network in the Southeast.
Stewart says the long-awaited Kia facility is "on track to begin production in 2009" and will ultimately produce some 6,000 jobs, including many with supplier companies.
Williams says companies are "still incredibly interested in Metro Atlanta and Georgia" because of our key economic strengths. "We are home to the world's busiest airport and the world's largest airline, 57 colleges and universities and the fifth-highest concentration of Fortune 500 companies in the nation."
Another plus: No other city in the country does a better job of attracting young college-educated professionals. "This is the audience you can't fool," he says, referring to the 25- to 35-year-olds who come to Atlanta for job opportunities and quality of life. "They network with each other and have picked Metro Atlanta as the top destination in America … we couldn't do a better job of marketing to them than they do themselves."
The clear message from the top economic developers is that good things will happen. Let us hope they happen soon.