Bryan County: Banking On A Good Location
Proximity to coast and ports promises prosperity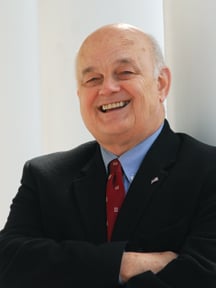 When it comes to attracting business and industry, Bryan County is taking a page from real estate.
"It's all about location, location, location," declares County Commission Chairman Jimmy Burnsed.
The county clearly is in the right place at the right time. Once isolated and rural, Bryan is no longer just the last stretch of empty interstate before hitting Savannah. These days, national companies – and quite a few foreign concerns – are nosing around its expanding industrial parks. Builders also are making plans for million-dollar country club developments to meet the demands of retirees and executives who want to be near Georgia's increasingly popular coast.
The catalyst for all this promise lies a few miles east on the busy docks of the Port of Savannah in Garden City, the fourth busiest container port on the East Coast. The world's products are being loaded and unloaded on its docks. Each day, long lines of tractor trailer rigs crowd roads leading from the port on their way to Interstates 16 and 95. From there they roll to distribution centers and eventually store shelves across the county.
"With our proximity to Savannah's port we have the benefit of having two interstates running through our county and it presents us with a unique opportunity," Burnsed says.
Georgia ports already provide more than 286,000 jobs and $55.8 billion in revenues for the state, and those numbers are certain to rise as trade routes increasingly converge on the East Coast and Savannah. That's because of growing congestion in West Coast ports and on the rail lines used to transport goods from those facilities into the American heartland.
With more than half the nation's population living east of the Mississippi River, an East Coast distribution point makes sense to shippers. It's easier than ever now that the Panama Canal is being deepened to accommodate large post-Panamax ships with 50-foot drafts and the capacity to carry 12,000 twenty-foot equivalent units (TEUs or cargo containers), compared to just 4,000 aboard conventional vessels. More Asian cargo traffic also is using the Suez Canal to reach the United States, meaning even more business for U.S. ports.
All that cargo requires distribution centers to collect and sort the containers before sending them on their way to local stores. Most of those facilities have been located in and near Savannah, but outlying areas such as Bryan see an opportunity to snag some for themselves.
That prompted the build-out over the past few years of a sprawling 1,000 acre industrial park right in north Bryan near the county seat of Pembroke. Interstate Centre is just 600 yards off I-16 and less than 19 miles from the port along the main artery for traffic to points west and north, such as Atlanta.
"We've put in the infrastructure and made it basically pad-ready for business," explains Sean Register, chairman of the Bryan County Development Authority. "So they [companies] are able to come out and envision exactly what their building is going to look like and they will know that we've got a can-do attitude to help a potential client get all their approvals."
Building Industry
The idea that Bryan is a good location for warehousing operations quickly bore fruit when Oneida, one of the world's largest marketers of stainless steel silverware and flatware, moved its East Coast distribution center from New York to an $11 million facility at the park. It has since been joined by DKW Logistics, the southeastern distribution manager for Kawasaki and other brands of cycles.
The county has been successful in attracting new industries even in the face of a depressed economy, says County Administrator Phil Jones, "which is somewhat surprising."
Three companies have signed on to Interstate Centre and more are on the way, but that activity has yet to make a substantial impact on the local economy.
"At this point it's too early to tell," Jones says. "But, it has brought jobs to us and that's been something that has been missing in Bryan County since principally 70 percent of our workforce leaves the county every day."
Not only is the county seeking warehousing and logistics facilities, Register thinks it can attract light manufacturing and technology companies as well. In fact, the county's first victory was ORACAL, a German manufacturer of adhesive film that constructed a $50 million plant that now employs 150 workers. That number is set to increase once the company finishes an expansion that will double its available space.
Biomedical manufacturer Dicon Technologies recently completed a 30,000-square-foot facility in the park. This company is a rare example of a reverse offshoring move. The New Jersey-based firm moved its operations back to the United States from China.
Small arms manufacturer Daniel Defense had a much shorter move to Bryan. With offices near the port, it was caught in the gridlocked traffic streaming in and out of the area.
"Getting out of all the congestion was a primary factor in choosing (Interstate Centre) and the fact that its location to the interstate was important as far as ease of getting to the facility," says Charles "Doug" Duggan, vice president of corporate affairs with Daniel. "The cost of the developed land was also favorable compared to some of the industrial parks in Chatham County."
The company plans to move about 105 employees to the new 37,000-square-foot building. A growing number of contracts with the U.S. and British militaries have driven rapid expansion, and Duggan expects the company to add more workers after the company settles into its new home.
With the first phase of Interstate Centre complete, the county now is building out a second 500-acre section in partnership with Technology Park Atlanta. The central feature of the new development is a 600,000-square-foot spec building that developers hope soon will be home to more new industries.
"The park is just about complete and we're seeing a lot of interest in it," Burnsed says. "And, we have plenty of room for new partners."
Bryan, of course, has more than its share of roads and interstate highways, but there is one special challenge to getting around. Fort Stewart, a sprawling 280,000-acre military reservation, occupies the center third of the county, effectively cutting it in half. If you want to get from Pembroke in the north to Richmond Hill in the south, you have to go through neighboring Chatham County.
While that may be inconvenient for motorists, locals are quick to say they don't mind. The outpost is an economic engine all its own with most soldiers and their families living off base and putting money into the economies of surrounding counties.
With a new brigade set to transfer almost 10,000 personnel to the base over the next few years, the county is preparing for a new influx of military. That's going to have an impact on local schools which all have connections with military families, says Mary Warnell, school board member and president of the North Bryan Chamber of Commerce.
Prime Location
While Pembroke and the north have focused on industrial parks, south Bryan has evolved into a center of wealth.
In the 1920s auto pioneer Henry Ford bought 75,000 acres of land here that he named Richmond Hill. Today, the former plantation has been split up into subdivisions with homes priced up to $4 million. The name is now attached to a town that has become home to highly paid professionals who work in Savannah, along with retirees and second-home owners.
People move to Richmond Hill for the same reasons most leave an urban center – lower taxes and housing costs, little crime, a better school system and, of course, location.
"It's really been a bedroom community for Chatham," Burnsed says. "The last time I saw the numbers about 70 percent of our folks commute out of the county every day to go to work."
"It's our proximity to the water," says Kittie Franklin, executive director of the Richmond Hill-Bryan County Chamber of Commerce. "People move to southeast Georgia because they want to be on the coast. We're still not well known. Everybody goes to Savannah or they go to the larger destinations, but Richmond Hill is still a prime location."
Just how prime a location should become more obvious as a slew of new developments begins to change the landscape. In past years only a smattering of industry could be found here. And when it comes to retail, most people drive into Savannah to do their shopping. Now all that seems likely to change as major forces are aligning to turn a significant chunk of the area's land into industrial parks and – of course – even more residential developments.
The catalyst for this development is a change of mind by south Bryan's primary landowner – forest products company Rayonier.
"They [Rayonier] weren't actively looking to get into the development business," explains Steve Croy, a development authority board member. "They would let small pieces be bought, but there was no master plan in place to take it forward."
That tended to put a brake on new development because there usually weren't good parcels of land on which to site industrial buildings. Things changed when the company set up its own development company – Terre Pointe – to put more than 20,000 acres into productive use of one kind or another. So far it has advanced ideas for turning 5,500 acres into residential units, while another 1,100 acres along I-95 will become an industrial park.
"It gives us a whole different dynamic on this end of the county for jobs," Croy says. "Now that they're engaging and looking to develop all their land, it's really going to help Bryan County overall. Not just in industrial, but commercial and residential real estate as well."
The greatest buzz has been generated over the prospect of an industrial park with access to I-95, the prime north/south corridor for the East Coast.
"Once that was announced they started getting more inquiries on the industrial site than they did anything else," Burnsed says.
The only problem is that there's currently no exit off the interstate to the proposed site. That need shifted local officials into action lobbying state and federal officials to channel priorities and road money to Bryan. Getting the funds for such construction is likely to be a tall order, given the current governmental funding shortfalls.
While this development demands better access to the interstate, Burnsed believes the project is certain to go forward even without it. It just means local roads will be stressed by massive numbers of cars and trucks once the industrial park is up and running.
That congestion is also likely to be fueled by growing number of rooftops that could be sprouting in the next few years. To meet the needs of this growing population, the county is building a new 1,500 student middle school in the area of the interchange.
The school could have plenty of students to serve if all the planned residential units are eventually built. The most anticipated of these is Waterways Township, which would span more than 2,300 acres. Builder Paul Fletcher is planning for more than 2,900 units ranging from condos to $3 million homes on two acre lots – all centered around a golf course.
"We won't have anything for sale for another year or so at this point, and we're gambling that the housing market will start to return to some form of normalcy by then," says Fletcher, who already has invested more than $100 million into preparing the site. "We are going full ahead with the project right now too."
The entire Waterways project will take 15 to 25 years to complete, but Fletcher is confident this area will prove attractive for upscale retirement and second home buyers.
For now all that's in the future.
After a period of high growth, south Bryan's home building industry has slowed along with the rest of the nation. That spelled a downturn for one of the area's most vibrant employers, says Richmond Hill Mayor Richard Davis.
"People were coming into Richmond Hill working on building houses instead of people from here going to Savannah to work," he explains. "That building boom is over for now."
While fewer homes are under construction, that doesn't mean there's no activity in the city. A new 26,000-square-foot city center is going up in Gregory Park. The $6 million building will be the county's first LEED (Leadership in Energy and Environmental Design) certified structure, meaning that it meets strict standards for environmental design and energy usage.
Davis believes the city center, which can accommodate meetings of up to 500 people, will be a strong draw for groups interested in ecotourism. Visitors can step out the door onto a three mile paved trail that accesses a lush natural area populated by a wide variety of birds and other wildlife.
And after all, natural beauty – and the quality of life that often characterizes areas that possess it – is one of Bryan's biggest drawing cards.
Community Snapshot
Local Leaders
Jimmy Burnsed
Chairman
Bryan County Commission
912.653.3839
Kittie Franklin
Executive Director
Richmond Hill-Bryan County Chamber of Commerce
912.756.3444 or 800.834.3960
kfranklin@coastalnow.net
Mary Warnell
North Bryan County
Chamber of Commerce
912-653-2244
marywarnell@ng-net.net
Population
Bryan County, 30,132; Richmond Hill, 10,132; Pembroke, 2,484
Per Capita Income
$27,767
Unemployment
(December 2008)
Bryan County, 6.1 percent;
Georgia, 7.8 percent
Major Employers
Bryan County Board of Education, Bryan County Government, Hobart Manufacturing, Atlantic Underground Utilities Pipes, Oneida, Ltd, Oracal USA
Sources
Development Authority of
Bryan County, U.S. Census Bureau, Georgia Department of Labor