The Drought Could Sink Us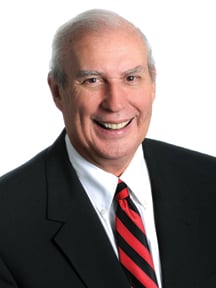 With all the items on the agenda in this year's legislative session, including the economy and transportation, one important issue should not be overlooked. We shouldn't wait for a major crisis to try and solve our water problems.
Without growth, Georgia will not prosper. Without water, growth will stop, and we will miss out on any economic recovery.
Even with the winter rains, the drought is continuing its relentless march throughout our state. The Conasauga River in the northwest was drier in 2008 than it was 2007. The Savannah, Altamaha, Flint and Chattahoochee rivers are below historic averages. Our lake levels are lower than at any time in history.
Georgia is still one of the fastest growing states in the nation. We will soon have close to 10 million residents, so how can we supply additional water to support this growth? This dangerous situation gets little mention in the media, or in the halls of our legislature.
The water that flows in the first words of The Song of the Chattahoochee, Sidney Lanier's famous poem ("Out of the hills of Habersham, down the valleys of Hall") is the same water that flows to our neighbors in north Florida and Alabama.
It is our water, but they are laying claim to it downriver. Thus our water wars, soon to be settled in federal court.
One proposal would be to use a desalination or "desal" process similar to one used in World War II, during the blitz in England. The British bound barges together and set up a desalination plant to convert brackish water in the Thames River. Over the course of the war, this system provided fresh water to millions of Londoners.
Desalination plants have been considered too expensive, with even a small system costing $50 million or more. The solution would be to use the kind of desalination trucks that were used to provide fresh water to U.S. troops during the Gulf War.
Desalination can be implemented anywhere, and these trucks would only cost around $8 million each. This process would convert brackish water to fresh water and would be done downstream or south of a city. The new fresh water would be converted to ice, and then trucked to storage sites north of a city where it would later enter the river and be recycled back as a supplement to the city's water system.
For instance, the Conasauga River flows out of Dalton, Ga., to Calhoun and is used by both cities for normal purposes. The city of Calhoun could set up a desal process and convert this water to fresh water as the Conasauga merges with the Coosawattee to form the Oostanaula and flows downstream toward Rome. The desalinized fresh water would be converted to ice and trucked back north of Calhoun, and recycled into the city's water system.
Rome could set up the same kind of system to preserve its water.
This process would work all over the state, and would go a long way toward solving the state's water shortage. For instance, Aurora, Colo., a large city close to Denver, doesn't use desalination, but is using a similar process by cleaning, preserving and recycling its used water back into the city's water infrastructure.
In Georgia, the state could provide grants to encourage local desalination projects.
The second idea concerns the use of water from the Tennessee River that flows near Chattanooga. Last year the legislature asked Gov. Sonny Perdue to explore moving Georgia's state line north to include the Tennessee River.
A legal challenge of this nature could cost millions of dollars, and Georgia would most likely lose. Why don't we just purchase water from the Tennessee River from the state of Tennessee?
Georgia could take this approach with other states as well. It can be done. For a number of years, the city of Dalton has been purchasing water to supplement its supply, which that community's carpet industry relies on.
The legislature could provide a mechanism for cities and counties to make this kind of water purchase a reality. Let's see if our state leaders have the will to solve our lack of water issue before it's too late.