Political RoundUp: February 2009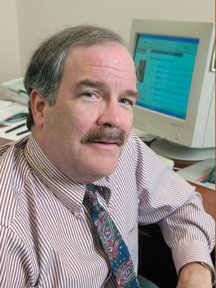 Forming their teams: Insurance Commissioner John Oxendine, who's putting together a campaign team for the 2010 governor's race, has named AFLAC CEO Dan Amos as his finance chairman. Bill Byrne, former Cobb County Commission chairman and an unsuccessful GOP candidate for governor in 2002, will be senior policy adviser. Sen. Eric Johnson (R-Savannah), a candidate for lieutenant governor in 2010, has picked lobbyist John Watson, a former chief of staff to Gov. Sonny Perdue, as campaign chairman while Perdue's former press spokesman, Derrick Dickey, will be a general consultant. Johnson's finance chairman is Jamie Reynolds, a primary fund raiser for President George W. Bush.
Has he got a deal for you: State Sen. Emanuel Jones (D-Decatur) decided to go where a lot of other businesspeople would fear to tread: dealerships that sell American automobiles. Jones, who has operated several Legacy dealerships in the Metro Atlanta area, purchased Chevrolet, Cadillac and Saab dealerships in Columbus that went belly-up with the bankruptcy of Bill Heard. He sees possibilities in the business, even if America's domestic auto manufacturers could be on the verge of going under. "If I didn't think it was a good business deal, I wouldn't have purchased the store down in Columbus," he said.
Good news for Brunswick: The federal government is making $3 million available through the Army Corps of Engineers to dredge and deepen Brunswick Harbor, one of Georgia's key ports. Making the harbor's entrance channel 400 feet wide and 36 feet deep will allow the port of Brunswick to handle larger cargo carriers and attract new business.
Different votes: Some members of Georgia's congressional delegation voted for the $700 billion Wall Street bailout, then voted against a much smaller sum for American auto manufacturers. Was there a contradiction in those votes? "I don't think there's a contradiction at all," Sen. Johnny Isakson said. "What we need to be doing is recapitalize the financial system [with the Wall Street funds] so that people can get more credit to buy cars. That was the right thing to do."
U.S. Rep. Jim Marshall said he voted for the Wall Street bill to protect the nation's money supply, which he characterized as a traditional role of government. He voted against the automotive assistance because, he contended, government should not get involved in selecting winners and losers among industries. "Socialist economies don't work well," Marshall said. "We should be very hesitant about government getting involved picking winners and losers in a free-market economy."
Buckle up, once more: State Sen. Don Thomas (R-Dalton) is making another attempt in this legislative session to pass a bill that would require persons riding in pickup trucks to buckle their seatbelts. Seatbelts are required for every other type of motor vehicle in Georgia, but there is one remaining exemption from the requirement for pickup trucks. The exemption has cost the state more than $20 million in federal highway safety funds that it would otherwise have received.
Not so healthy: Georgia sank even closer to the bottom in the latest ranking of "unhealthiest" states that is compiled annually by the United Health Foundation, slipping from 40th to 41st among the 50 states. Factors in the low ranking included a high incidence of infectious disease, high levels of air pollution, a high rate of uninsured population, a decrease in public health funding and an increase in the prevalence of obesity.
Growing fast: Six of the state's technical colleges are included in the latest list of the top 50 fastest-growing public two-year institutions, according to an analysis compiled by Community College Week magazine. Among schools with enrollments between 2,500 and 4,999 students, Griffin Technical College was the fourth-fastest growing, followed by West Central Technical College (ranked eighth), Gwinnett Technical College (ranked 20th), Middle Georgia Technical College in Warner Robins (ranked 28th), and Columbus Technical College (ranked 47th). East Central Technical College was ranked as the 29th-fastest growing institution among two-year colleges with enrollments of 2,500 or less.
Madame DA: Gov. Sonny Perdue named Gainesville attorney Stephanie Woodard solicitor-general for Hall County, replacing Larry Baldwin, who was appointed to a State Court judgeship. Woodard, in private practice since 2000, was a senior assistant district attorney for Fulton County and worked in the Carroll County district attorney's office.