Holding Up, Holding On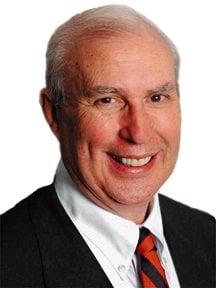 A few months ago Georgia Trend published our annual Economic Yearbook, a region by region look at Georgia's economy in the year 2008. It indicated that while things are not going well in other parts of the nation, our state seems to be holding up. And, a few months later, despite some tough national economic challenges that are being felt everywhere, we are not as bad off as some of our neighbors.
Our economic columnist, Jeff Humphreys, head of the Selig Center for Economic Growth at UGA's Terry College of Business, says the best gauge we have on how our state is faring is the nonagricultural employment figures. He provided the employment numbers cited below, comparing July 2008 to July 2007.
The Gainesville and Hall County jobs count is up by 800. In Augusta, the employment count for July was up by 1,100 jobs and should continue to improve because of military base expansion.
Due to the state's booming ports, coastal Georgia is thriving. Savannah's job count is up by 500. The Georgia Ports Authority announced that the ports handled more than 2.2 million tons of cargo in August, a 4.4 percent increase from August 2007 or an additional 94,765 tons of cargo. "The ports are proving that even in a challenging economy there are opportunities," the authority's Executive Director Doug Marchand said. "In this case, the additional tonnage has everything to do with Georgia's abundance of available exports."
The Brunswick port is not a container port, but is designed mainly to export and import automobiles. It was deepened to 36 feet last year, and now is home to Mercedes-Benz.
Valdosta's job growth is up by one percent, or 100 jobs, over the previous July. The city was named in Forbes magazine recently as one of 10 U.S. cities that are "recession proof " because of its diversified industry and Moody Air Force Base.
In Macon, employment is down by about 200 jobs, but Warner Robins is up by 200.
Both Columbus and northwest Georgia show negative job growth. But when the new KIA plant opens soon, the area is expecting growth that should impact towns from Americus all the way to Cedartown and Rome because of the supporting auto manufacturing operations opening up in the region.
So despite the bright spots in our state, why is overall job growth down by 7,000 jobs? For one thing, the Atlanta region is in a job recession. The overall job count for the Atlanta MSA is down by 5,300, helped by some significant events. The closings of the Ford and GM plants announced last year cut over 10,000 jobs, and the closing of Forts Gillem and McPherson had the effect of cutting almost 11,000 military and civilian positions.
The other part of the state that is suffering job losses is northwest Georgia, which includes the Dalton area where jobs are down by more than a thousand; the housing slump has reduced carpet demand.
But there is good news as well. A proposed Volkswagen plant in Chattanooga should bring thousands of jobs to the area.
Georgia's net revenue collections for September were actually up from September 2007 by 4.5 percent, eventhough the year-to-date percentage decrease for FY 2008-09 compared to FY 2007-08 is 2.6 percent.
Homebuilding, of course, has suffered. It is not hard to determine which sector is responsible for the sour economy, especially in Atlanta. Homebuilding is to the Atlanta region is what carpet is to Dalton, what the ports are for the coast, and what the military is for Augusta, Warner Robins and Columbus. The Greater Atlanta Homebuilders Association reposts that membership is down by 22 percent, due to the real estate recession.
Amazingly Cobb County, just northwest of Atlanta, is keeping its head above water. Sales tax collections for the 12 months through August 2008 are $136.6 million, compared with $137.6 million last year, only a slight decrease. This is $14.3 million more than originally projected.
Hotel and motel tax numbers for Cobb for the first months in 2008 are $10,085,641 and have increased by $314,355, a 3 percent increase over the same period in 2007.
We may be in for the same tough times, but when our national economy finally stabilizes, it's likely that housing should return to normal. Let's hope that prosperity returns by sometime next year.