Business Casual: Toto's Revenge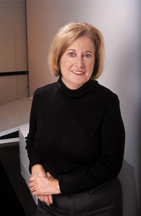 If you overlook two trips to the emergency room, one hospital admission, a night of tornadoes and a fire at the motel where we were staying, it was an uneventful trip. Just a quiet weekend in a small town in Kansas that was supposed to be a nice respite from the Atlanta bustle we immerse ourselves in every day.
We were making the trip so my husband could attend a reunion of some guys who had played on a championship baseball team in a semi-pro league in Kansas. Paul actually played on the team – called the Oswego Rotarians – for a couple of summers while he was in college, a few years after their season of glory; but he had been invited as a special guest, and I went along for the ride.
It was a long, hard ride, as it turned out, from Atlanta to Parsons, Kan. (no lodging available in Oswego itself, about 20 miles away), and back, with a few interesting detours.
The closest big airport is Tulsa, and unless you want to part with the serious money required to fly nonstop from At-lanta, you travel to Chi-cago or St. Louis or Denver and take a connecting flight to Tulsa, where you rent a car and drive for two and a half hours to reach your Kansas destination.
And we thought getting there would be the hard part.
The multiple hospital visits were a result of what we now presume to be a nasty stomach virus my husband picked up; the doctors weren't quite sure – it could have been something he ingested at the local all-you-can-eat buffet.
The tornadoes were a result of a ferocious multistate weather system in the Midwest that ultimately missed our corner of southeastern Kansas but did considerable damage near Kansas City.
The motel fire, quickly extinguished by employees, was caused by an apparently overloaded dryer in the laundry room that ignited a couple of blankets – and left behind a burning plastic aroma that lingered throughout our stay.
It's disconcerting and a little frightening to be many hundreds of miles away from friends, family and familiar surroundings when trouble strikes.
I felt like a composite of characters from several different movies – Dorothy, of course, from The Wizard of Oz, except that I was wondering if I'd ever get out of Kansas, not trying to get back there; the Sandy Dennis character from The Out-Of-Towners, who wandered around New York City saying, "Oh, my God," every time some new calamity befell her; and the Diane Keaton character from Baby Boom, who was like a fish out of water in a small New England town.
There was even a dash of Blanche DuBois in that I was relying, in many ways, on the kindness of strangers.
The folks at the hospital were efficient and pleasant. On our second visit, everyone apologized profusely for the long wait we had to see the doctor – about 40 minutes, while he was arranging helicopter transport for a man who had come in with severe chest pains.
Not exactly a lengthy wait by Atlanta emergency room standards.
We did actually get to attend part of the reunion ceremony – and, thanks to the ministrations of the local healthcare team, Paul was able to stand up and take a bow when his name was called.
The night before we were to leave for home, I decided I'd like a glass of wine – in fact deserved one – so I found a liquor store in a converted house on the main drag in Parsons, selected a bottle and asked the cashier for a corkscrew.
Sorry, she said, but "they don't let us sell corkscrews." For just an instant I considered taking the bottle of wine to the bowling alley next to the motel and asking for assistance, but the picture that conjured up was so pathetic that I simply returned the wine to the shelf and settled on a large Diet Coke.
We changed our return flight so we could fly direct from Tulsa to Atlanta and eliminate a long layover at O'Hare – a little maneuver that added several zillion dollars to our travel costs. And our last-minute change in plans apparently triggered some extra scrutiny from the security folks at the Tulsa airport, who found new and intriguing ways to search us.
But we got home and by the time we arrived, the patient was feeling much better.
When one of the reunion organizers called to check on us, he asked whether we might ever be up for another trip to Kansas. We said we'd have to get back to him.