Back To School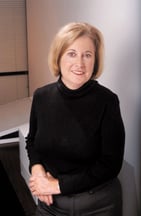 It's always a pleasure to sit in a roomful of smart people and listen, especially when those people are focusing on solving a serious problem to which they bring an arsenal of resources, information and determination – and the confidence that they can help find a solution.
Earlier this summer, the inaugural meeting of the Commission for School Board Excellence brought together the kind of heavy hitters who are used to tackling tough problems and getting results. The three co-chairs – John Rice, vice-chairman of GE and president and CEO of GE Infrastructure; Phil Jacobs, retired president of AT&T Southeast Business Communications Services; and Gary Price, managing partner of Pricewaterhouse Coopers – would top anybody's Dream Team roster. The commission members are standouts from the worlds of business and education.
The commission was formed at the request of the State Board of Education, which asked for help in tackling the problem of ineffective and, in some cases, dysfunctional school boards – like the one in Clayton County, whose hijinks may result in a loss of accreditation for the local school system.
Answering the call for help were the Georgia and Metro Atlanta chambers of commerce, the Georgia Partnership for Education in Excellence and AdvancEd, the parent organization of SACS – the Southern Association of Colleges and Schools, which accredits public and private schools in Georgia. By early September, the commission will present its recommendations to the state school board.
The point was made early on, at that first meeting, that school boards throughout Georgia and across the nation are struggling with governance, and that this commission was not formed solely in response to the Clayton County situation. Maybe not, but the threat of a Georgia school system actually losing its accreditation was clearly on everyone's mind.
Mark Elgart, president and CEO of AdvancEd, cites increasing evidence and research pointing to a link between school board governance and student achievement.
There was a time when school boards were appointed; but since 1993 all Georgia boards have been elected. So perhaps it's not surprising, given that short history, that board members, no matter how well-intentioned, sometimes stumble.
The commission learned that some boards have no real understanding of their role, which is basically to focus on the big picture by setting policy, overseeing the budget and hiring the superintendent, not by getting involved in lunchroom schedules or cell phone rules or other kinds of micromanagement. And certainly not by interfering in the day-to-day operation of the system, which is the superintendent's responsibility.
Some board members consider their work public service; some see it as a job; and some use it as a stepping stone in a political career.
Elgart cited examples of board members who have no real ties to the school community they represent – no children or grandchildren in the schools, but instead represent taxpayers' groups, whose sole interest is in keeping an eye on how tax revenues are used. That is not unimportant, he said, but it should not be the driving force for school board membership.
Many commission members were surprised to learn how little transparency there is on some school boards, in terms of conflicts of interest or potential conflicts – the kinds of things business must always be concerned about.
At present, the state has no real authority to step in and stop a troubled board like Clayton County's from self-destructing – and taking a school system, a community and several thousand students with it.
The education commission members are likely to make wide-ranging recommendations for changes in the state law governing school boards; and they will no doubt push for more accountability, more oversight and more training for board members and perhaps even some educational efforts aimed at the voters.
Georgia business leaders have a long tradition of tackling tough community issues; that's especially true in Atlanta. It didn't start with the late Mayor Ivan Allen, Jr. in the 1960s, but he and his colleagues certainly raised the bar pretty high.
The involvement of such leaders in this endeavor (including Editor in Chief and Publisher Neely Young, who has joined the group) is worth celebrating; they are people with a demonstrated commitment to education. It may be too late for Clayton County, but there are other communities and other boards that will welcome the help.