Breaking Away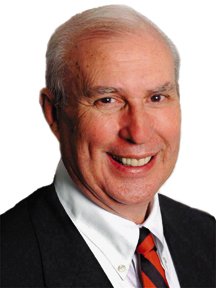 We were so excited that the carpet on the floor we stood on almost caught fire," said State Rep. Vance Smith, referring to a wrap-up meeting Atlanta community leaders held after a recent "LINK" trip to Denver.
Colorado's capital city has almost everything Atlanta can only hope for. Unlike Georgia, Denver and Colorado's other cities and counties don't have to get approval from the state to put a local referendum before voters. As a result, the Mile High City enjoys regional cooperation on water issues.
In addition, all adjacent counties support a regional sales tax for the arts, football and baseball stadiums, the Denver zoo and many other civic venues. The transportation system, which includes light rail, should be the envy of every American city. All this is supported by local sales taxes.
The local hospital is the polar opposite of Atlanta's Grady Memorial. Denver Health system serves the area with freestanding community clinics, clinics located within the Den-ver school system and a telephone hotline whose operators can issue prescriptions, helping prevent overcrowding in the system's emergency rooms. Denver Health finished last year with $130 million in operating surplus.
This is all possible because the city and surrounding governmental entities vote year after year to increase their individual taxes to support the central city. They take matters into their own hands and don't depend on the governor or legislature to solve their water, transportation or healthcare problems.
Every spring for the last 12 years, Metro Atlanta community leaders have visited another major city to meet their counterparts. Among the program's 120-plus participants are mayors and county commissioners, as well as business, government and charitable leaders. Since 1997, LINK delegations have traveled to Denver, Seattle, Dallas, Cleveland, San Diego, Chicago, San Francisco, Boston, Portland, Miami and Vancouver. This year it was back to Denver.
After the 2008 Georgia General Assembly's disastrous session, which failed to produce legislation to help solve water, transportation, indigent healthcare and other critical issues, the LINK group was looking for solutions. Smith's "burning up the carpet" comment came as a result of the group's being inspired to copy Denver's many successes. Smith said the lively meeting sent everyone home seeking to spark change in Georgia.
When LINK visited Denver in 1997, the two cities shared many similar problems. But this year, Denver leaders showed Atlanta and Georgia how to achieve success. The city's mayor, John Hickenlooper, outlined Denver's accomplishments. He believes a healthy metro area needs a strong city center and that a healthy city requires healthy suburbs.
Denver is in the process of building "FasTracks," a 119-mile commuter rail system. No one else has tried it, but the mayor believes Denver will be the model. The project required cooperation across many entities and was endorsed by all mayors and community civic groups in Denver and surrounding counties. Best of all, it was approved by voters 60 percent to 40 percent.
Hickenlooper has implemented a greenspace program called "Greenprint," with a goal of planting one million trees in 20 years. So far 74,000 are planted. At maturity, the trees will remove 120,000 tons of CO2 annually.
Like Georgia, Colorado is in a severe drought. To manage this issue, Hickenlooper and other community officials created the South Platte Water Quality Initiative. Based on regional cooperation, they plan to educate the public on the importance of water conservation. The program is based on intervention, monitoring and public education on the importance of water. "The whole region must have adequate water for the Denver region to thrive," Hickenlooper says.
All of this has been accomplished because the state leadership stays out of local government's way. Georgia has a Republican governor, Senate and House of Representatives that should believe in this concept.
Why can't someone introduce legislation in next year's General Assembly to give cities and counties the ability to solve their own problems? They can do this by giving them the legal ability to put local referendums before voters, without having to get approval from the state legislature. It would help the Atlanta region and communities all over Georgia. It's an idea everyone should embrace.