Tool For Revitalization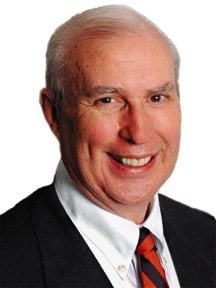 Last winter's Georgia Supreme Court ruling could have a billion-dollar negative impact on redevelopment efforts of Georgia cities and counties. In recent years, communities statewide have seen a revolution in revitalization of downtowns and blighted areas. But in mid-February, Georgia's high court ruled that education revenues cannot be used for redevelopment. This ruling cut in half the amount of funding available via a tool called a Tax Allocation District (TAD) that has been used to fund this revitalization.
On the last day of this year's session, Georgia's Gen-eral Assembly passed legislation that gives voters the right to vote this November and decide whether to allow school boards to invest future tax revenues in TADs. If the referendum passes, lawmakers would have to enact enabling legislation in 2009 so school taxes could be pled-ged to TADs.
TADs provide an incentive for developers to build in blighted areas. With the TAD, a developer can develop land without having to pay local taxes for cities, counties and schools for 20 years or more.
Developers can obtain up front, low interest bonds provided by government and use the funds to pay for infrastructure and building costs. Taxes begin when the bonds are paid off, typically much sooner than 20 years.
It's a great deal for everyone, because a developer might not normally risk building in a run-down part of town. Local governments and schools win, because they aren't getting any tax revenue from the blighted area anyway.
After the development is built, the value of property around the TAD project is increased and provides new tax revenue. Run-down areas usually have high crime rates and other situations that put a strain on a community's social and police services. The new project all but eliminates this concern, because the people who move into the refurbished neighborhood are middle-income citizens who pay taxes.
There have been critics who say that some TADs are nothing more than welfare for developers, since many of the areas in question could be remade without deferred taxes. They believe that schools should not have to go 20 years without being able to receive taxes from the improved property.
It's worth noting that the bonds issued to pay for TAD projects are normally paid off in a much shorter period than 20 years, some in less than 10 years; so the deferred property taxes start flowing back to government much sooner. The Georgia Supreme Court ruling is a real setback for redevelopment all over Georgia, including the Beltline Project in Atlanta. Even if the November referendum passes, it would be well into 2009 before school money is available.
A city of Smyrna project for Jonquil Village, a run-down 1950s-era shopping center, has been put on hold because school money backed $13 million of the $26 million effort. Similar stories are being played out all over our state.
According to the Marietta Daily Journal, Smyrna Mayor Max Bacon says he is still 100 percent behind Jonquil Village. "We'll figure it out. It might take us a little longer but maybe it will turn out to be a better project," he said.
Bacon is right. There are other incentives communities can use to attract business for developers who are looking to expand or locate within a blighted area.
One plan is to create Enterprise Zones, or areas designated by city or county governments – not school systems – where developers or businesses are eligible for certain tax incentives for job creation and capital investment in the community. Incentives could include a 10-year graduated tax abatement or delay of city or county property taxes.
Additional incentives would include capping or eliminating other government fees including building permits and annual business license fees for a period of time.
Most important, those agreeing to develop or expand in the zone would be eligible for low interest development authority bonds, which are tax-exempt.
Another idea is to create Community Improvement Districts or CIDs, where a segment of the community agrees to tax itself additional dollars over and above city and county needs. The additional tax revenue goes into a pool controlled by the CID and can be used to fund road projects and other economic development projects.
If a CID is to clean up a blighted area, property located nearby needs to be more valuable. Many times CID funds can be matched with local, state and federal government money to help jump-start a project. In Cobb County, two CIDs, the Town Center and Cumberland Community Im-provement Districts, have been res-ponsible for many road improvements that otherwise wouldn't have occurred.
Governments can also create a Growth Fund that provides gap financing to qualified businesses by supplementing traditional commercial bank loans with additional low interest loans that help a small business expand.
The state of Georgia has many economic development incentives available. Local governments can partner with the state to offer job creation tax credits and free training along with development authorities' low-interest, tax-free bond financing.
Meanwhile, TADs are still viable, even while developers await the voters' decision and action from next year's legislative session. The court ruling only addressed the school tax portion of the incentive. Smyrna's Jonquil Village project – and others – may still work.