Atlanta To Beijing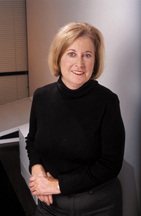 Former Atlantans Nancy Tao and her husband Sean O'Keeffe had spent the previous few weeks settling into their new home in Beijing, where Sean has a manufacturing business and Nancy has a communications company. But they took the day off to spend time with a group of media representatives in town to cover the opening of Georgia's new trade office in the Chinese capital.
Nancy and Sean served as our guides on a brisk tour of Beijing that included Tian'anmen Square, the food court at a busy shopping mall where young office workers go to eat lunch, and the "Bird's Nest" stadium being readied for the upcoming Olympics. Along the way they shared helpful information and good-humored insights. ("It's all about pointing," Sean said by way of instruction as we navigated the food court.)
The two made the decision to live in Beijing largely because of their two-and-a-half-year-old son, Dylan, whom they wanted to experience Chinese life and culture.
Nancy grew up near St. Louis, where her Chinese-born father is a successful landscape architect – he recently opened a Beijing office for his firm. Sean went to work in China in the early '90s, right out of college.
He speaks fluent Mandarin; she doesn't, but is taking classes. "When we are out, the Chinese start talking to me," she laughs. The locals are surprised that it is Sean who answers. In the short time they have lived in China, their young son has been absorbing the language and can occasionally translate for his mom.
Sean learned Mandarin out of necessity when he took a job with an ad agency in Shanghai, working with trade shows. "Everybody I was working with was Chinese, so I had to learn." It took him a year, he says, "to learn Mandarin and feel comfortable in the culture."
Sean's business, Global Direct Express, LLC, designs and builds containers for shipping and storage. Nancy's Tao Communications specializes in public relations, marketing and special events.
They live in a 2,200-square-foot apartment, spacious by Beijing standards, in a high-rise near Chaoyang Park, which Nancy describes as "the Piedmont Park of Beijing." It will be the site of Olympic beach volleyball.
Dylan attends the Montessori-based Eton International School each day from 8:30 until 12:30, when he is picked up by his Chinese "aunt," or nanny, who cares for him during the afternoon. She speaks only Chinese to him.
"The Chinese don't want foreign children in their national schools," Sean says. Dylan is the only American in his class; his schoolmates are from Japan, Korea, Israel, Australia and Germany. Classes are conducted in English, with about 20 minutes each day devoted to Chinese.
So far, the family is happy with their decision to live in China, even though the cost of living is high for those who want to live like Americans. "There are things about living here that are harder," Nancy says, "things you never had to think about in Atlanta."
Day-to-day business is conducted on a cash-only basis – a bit cumbersome in a country whose currency's highest denomination is the 100-yuan note, worth about 14 American dollars. Paying rent each month requires hand-delivering a bag of money rather than putting a check in the mail.
Rent is high, the couple says, and probably going higher as the Olympics approach. Those who want to buy – actually lease for 99 years, rather than purchase outright – can expect to pay the equivalent of $400,000 for less than 1,000 square feet of living space.
A well-paid Beijing professional might make the equivalent of $600 American dollars per month, but Sean says the Chinese are inveterate savers. "They don't have outlets for investing … there are no mutual funds, and the stock market is volatile." So those who have saved well or inherited money from their families pay cash for expensive cars or lease pricey property.
For all the surprises moving halfway around the world entails, you would think that living in Atlanta would have at least prepared the Tao-O'Keeffe family for Beijing traffic. But nothing is adequate preparation for the sheer volume in a city of 15 million-plus people where 3,000 new driver's licenses are issued daily and 1,000 new cars are added to the roads each day. The couple doesn't own a car. They use taxis and the subway and are looking forward to the completion of a new subway station being built around the corner from where they live.
Living in China is an experience that can't be duplicated, Sean says. "For us, China is the place to be."