The Do-Nothing Legislature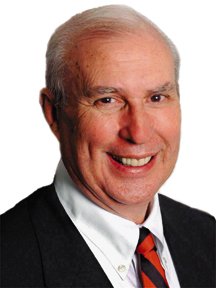 Georgia's GOP-dominated legislature left the 2008 session under a hail of criticism for doing nothing.
Here's a sample of what newspapers across the state had to say:
"Lipstick this pig any way you wish. It [the legislative session] was a disaster." – Jim Wooten, conservative columnist, The Atlanta Journal-Constitution.
"Tax cut dead: Republicans fail to deliver" – Marietta Daily Journal.
"General disassembly" – The Augusta Chronicle.
"House Speaker Glenn Richardson Must Resign" – Savannah Morning News.
"Speaker must go" – LaGrange Daily News.
Most of the criticism refers to Speaker Richardson's abrasive management style. When things don't go his way, his temper flares and he loses control of his emotions. Rather than trying to build consensus, he heaps abuse on those who disagree with him. He challenged Lt. Governor Casey Cagle to "Stand up like a man!" Last year he accused Gov. Sonny Perdue of "showing his backside."
The crisis of leadership is a result of no one's wanting to deal with Richardson. His position is virtually secure, because house members, not the voters, decide who is speaker. House members are a docile group, and are afraid to challenge his power.
Surprisingly, 90 percent of the scorn was heaped on the legislature from members of the GOP, conservative political columnists and conservative newspapers. The average citizen believes all newspapers are liberal; but there are many in Georgia that are on the opposite side of the political spectrum.
Three major items the legislature was hoping to address this year were the drought, the transportation crisis and tax relief. Lawmakers made small strides with the drought and failed on the other two.
During the summer and fall, Speaker Richardson gave speeches to Rotary and Kiwanis clubs throughout the state promoting his "GREAT Plan," to replace all property taxes with a 4 percent sales tax on all services. There was major opposition to the "GREAT" plan because Richardson crafted his proposal to do away with local government control of tax dollars. All proceeds would be sent to Atlanta to be doled out according to how the state wanted to spend the revenue.
Guess who would decide where the money would be spent? That task would fall to the Speaker of the House.
It was an outlandish proposal. Richardson couldn't even gain support from his own party. When he called for a vote on the plan, it was defeated on the first ballot.
With all the fighting going on, legislators didn't deliver on important issues; but high-priced lobbyists, working both chambers, pushed bills that did pass, including some damaging to the public interest, such as the bill that gives people the right to carry guns in public places. The National Rifle Association should be proud.
One wag noted that the legislature should meet for one day only and turn everything over to the lobbyists, who could write all the bills over one weekend and approve them by unanimous vote. It would be a lot more efficient.
State GOP leaders are so distressed by the infighting that there is a statewide draft to bring Sen. Johnny Isakson back to Georgia to run for governor. The idea is that he could bring some sanity to the statehouse. But it's unlikely even he would be able to control Richardson's temper.
Isakson should stay in Washington, because he and Sen. Saxby Chambliss have made a great team. Both have given Georgia influence in Washington not seen since the days of Richard Russell or Sam Nunn. Chambliss has served as chairman of the Senate Agriculture Committee and has supported our troops by serving on important committees. Isakson has made great strides in education. Even though they are in the minority party, they are highly respected and have served Georgia well.
The solution to this dismal legislative situation is for members of the Georgia House to make a change in leadership. There are individuals who would make better leaders, including Rep. Mark Burkhalter (R-John's Creek). If house members want to stick with Richardson, they should require him to hold his temper. His short fuse, combined with his arrogance, make a terrible leadership combination. Maybe a daily dose of Valium would do the trick.