Georgia's Economic Checkup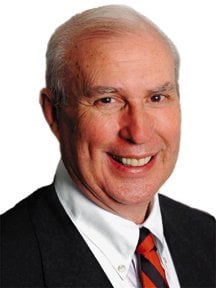 This issue contains our annual Economic Yearbook, a region-by-region look at how Georgia's economy is surviving and thriving in the year 2008. While things aren't looking so good in other parts of the country, our state seems to be holding up. In a column a few months ago I focused on the Atlanta region. Here are highlights from our report covering some other parts of our great state.
In Dalton, the "Carpet Capital of the World" has felt the housing industry slowdown. But this most important industry is diversifying, with hardwood floors and other high-end products. The Dalton area has developed grass carpet as one of the fastest growing segments of the carpet industry. "Schools are installing our carpet for football, soccer and even golf greens because over the years we have developed our products to feel almost like real grass," says Bucky McCamy, former owner and now vice-president of sales at GrassTech Carpets. McCamy jokingly adds that "in south Georgia it helps keep the gnats and no-see-ums away."
Joe Barger, the mayor of Ringgold, at the top of our state, says his community is courting industrial development and has upgraded its infrastructure. The town has become a bedroom community for Chattanooga. "It's growing so fast we are having a hard time keeping up with city and county services," Barger relates.
Polk County, just south of Rome, has made generous improvements to its road systems. Work is under way to widen Highway 113 to four lanes from Rockmart to Cartersville and I-75. Improvements have already been made to Highway 27, which runs from Rome through Cedartown, down the western part of the state. This road system should help the area attract industry, lured by the new Kia plant being built in West Point.
"We are well blessed with our location," says Karolyn Hutcheson, president of Polk County's Chamber of Commerce. According to Hutcheson, two large employers, Engineered Fabrics and furniture maker The Hon Company, expanded last year, adding 400 jobs.
Gainesville and Hall County will soon get a new $50 million Women's and Children's Health Pavilion, which will be a part of the Northeast Georgia Medical Center's main campus. Tim Evans, who heads economic development for the Greater Hall Chamber of Commerce, says 25 expanded or new industries created 1,000 new jobs and $146 million in new capital investment in 2007.
Elbert County's economic development team is marketing its most precious commodity: water. While the rest of Georgia is suffering through a drought, Lake Russell has a system that keeps it level and almost drought-resistant, says Anna Grant Jones, director of the area's economic development authority.
Thanks to the state's booming ports, the coast of Georgia is on a roll. A recent study showed 15 new private industrial parks in Savannah, totaling 2,700 acres with 20 million square feet of warehouse/distribution space.
McIntosh County has recruited the U.S. Department of Agriculture to help build an industrial park at I-95.
Nathan Sparks, head of Brunswick-Glynn County's Economic Development Authority, is going after distribution-oriented businesses. He points out that an industrial park, located between Savannah and Jacksonville, would appeal to distributors operating through either port. The Brunswick port was deepened to 36 feet last year, and now is home to Mercedes Benz, which announced that it would move its South Atlantic hub to Brunswick, from the port in Jacksonville.
Valdosta may be southeast Georgia's biggest success story. Major projects are expanding in every direction. Soon a $425 million multiuse development will break ground; it will cover some 250 acres, and will include retail, offices and condos.
Early County in southwest Georgia is aided in revitalization efforts by the nonprofit Early County 2055. Plus, the county has been approved for a $500,000 Federal Transportation Enhancement grant to develop a "gateway" to the county seat of Blakely, from U.S. 27. In 2008, EC2055 will begin a new program to recruit business and start renovation of downtown buildings for a chamber facility and conference center.
Almost every region reports economic strength. Our coverage starts on page 46. Read and enjoy.