Ain't We Got Fun?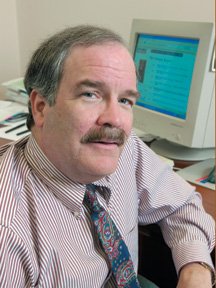 Just after the adjournment of this year's regular session of the General Assembly, several lawmakers and lobbyists gathered in the back room of Manuel's Tavern for the traditional after-session party. One upstate legislator sipped from a long-neck beer and reflected, "I been to two World's Fairs and a goat-roping, but I never seen anything like this."
A few blocks up North Avenue at the Spotted Dog, House Speaker Glenn Richardson presided over his own sine die party of colleagues and camp followers. Two lobbyists got into a bit of a disagreement over some issue or other, a disagreement that was reportedly punctuated by the swinging of a beer bottle.
The two events could serve as a fitting epitaph to a session that started with a couple of ethics complaints, then dragged on for an almost-record length of time, and was noted more for what didn't happen than for what did.
As Churchill might have said: Never have so many labored so long for so little. Lawmakers had problems accomplishing their most basic task, adoption of a state budget. In a squabble with Speaker Richardson and the House leadership, Gov. Sonny Perdue vetoed the revised budget for the current fiscal year, then rescinded the veto and axed a tax rebate.
On the issues where action is most urgently needed, such as an overhaul of the tax structure or the alleviation of overcrowded highways, our lawmakers and governor did what Georgia's political leaders have been doing for the past decade: They punted it until next year.
This year's session also saw the end of the cozy arrangement the governor's office and the legislative leadership have had not to speak ill of their fellow Republicans. Rich-ardson accused Perdue of playing "childish games" on a tax rebate issue.
The governor compared dissident lawmakers to misbehaving teenagers. The speaker backed up his words by persuading no less than 163 Republicans and Democrats in the House to override Perdue's veto of the midyear budget, an event so rare in the Legislature that it only happens every 40 years or so.
Lt. Gov. Casey Cagle then declined to call up the veto override for a Senate vote on the last day of the session, effectively siding with Gov. Perdue in his budget spat with Richardson. That certainly didn't do much to calm down the hot-tempered speaker.
The Democrats, meanwhile, were happy just to be here and watch, thank you very much.
The causes of this family feud are easy to figure out. Richardson and Cagle both want to run for governor in 2010, so each of them wants to get one up on the other. Perdue, for his part, remained largely inactive and out of sight for most of the session, which created a bit of a power vacuum that people like Richardson and Cagle were only too happy to fill.
For Georgia's business community, it was a session filled with both good news and bad.
Business and convenience store interests lobbied hard to legalize Sunday package sales of alcoholic beverages (Georgia is the only Southeastern state that still doesn't allow them) and even got a positive committee vote on a Senate bill. The Christian Right's clout with rural and Republican lawmakers, even those who profess to be Libertarian, prevented the Sunday sales measure from ever getting a floor vote, however.
Builders and developers broke through with a major success on legislation authorizing the establishment of "private cities" or "community development districts."
This proposal, proponents say, will bring economic revitalization to impoverished rural counties by giving private developers the quasi-governmental authority to issue tax-free bonds to finance the construction of subdivisions and planned communities. Developers will have the power to levy tax-like assessments on people who buy homes in these communities to pay off the bonds, just as local governments do. Developers could also increase these assessments as needed if there are overruns in the costs of building these communities.
Critics of the proposal make the point that Georgia, already one of the fastest-growing states in the country, is hardly in need of any further motivations to erect new subdivisions and residential communities. They also point out that developers, unlike local governments, will not have to answer to the voters for their taxing and spending decisions.
Democrats in the state Senate stopped the private cities legislation last year by denying the two-thirds vote necessary for the constitutional amendment that was a key part of this legislative package. Developers and their lobbyists chipped away at that unanimity again this year and finally succeeded in breaking down the Democrats' solidarity.
When key votes were taken on the private cities measure, the Democratic caucus held together on three procedural votes to keep the constitutional amendment one vote short of the number needed to pass. After hours of intense lobbying, Democratic Sens. Doug Stoner, Ed Harbison and Ed Tarver switched their votes to yes and provided the two-thirds majority for passage.
The fate of the private cities package was still uncertain as it moved over to the House of Representatives. At least twice during the last week of the session, the bills were pulled from the House calendar because the sponsors didn't have enough votes to pass them. The measures were finally called up and adopted on the final day of the session, when Democratic heavyweights including House Minority Leader DuBose Porter and Rep. Calvin Smyre came on board with developers.
There was at least one major win for environmentalists: the bill to determine the future course of Jekyll Island. Powerful developers hired a platoon of the capitol's most influential lobbyists to try to get legislation passed that would allow new construction on the environmentally sensitive south end of the island, now known as a favorite nesting spot for sea turtles.
Environmentalists who fought to protect the island's south end found an ally in Sen. Jeff Chapman, a second-term Republican from Brunswick who is not part of the Senate leadership and is disliked by many of his colleagues because he adheres to the old-fashioned definition of "conservative" – a person who actually believes in conserving (in this case, the natural beauty of a barrier island).
Chapman doggedly insisted on an amendment to the Jekyll Island legislation that would, quite literally, "draw a line in the sand" astride the island's south end and prohibit new development below that point.
With the support of most Democrats and a few renegade Republicans such as Sen. Renee Unterman, a former Gwinnett County commissioner, Chapman succeeded in getting his protective amendment tacked onto the bill in the Senate. He managed to keep his amendment on the bill in the compromise version hammered out by a House-Senate conference committee.
If the Jekyll Island legislation was an example of David besting Goliath, the fight over the NRA's gun-toting bills was more along the lines of Goliath versus Goliath.
No lobbying organization is more feared by politicians, either nationally or in Georgia, than the National Rifle Association. The organization is tough and ruthless, and it's ended the careers of more than a few politicians who have dared to cross it by not voting as the NRA dictates. In this year's session, the NRA found itself facing an equally determined crew of business organization lobbyists, among them Joe Fleming of the Georgia Chamber of Commerce.
NRA officials insisted on passage of a bill that would make it illegal for businesses to prevent employees from bringing firearms to work and stowing them in their cars. The legislation also would allow persons without permits to carry concealed handguns to hide their handguns anywhere they wished in their private vehicle.
Fleming and his business allies objected that this was not only an endangerment to a safe workplace, but a violation of a business owner's basic property rights. Police chiefs also worried that making it easier to conceal firearms in a car would result in more road rage-related shootings on the state's highways.
Even after the spectacle of a shooting spree at Virginia Tech that resulted in the bloody deaths of 33 people, the NRA was still demanding a Senate vote on the firearms bill. But this time, the powerful lobby pulled the trigger once too often. Conservative lawmakers such as Sen. John Douglas openly denounced the NRA's strong-arm tactics and came out against the bill. Sen. Don Balfour, chairman of the Senate Rules Committee, even chided an NRA lobbyist at a committee meeting and ordered him to properly display his official ID badge.
The Senate didn't even give the gun bill a floor vote. The NRA spell was broken, at least for this year.
The gun bills will be back next year, however, and no doubt so will Richardson's "fair tax" gimmick, more proposals for school vouchers and charter schools, and a bill or two to appease highway contractors. Before you know it, the fun will be starting all over again.