Right Here in Decatur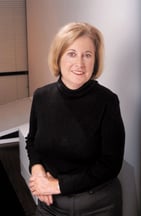 Possibly the worst perm – known back in the day as a "permanent" or "permanent wave" – that was ever administered by the hands of one human being to the hair of another was given to me practically onstage at Eddie's Attic in downtown Decatur.
At the time, Eddie's was still some years in the future; the performance venue was serving as the "beauty parlor" – and I use the term loosely – of the old Belk-Gallant Department Store just off the court square.
My scalp still tingles at the thought of the noxious fumes and disastrous result; my high school yearbook photo, taken post-perm, bears witness to the truth of my memory.
Happily, the place that is Eddie's Attic is much better known these days for good music than bad hair. It is where Decatur's own Indigo Girls launched their career some years ago.
I returned to the scene of the hair crime during the Decatur Book Festival, a wonderful event held for the first time over Labor Day Weekend; it featured lots of authors reading at lots of different places throughout the downtown area, including Eddie's Attic.
(Initially I thought I had landed in the old Belk's junior department, where nice ladies in black dresses and no-nonsense buns knew instinctively if your mother would disapprove of the outfit you were trying on. But Attic proprietor Eddie Owen confirmed that we were standing in the former beauty parlor where his own mother had been a regular customer. I hope, for her sake, that she had naturally curly hair.)
At the book festival, in addition to readings and signings and talks by authors, there was good music, free coffee, cold beer, funnel cakes, old friends and a great spirit. At least four different people I talked to during and after the festival made the comment that there was something "very Decatur" about the whole event – and that's a good thing.
I spent most of my growing-up years in Decatur, which I recall warmly as a pleasant small town where dads washed their cars on Saturday while their kids went to matinees at the old Decatur Theater, now a parking lot, and everybody went to church on Sunday. If anything else happened, apart from the occasional bad-hair day, it did not happen to me or anyone I knew.
You ate your sandwiches on white bread, minded your manners and took the streetcar downtown to Atlanta as often as your mother would let you.
Over the years, it's been fascinating, if not astonishing, to watch Decatur transform itself into a vibrant, sophisticated community that has managed to remain distinctive, even unique. (Elsewhere in this issue DeKalb Economic Development Director Maria Mullins uses the term "Decatur envy" to describe feelings among outside developers and officials wishing they had a little of the Decatur magic going in their own communities.)
Decatur hit a rough patch when the original MARTA construction in the '70s proved a bit messy and many of the long-time retail tenants were leaving; but, unquestionably, having ready access to public transit has contributed to the success of the city, even as it keeps re-inventing itself in ways that would once have seemed unimaginable.
Today, there are shops and pubs and coffeehouses. There are restaurants with wine lists. Sitting at Woolworth's lunch counter, oh, so many years ago, where kids used to check underneath to see the deposits of old chewing gum, who among us knew that there was a much brighter culinary future ahead? That one day it would be possible to nibble on lima bean hummus and sip a nice Pinot Grigio at the filling station up the street that is now home to Watershed, a restaurant that attracts diners from far beyond the Decatur city limits?
There is even new residential construction downtown. Last New Year's Eve my husband and I attended a dinner party in a loft in Decatur. In a building with a concierge. Thirty years ago the idea of putting "Decatur" and "concierge" in the same sentence would have been unthinkable.
Best of all, the new Decatur has an attitude of inclusion – there's not nearly as much white bread as when I was growing up. In the process of becoming a destination and a desirable place to live, Decatur has chosen to embrace diversity, maintain a good school system, do some serious civic planning and keep its downtown looking spiffy.
That's enough to make your scalp tingle in