Out Of Season
Business Casual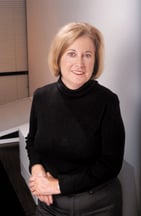 Fall is going by in its usual blur. One day you're taking a wool sweater out of a plastic bag and the next thing you know, someone is reminding you how many shopping days are left before Christmas.
I feel as though I've been dodging faux holly garlands and plastic tinsel displays in retail stores for weeks, trying not to be tired of the holidays before they get here. In fact, for the past several years, I've made a conscious and only semi-successful effort to enjoy the current season rather than look ahead to the next one.
Fall, for instance, really is the best time of the year. The weather improves. The air clears. The pace picks up. You might even have the energy to do some of the things you didn't get to over the summer.
At work, people are actually where you expect them to be. Sometimes you can even get them on the phone. At home, you can build a fire in the fireplace and drink hot chocolate. (Or you could if you'd remembered to have the chimney cleaned over the summer.)
But it is a very short season, gone before you know it.
On my highly personalized calendar, which differs somewhat from the official one, there are six seasons. (Fall starts the day after Labor Day and lasts until Thanksgiving Week, at which point the Holiday Season kicks in. Winter begins the day after New Year's and continues until my birthday in early March. Spring is March, April and May. Early Summer is June through July 3, and Real Summer is July 4 through Labor Day.)
I actually like every single season — even the muggy days of late July have a certain humid charm. What I don't enjoy is losing a big part of one season to over-eager preparation and hype for the next one. Who decided that autumn should be devoted entirely to getting ready for end-of-year holidays?
 There are tons of fall rites and rituals and only a fairly limited amount of time in which to observe them.
It's been a while since I've had a school-age child at home, but I can still get caught up in the whole back-to-school extravaganza — even though it begins much too early in August these days. I have conveniently forgotten all the anxieties of scheduling and transportation and preparing lunches, but the new-crayon smell lingers, as does the exhilarating feel of a new beginning.
One of my favorite fall activities is a trek up to North Georgia to buy apples. Sometimes it coincides with leaf-turning, sometimes not. Sure, the apples themselves are not significantly different from the ones available at the supermarket a half-mile from the house, but that's hardly the point. I always bring home a jar of sourwood honey to put in the kitchen cabinet next to the jar I bought the previous year and have forgotten about.
I like Halloween as long as it's kept simple. All you need is a nice fat real pumpkin, purchased a few days in advance. And unless you're fond of fruit-fly conventions on your front porch, you should carve it just a day ahead of time. Add a couple of bags of candy for the neighborhood kids and you're all set.
And, of course, there's leaf-raking, which I take on with a burst of enthusiasm that lasts a good 20 minutes or so, just before the first blister appears and it dawns on me that there are 75 more leaf bags to be filled and placed at curbside. (Sadly, this year's leaf raking will probably be easier; we had to take down a 100-year-old red oak that was infested with beetles and dying.)
But because I grew up in Georgia and went to college in Athens, I can't separate fall from football — nor would I wish to. My husband went to another SEC college in a neighboring state, so we have what football-loving families call a mixed marriage.
At least one Saturday afternoon each autumn, we seem to find ourselves in a large, uncomfortable outdoor venue surrounded by 90,000 or so fellow fanatics making as much noise as possible. (I say "uncomfortable" because SEC football games are rarely played in the L.L. Bean catalog version of football weather — it always seems to be hot and steamy or pouring rain, rarely crisp, cool and tweed-friendly.)
Even though I am many years removed from the student section, watching football seems to me to be the essence of fall — much more so than seeking out deals on wrapping paper embossed with snowmen.
Susan Percy is editor of Georgia Trend.
E-mail her at spercy@georgiatrend.com