Entering A Technology-Free Zone
Business Casual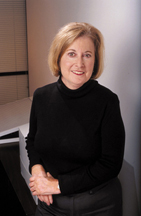 It was the 9-to-5er's equivalent of a dark and stormy night – a gray and chilly morning – technically spring, but feeling a whole lot like winter. The office was icy and dank. Our heating system was in rebellion. Not working.
I sat at my desk bundled up in a coat until a colleague reminded me there was a small space heater available and wondered if I might want to use it to warm up my office. She had one and it seemed to be helping. Great idea. I plugged the heater into an outlet and enjoyed a blissful 20 seconds of warmth until the heater blew a fuse (or whatever it is that has replaced fuses), then plunged a portion of the office into darkness and crashed three computers – mine among them.
Eventually the heat came on. The other computers sprang back to life once the appropriate switches and buttons were flipped or pushed. But not mine. Our trusted computer health care providers, of course, were already booked for the day but would show up first thing the next morning. Our in-house computer person came up with the dire and existential-sounding diagnosis that my computer was lost and unable to find itself.
That made sense to me. I was feeling pretty much the same way: bereft, out of touch. But I determined to make the best of the situation, even though I was facing a day without e-mail (the $8-trillion system overhaul we got the month before had somehow made it impossible for me to check e-mail on any other office computer), without the Internet, without access to the files on my computer.
No problem. The phone still worked. So, deprived of electronic communications, I called a couple of writers to talk about upcoming assignments. We had good conversations about the stories they would be working on – more pleasant than e-mail exchanges, certainly, and with considerably more give and take. We even chatted a bit about non-work things.
Next I tracked down my boss and had an in-person conversation with him until he had to go into a meeting. Then I sought out our managing editor for a leisurely and impromptu discussion about some upcoming projects.
(I actually interrupted her at her computer to suggest that we talk; but since she was the one who mentioned the space heater to me in the first place, I think she felt a certain sense of obligation – or at least sympathy.)
After that I chatted up a couple of others in the office; but I was beginning to get the feeling that people were simply being polite and that I was keeping them from what they really needed to be doing.
I made some longhand notes for a meeting later in the week then read a magazine while I ate lunch, instead of checking my favorite Web sites.
By that time I was starting to get antsy. I told myself I should be feeling mellow and relaxed. It was just like the old days before technology became so pervasive and intrusive.
All I needed was an IBM Selectric and a pair of platform shoes and the transformation would be complete.
No one would ever mistake me for a technophile. I'm never the first kid on the block to embrace some new gadget. I don't find technological things inherently interesting – I don't care how they work, I just want them to perform when I need them. But I have grown quite comfortable with all the little toys and goodies that have gradually entered my working life – and far more dependent on them than I realized.
After lunch on this "tech-free" day, I actually called my husband to see if he had sent me an e-mail and was wondering why I hadn't responded. (He hadn't; he wasn't.) I decided against calling other family members or colleagues who frequently e-mail me; I didn't want to appear pathetic.
Besides, I had already had all the on-the-job human interaction I could stand. I needed a technological fix. I needed e-mail, I needed the Internet. I needed to type. Who can actually write anything with a pen and paper? I needed my ergonomically correct keyboard and my nice flat screen monitor.
I left work exhausted, eager to find myself and my computer and rejoin the 2006 workforce. It turns out 1977 was a nice place to visit, but I wouldn't want to work there again.
Susan Percy is editor of Georgia Trend. E-mail her at spercy@georgiatrend.com