The Big Sleep
Politics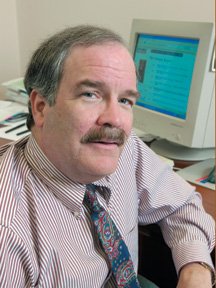 It has been 30 years since Georgia voters approved an amendment to the state constitution allowing governors to run for a second consecutive term in office. After observing the results of the constitutional change, I think we can safely conclude the vote was a big mistake.
There was a very compelling reason for limiting governors to one term: it forced them to focus their energies and try to accomplish within four years whatever their vision might have been for the state.
Ever since we messed up and began allowing governors to run for another four years, second terms have tended to be snoozefests where nothing much happens.
George Busbee was the first governor elected to a second consecutive term (1978), but you wonder why he even bothered. He was visibly bored during his second term and appeared to spend most of it playing tennis at the mansion or flying to Japan on "trade missions."
During his first couple of years in office, Joe Frank Harris pushed through the QBE formula for the state funding of education, a formula that is still in effect today. But had you been a modern-day Rip Van Winkle and slept through Harris' remaining six years in office, you wouldn't have missed a thing.
Ditto for Zell Miller, who displayed a real surge of energy in his first term on issues such as the Georgia Lottery, HOPE scholarships and even a failed attempt to get the Confederate battle emblem off the state flag. After Miller narrowly escaped defeat in his re-election campaign, however, he shut down all systems and began the slow process of morphing into an angry Republican.
Roy Barnes, of course, had a gangbusters first term like Miller's in which he took on the state flag, education reform, transportation gridlock, land preservation and water planning. The voters didn't appreciate all that activity and made sure he didn't come back for a second term.
Perdue and his advisers decided from the get-go that he was not going to be an activist governor like Barnes, and he has consistently stayed within that role over the last four years. There's been a lot of Perdue performing for the TV cameras, but nothing much in the way of substantive policy initiatives.
Where other governors made it a crusade to beef up the state's schools, Perdue opposed class size reductions for three years and recommended spending cuts for public school systems totaling more than $1.2 billion.
Metro Atlanta's highways are no less congested now than they were when Perdue took office – he committed major resources for building roads through rural areas but his sole contribution to solving gridlock seems to have been a proposal that all traffic lights be synchronized.
Planning for Georgia's future water needs has largely gone down the drain. The Environmental Protection Division still needs about $25 million to finish a comprehensive statewide water management plan, but the money is nowhere in sight in any budget proposals.
One area where Perdue did take an active role was in economic development, but those efforts haven't panned out very well. DaimlerChrysler reversed its decision to put an auto plant here and large corporations like Delta, BellSouth, Ford and General Motors are either bankrupting, merging or pulling out.
Perdue's one big accomplishment as an industry hunter was persuading Kia Motors to announce an auto plant for the West Georgia area, but even that one is in doubt because of bribery and corruption investigations involving company officials back in Korea. The cancellation of the Kia plant, if that should come about, would probably be a better deal for the taxpayers anyway, since Perdue also had to promise Kia officials more than $400 million in financial incentives for the factory.
Bottom line, the past four years have been quiet ones as Perdue has deliberately taken a Joe Frank Harris approach to being governor. Who knows? That may have been a very smart move on his part. Even though Georgia has made more economic progress than other Southern states over the past four decades, the electorate has tended to resent governors who they thought were getting too big for their britches. Just ask Carl Sanders and Roy Barnes.
We may be at another point in the state's history where we can all roll over and go back to sleep for another four years.
Tom Crawford, editor of the Capitolimpact.com news service, covers politics for Georgia Trend.