Political RoundUp: July 2006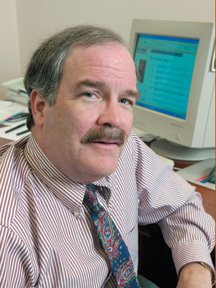 He nailed it: The decision by a Fulton County judge to overturn Georgia's gay marriage constitutional amendment was predicted more than two years ago when the legislature was originally considering the amendment. During that debate in 2004, Rep. Tom Bordeaux (D-Savannah) remarked: "It will be thrown out and then some people will wail that those activist judges have overruled the will of the people, and now we've got to come back and try it again. And two years from now, or maybe three years from now, many of us will be back again, debating the same issue, trying to draft new language, to appease those violently activist liberal federal judges." It was actually a state judge rather than a federal judge who made the ruling, but the rest of Bordeaux's prediction was fulfilled.
An ethical guy: The State Ethics Commission has appointed Rick Thompson as the agency's executive secretary, the person responsible for the commission's day-to-day operations. He'll also get a pay raise to $120,000 a year. Thompson had been the interim executive secretary since January, when commission members voted to dismiss Teddy Lee from the position.
Missing in action: Lt. Gov. Mark Taylor has been making numerous public appearances in his campaign for governor, but one event he skipped was the Georgia Chamber of Commerce's annual meeting at Sea Island in late May. Although Taylor had attended several past meetings and was expected to appear at this year's festivities, "he didn't even send regrets," a chamber member recounted. "It raised a lot of eyebrows because the Georgia chamber is bipartisan – there are a lot of Democrats in the group." Taylor aides blamed the no-show on schedule conflicts that included a fiscal affairs committee meeting that same day in Atlanta. "Mark did attend fiscal affairs, had an event in Ocilla and then was off to Tifton," a campaign spokesman said.
Don't make me mad: House Speaker Glenn Richardson seems to have ruffled a few judicial feathers in remarks he made to a dinner for Georgia's appellate level judges. The event was sponsored by the American Board of Trial Advocates (ABOTA) to recognize the importance of an "Independent Judiciary," but Rich-ardson reminded the assembled jurists that legislators had the power to cut off budget funds to judges if they were unhappy with a court's decision, adding, "just don't make me mad when we're in session." A past president of ABOTA later sent a letter to judges who had attended the dinner offering a "heartfelt apology for subjecting you to such an offensive and inappropriate speech."
Filling in: West Georgia University President Beheruz Sethna has been appointed to serve as the interim senior vice chancellor of academics and fiscal affairs for the University System. He is a temporary replacement for Dan Papp, who succeeded Betty Siegel as president of Kennesaw State University. Sethna has been the West Georgia president since 1994, but he was a substitute in the same vice chancellor's position during the 1999-2000 academic year.
A corrective groundbreaking: State officials have broken ground for the renovation work involved in the move of Department of Corrections ad-ministrative facilities from the Metro Atlanta area to the old Tift College campus. Corrections headquarters will be relocated along with 400 central office staffers, representing an annual payroll of about $25 million. The department will keep a small office in Atlanta for the Board of Corrections.
Saying goodbye and hello: Rep. Terry Coleman leaves the General Assembly in December after 34 years in the House, but you'll still be seeing a lot of him around the capitol. The former House speaker has joined with Rusty Paul, formerly a legislator and chairman of the Georgia Republican Party, to establish a new lobbying firm. "He's the kind of guy who can reach across the party lines," Paul said. "I think it's a signal of where Georgia politics is right now. It's going to be a bipartisan state for a long time."
Floor leaders: If he wins another term in the governor's office, Gov. Sonny Perdue will have this trio of lawmakers as administration floor leaders in the state Senate next year: Sen. Joe Carter (R-Tifton), Sen. Ronnie Chance (R-Tyrone) and Sen. Bill Heath (R-Bremen). Reps. Rich Golick, Jay Roberts and Vance Smith will be Perdue's floor leaders in the House of Representatives.
Teamwork: Georgia's Republican and Democratic congressmen defeated a move by Alabama and Florida congressmen to prohibit the Army Corps of Engineers from revising water use plans to allow Atlanta to withdraw more water from the Chattahoochee River and Lake Lanier. Rep. Nathan Deal (R-Gainesville) drafted an amendment to shoot down the measure and Georgia's congressmen got it adopted by a vote of 216-201.