Which Way Do We Go?
Politics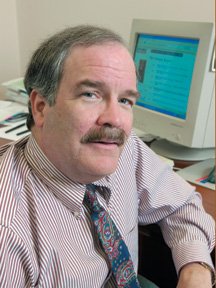 It was a warm, sun-drenched afternoon in April, nice weather for showing off the newest addition to the University of Georgia campus: a $40 million center for biomedical and health sciences that has the latest high-tech equipment and room enough for 300 scientists and researchers.
The dedication ceremony attracted such prominent figures as former president George H.W. Bush, former Texas senator Phil Gramm, and Gov. Sonny Perdue, who had once done a little lab work himself as a veterinary student at UGA.
It was a great showcase for Georgia's academic capabilities. The capstone for this beautiful day would have been for Perdue to ceremonially sign legislation promoting the kinds of stem cell research efforts that the new facility was designed for – research that could one day result in cures for such diseases as Parkinson's, Alzheimer's and cancer.
Alas, it was not to be. Bills that were introduced during the last legislative session to encourage stem cell research fell victim to in-fighting between lawmakers beholden to the Christian Right and legislators who believe in the benefits of modern medical research. There was no bill for Perdue to sign.
The death of this legislation puts the governor in a vexing situation. Perdue has made it a primary goal of his administration to bring high-tech businesses to Georgia. That is a vision shared by other progressive governors like Carl Sanders, Zell Miller, and Roy Barnes, who wanted to provide Georgia's best students with a school system that would challenge their intellects and jobs that would best utilize their bright young minds.
That laudable goal is very difficult to achieve, however, when state government is heavily influenced by a fundamentalist Christian faction hostile to modern scientific research.
This unfortunate turn of events was on full display during this year's legislative session. Sen. David Adelman initially drafted a bill to encourage all kinds of stem cell research in Georgia. Other states like California and Maryland are committing millions of dollars to this area of medical research and they have the support of Republicans like Nancy Reagan – not exactly a person you would call a raging liberal.
Adelman's bill ran into trouble because it would have allowed medical researchers to use stem cells obtained through the therapeutic cloning of unused embryos donated by fertility clinics – and that's forbidden by Christian Right types who equate research into embryonic stem cells with abortion.
The Adelman bill was quickly preempted by another piece of legislation that would have put limits on this type of research and could have made scientists working with embryonic stem cells subject to criminal charges punishable by one to 10 years in prison or fines of up to $100,000. Not surprisingly, this proposal set off warning bells among scientists, academic officials and business leaders who feared that the resulting publicity would hurt Georgia's economic development efforts. That version of the stem cell bill was eventually toned down, but still failed to pass the General Assembly.
That brings us back to Sonny Perdue's conundrum. He wants to attract biotech and biomedical firms to create well-paying jobs for Georgians but the Christian Right, an important part of Perdue's Republican base, says "no way" to major areas of research for fundamentalist reasons. The information age businesses Perdue is trying to bring here, no surprise, are going to stay away from states that talk about putting medical researchers in jail.
Rep. Nan Orrock summed things up while announcing her plans to run for the state Senate. "We stand, as a city and a state, at a crossroads," she said. "Are we going to move backward and be like other rural, Southern states? Or are we going to continue to move up?"
That is really the choice facing Georgia's voters this year. Do they want to follow the path of fundamentalists who believe the earth is only 6,000 years old, or will they choose a future where doctors, technicians and researchers feel comfortable in pushing the boundaries of science and medicine?
If the people should decide that they prefer faith and fundamentalism to science, that is absolutely their prerogative as voters.
But if that is the path they choose, then the Board of Regents might as well turn off the lights and lock the front doors of the Paul D. Coverdell Center for Biomedical and Health Sciences. Nobody's coming.
Tom Crawford, editor of the Capitolimpact.com news service, covers politics for Georgia Trend.