The Trouble With Harry
Business Casual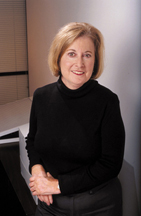 It's not surprising that a Gwinnett mother was trying to force the school system to remove the Harry Potter books from school library shelves because she believes the books run counter to her Christian beliefs. It's not even especially surprising that she admits she has not read the books. Troubling, but not surprising.
What is surprising is the amount of time and attention this individual was able to command from a school district that, one hopes, would rather spend its time educating the children entrusted to its care than defending and re-defending the carefully-considered contents of its libraries.
J.K. Rowling's Harry Potter stories, of course, are favorite targets of ban-the-books campaigns nationwide. Laura Mallory, a Loganville resident, began her campaign last fall, starting at J.C. Magill Elementary School, which her children attend. A media review committee of parents, teachers and community members ruled against her in three separate challenges. She then appealed to the school system; its review panel heard her appeals on two different dates and agreed with the school committee. She took her appeal to the next level, the Gwinnett County school board, and was given a formal hearing in April.
Three weeks later, acting on the strong recommendation of Su Ellen Bray, a retired DeKalb educator who conducted the hearing, the Gwinnett school board voted unanimously to keep the Harry Potter books in the school libraries – with harsh words from at least one board member about censorship.
At the April hearing, Mallory, a slender blond woman whose voice quavered slightly, asked that the books be removed because "Harry Potter teaches children and adults that witchcraft is OK" and the books are "dark and violent in content … and teach children socially unacceptable values." They "make no distinction between good and evil," she said. She also objected to Harry and his friends drinking "butterbeer."
Educators and parents, including some who identified themselves as Christians, countered with stories of the positive role the books play in encouraging young readers.
Mallory told the hearing she believes "it is time for Christians to stand up for what they believe." In the Harry Potter books, she said, "witchcraft and Wicca are being promoted" and asked why that is tolerated. "If we tried to force people to read the Bible in school there would be an outcry."
You can question Mallory's logic and her facts – the school system made it clear that no one is forced to read Harry Potter. But her determination is apparent. She obviously considers the books un-Christian and does not want her children to read them. That is her prerogative – and no one who spoke at the hearing, on either side of the issue, suggested otherwise.
Clearly, she has a right to question a reading choice or a library selection and be given the chance to be heard. But six different hearings? Involving a phalanx of teachers, administrators and parents who have spent a great many hours away from their other duties, listening to the same arguments?
At some point can't someone in the school system simply say, "Enough. We've listened to you. We've considered your concerns. No one will make your children read a book you do not want them to read. But you cannot impose your preferences on other students. And you can't take any more of our time."
Apparently not. The Gwinnett school system says its procedure requires that every complaint be taken seriously.
Nonetheless, this particular Harry Potter saga begs the question: Why are all book complaints given equal weight? Understandably, no one wants the initial responsibility of separating the legitimate complaints from the frivolous; but does it really take six hearings over six months to determine that this complaint is off-base – a thinly-disguised attempt to impose a narrow religious doctrine on a public school system?
Could a parent complain that Gone With The Wind perpetuates negative racial stereotypes and be given multiple hearings? Could a mother with a Charles Dickens axe to grind ask to have David Copperfield banished from the bookshelves on the basis that the author presents an unrealistic Euro-centric view of the world? Could anyone get away with complaining that The Velveteen Rabbit blurs the line between reality and fantasy – and be taken seriously?
Apparently so. The school system says every complainant has the right to a hearing, starting at the school level – and to keep moving up the ladder until all appeals are exhausted.
The final avenue of appeal for Mallory's complaint, should she decide to pursue it, is the State Board of Education; but that board would first have to determine whether or not it has the authority to hear a book challenge appeal – and the likelihood is that the board would decide such an appeal does not fall within its purview.
So this is likely the end of the line for this particular challenge – and rightly so. The Gwinnett school system has more than given Laura Mallory and her supporters the chance to be heard. Everything about the April hearing was fair and respectful. This is actually the first time a book challenge has reached the school board level since 1997. R.L. Stine and Judy Blume were the targeted authors; the school board upheld the findings of its media review panels then as it did in this most recent appeal.
The system bent over backwards to accommodate Mallory and her concerns; in the process, a lot of time and money was wasted on something that was, after the first school-level hearing, essentially a frivolous complaint.
There are lots of rocks and hard places a school system must deal with in trying to make sure its policies and procedures are fair. It's not an easy or enviable task. But at the very least, the school board should give thoughtful consideration to a suggestion made during the April hearing by Laura Outler Bowen, a parent who served on the system's review panels that ruled against Mallory. The panelists who review the complaints are required to read the challenged books; she thinks that should work both ways.
"I would like to suggest that Gwinnett County change its policy," she told the hearing, "and make reading the book a requirement to challenging it."
Had Mallory actually read the books she was objecting to, she might have realized, among other things, that the evil-sounding but fictional butterbeer is not alcoholic.
Bray, the hearing officer, who obviously has read the books, points this out in her report to the school board, noting that the drink is more like root beer and that readers have come up with butterbeer recipes. "Some sound like hot cider, some like an ice cream soda," she says.
Susan Percy is editor of Georgia Trend. E-mail her at spercy@georgiatrend.com.