Political RoundUp: June 2006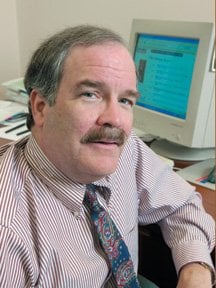 One to watch: A congressional race that could prove to be especially interesting is the one in the 1st District be-tween Rep. Jack Kingston, the Republican incumbent, and Democrat Jim Nelson, a United Methodist preacher and Army veteran. Kingston will be a heavy favorite to win the race, but the election could become an important referendum on President Bush and the Iraqi war. Kingston has been a rock-solid supporter of Bush and everything that Bush has ever proposed for the war and the economy, two issues that Nelson will emphasize heavily during the campaign. Independent polls show that Bush's approval rating among Georgians has dropped as low as 43 percent and could plummet even lower between now and November. Those eroding numbers already are thought to have had a negative impact on another staunch ally of Bush, Gov. Sonny Perdue.
Ethics appointee: Atlanta attorney William H. Jordan, a partner in the Alston & Bird law firm, has been appointed to the State Ethics Commission. He replaces another lawyer, David Moskowitz, who had been appointed by Lt. Gov. Mark Taylor. Jordan worked in the Bush Department of Justice from 2001 to 2003, serving as senior counsel to the assistant attorney general for the civil division.
Helping hand: Former North Carolina senator and vice presidential candidate John Edwards dropped by Atlanta recently to give some encouragement to Democratic legislators and help them raise an estimated $100,000 for their campaign efforts this year. "It takes coal to run a train, it takes gold to run a campaign," said Rep. Calvin Smyre (D-Columbus). The fund raising event was hosted by House and Senate Democratic leaders, who have seen their caucuses slip to minority status in both chambers over the past two election cycles.
Over the Hill? Wayne Hill was known as the "Sultan of Sprawl" during the 12 years he chaired the Gwinnett County Commission but he'd settle for the title "legislator" starting in January. Hill is running in the GOP primary against a Republican incumbent, Rep. Bobby Reese (R-Sugar Hill). The race will undoubtedly be a fight between the business and the social issues wings of the Republican Party. Hill has a business and development background, while Reese has been pushing social legislation such as a bill to discourage high school students from joining gay organizations. "Bobby is not a bad guy," Hill said. "I just think I can be a stronger voice from the 98th District."
Runaway candidate: Another intense race will be unfolding in Hall County when Rep. Carl Rogers (R-Gainesville), a Democrat before switching parties two years ago, will face Democratic opposition from Gainesville lawyer Lydia Sartain. After serving as district attorney for the Northeastern Judicial Circuit for nine years, Sartain resigned in 2002 to go into private practice; one of her clients was Jennifer Wilbanks, the "runaway bride" whose story dominated the national media last year. Sartain was the second woman ever to serve as a district attorney in Georgia. Rogers, an insurance executive and former part owner of a cemetery, has been a House member for 12 years.
HOPE abides: The campaign organizations for Lt. Gov. Mark Taylor and Secretary of State Cathy Cox have spent a lot of time arguing over how much of a role Taylor played in passing the legislation that created the HOPE scholarship program. At one point, Taylor's campaign sent out a video clip from a 2002 Taylor campaign commercial that showed Zell Miller talking about Taylor's involvement in the HOPE legislation. "Without Mark Taylor, we wouldn't have HOPE scholarships," Miller said in the commercial. One political observer suggested that the TV spot be saved for posterity. "That clip may be historic one day – it's the last good thing Zell ever said about a Democrat," he quipped.
Sonny the Sandbagger: It may have been purely a coincidence, but it sure looked like Gov. Sonny Perdue (or his staff) was trying to sabotage some campaign events by his two Democratic challengers, Mark Taylor and Cathy Cox. On the day that Taylor formally kicked off his campaign with a media event at an Atlanta pre-kindergarten center, Perdue's staff scheduled a "major announcement" by the governor on education that coincided with Taylor's event. Perdue's strategy worked – local television news crews attended his education announcement rather than going to Taylor's kickoff event. That same strategy didn't work so well the following week when Cox scheduled a major policy speech at Atlanta's Hungry Club forum. Perdue's staff set up a Medicaid announcement that would begin at roughly the same time – but this time, the TV crews showed up for the Cox speech anyway.