Back in Business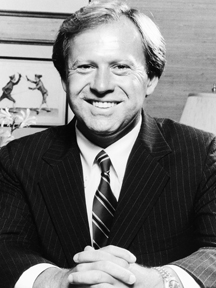 At 63, real estate developer John Williams, president and CEO of Williams Realty Advisors, LLC and Corporate-Holdings, LLC, says he is having more fun than ever.
Coming from thae man who founded Post Properties in 1971, grew the company and took it public in 1993, then left in an acrimonious parting four years ago – that's saying a lot.
"I'm a Presbyterian and believe in things being preordained so, for me, I think things worked out for the best," Williams says. "I feel like I'm at the zenith of my career and this is a better platform than Post for me to do what I'm doing."
Williams' breakup with Post was officially settled in August 2004 with the statement that "all differences had been resolved." Nonetheless, he keeps a sign in his office sitting room that reads, "Forgive your enemies, but don't forget their names." But the twinkle in his eye and the smile on his face demonstrate his capacity for moving on, in grand fashion.
His company is building The Mansion on Peachtree at 3376 Peachtree Road. In addition to being the tallest building in Buckhead, Williams says the Mansion will be "the dominating new project built in the South in the last few years." The 50-story tower will combine a luxury hotel with residential living, 42 condos and three freestanding villas.
"There is no such thing as a six-star hotel but if there were a six-star hotel, The Mansion on Peachtree by Rosewood would be the premier hotel in Atlanta and maybe the Southeast," he says. "There's a unique opportunity to marry a few very exclusive high end condos to the services generated by the hotel. The amenities involved in this project are spectacular."
So is the cost. The price of a condo starts at $3 million and names are already on the waiting list. This is good news for Williams. "I'm blessed that my hobby is my vocation so I enjoy what I do and fortunately this is a good time to do what I do," he says.
The Mansion is only one of many real estate developments Williams and his partners are involved in throughout the United States. Eleven companies make up the loose confederation called Corporate-Holdings and they are involved in nearly every facet of the real estate development business. "This is a very substantial real estate development [and] acquisition business," Williams says. "We have 80,000 square feet of office space devoted to real estate development, real estate acquisition, management of real estate, and getting the capital together to do it."
Capital is Williams' primary responsibility. "I'm not nearly as involved in the details as I used to be. The developers and their teams are wonderfully talented and I have a great deal of confidence in them," he says. "There are 26 people between the three floors that I would call partners and have a piece of the ownership."
Williams grew up in Atlanta's West End neighborhood, a product of the public school system. "We were as poor as church mice," he says. He went to college at Georgia Tech, living at home and working his way through school, going to classes in the morning and working the in afternoon. He graduated in 1966 with a degree in Industrial Engineering and immediately went to work for Georgia Power as a residential sales engineer.
"I called on developers and thought, 'Gosh, these are nice guys. They look like they're having fun and they're making a lot of money,'" Williams recalls. "I decided that would be a business I could get into." He started Post Properties just four years later when he was 27.
All these years later, Williams can't think of a better career choice. "Sometimes I'll have young guys in their 30s come visit me and they haven't found a niche or career," he says. "You feel sad for someone who hasn't found something that they can sink their teeth into. I enjoy being in the real estate business. I enjoy the creativity of the business."
Williams has no desire to slow down or retire, but he does have a great love apart from world of deal making and development; he builds boats. He has built four and remodeled two. His current boat is Ranger, an exquisite reproduction of a 1930s era J-class yacht. The original Ranger won the 1937 America's Cup.
"Getting on a boat changes my personality," he says. "I can feel everything about me calming down when I get on a boat. It's the water, the wind that are soothing to my soul."