Political RoundUp: May 2006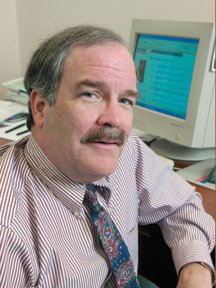 Thinking outside the box: During the recently completed General Assembly session, Rep. Carl Rogers (R-Gainesville) came up with an innovative way to help out a bill that would have rolled back environmental protections on Georgia's waterways. Although the bill was being considered by a House subcommittee that he did not belong to, Rogers showed up for the subcommittee meeting and voted for the bill anyway, helping it pass on a 4-3 vote (the chairman later had to call another subcommittee meeting to take a legitimate vote on the measure). It wasn't the only bit of creative thinking among lawmakers last session. When the Senate Republican leadership wanted to get a stem cell bill favored by the Christian Coalition out of committee, they gave Sen. Don Thomas (R-Dalton) a one-day committee appointment so he could vote for the measure. When another piece of controversial legislation, the Atlanta Gas Light pipeline bill, was being considered in a Senate committee, Chairman Mitch Seabaugh announced at the beginning of the meeting that there would not be a vote on the bill that day. At the end of the meeting, however, Seabaugh reversed course and called a committee vote to approve the bill.
Changing of the guard: The most senior members of both the state Senate and House of Representatives are retiring from the General Assembly. Sen. Terrell Starr (D-Jonesboro) leaves after 38 years in the legislature, while Rep. Terry Coleman (D-Eastman) is stepping down after 34 years. Starr's departure will leave Sen. George Hooks, Sen. Jack Hill and Sen. Steve Thompson as the senior members of that body (they were elected to the Senate in 1990). After Coleman retires, the senior House members will be Reps. David Lucas, Bobby Parham, Bob Hanner, Calvin Smyre, and Bob Holmes, who were all elected in 1974.
Party time: Rep. Stacey Reece (R-Gainesville) received some unflattering publicity after newspapers reported on an en-gagement party for Reece and his fiancee that was hosted by some of the capitol's most influential lobbyists. It also turned out that Reece had sponsored a major tax exemption bill for one of the host lobbyists and received $5,000 in contributions from the lobbyist's client. "Must be a slow news day," Reece said in response to the media coverage.
Crashing Delta: Rep. Mark Burkhalter (R-Alpharetta) tried to give financially ailing Delta Air Lines some help by sponsoring a bill that would have granted Delta a $28 million tax break. The bill failed to pass in the closing hours of the session after it was changed to give some of the tax break proceeds to AirTran – which recently hired none other than former governor and senator Zell Miller as a lobbyist.
A traumatic situation: While the legislature approved a resolution authorizing a statewide study of trauma care facilities, a constitutional amendment that would have established a permanent source of funding for trauma care centers died in a Senate committee. Health care officials are concerned that a couple of trauma care centers in Georgia may be closed because of financial difficulties. Those closures, if they take place, would leave only one trauma care center in Savannah to serve all of South Georgia.
Closing the pipeline: The failure to pass legislation that would have given Atlanta Gas Light a $300 million natural gas pipeline caused consternation among the House Republicans who sponsored the bill. The demise of the pipeline bill was almost as upsetting to some Democrats, who wanted to see it go to Gov. Sonny Perdue for his signature in an election year. That would have raised the issue, again, of Perdue's role in deregulating Georgia's natural gas industry and the resulting impact on skyrocketing gas bills.
She's back: Former congresswoman Denise Majette has announced she will run for state school superintendent, but she may be hampered by political decisions she made two years ago. Majette mounted a long-shot candidacy against U.S. Rep. Cynthia McKinney in 2002 and ousted the controversial McKinney in the Democratic primary. After serving just one term in Congress, however, Majette made an ill-advised decision to run for the U.S. Senate 2004 – opening the way for McKinney to win back her old congressional seat. "Cynthia McKinney's people hate Majette because she defeated McKinney," a political observer notes. "The anti-Cynthia McKinney crowd hates her because she let Cynthia get elected to Congress again. That doesn't leave much of a base to run with."
More nurses: The Board of Regents has given the go-ahead to the Medical College of Georgia, Georgia State University and Darton College in Albany to offer their current nursing degrees online and at other colleges around the state. It is hoped that the new source of degrees will help alleviate a shortage of nurses by producing as many as 375 new nursing graduates. "Through the collaboration and enterprise of our campuses, we are stepping up our production of entry-level nurses and nurse educators, both of which are in increasingly short supply," said Senior Vice Chancellor Dan Papp, who is expected to assume his new role as president of Kennesaw State University this month.
Lonesome road: U.S. Rep. Lynn Westmoreland has shown time and again he isn't afraid to stake out a lonely position on a piece of legislation. He recently was one of only 12 House members to vote against a bill designating Bill Clinton's birthplace in Hope, Ark., as a national historic site. "President Clinton says we don't need tax cuts for wealthy people such as him," Westmoreland said. "Well, if he has spare money, maybe he can help the taxpayers out by fully funding the maintenance to keep his birthplace open to the public."
New tollway leader: Rosa Rountree has been named permanent executive director of the State Road and Tollway Authority after serving as interim director for several months. Rountree has previously worked as a senior ITS specialist for the PBS&J engineering firm, a project manager for ACS (previously Lockheed Martin) and an operations manager at the Orlando-Orange County Express-way Authority. She has more than 20 years experience in toll operations, management, finance and customer service.
Cynthia redux: As the governor's race heats up this year, the name you may hear most often is not Perdue, Cox, or Taylor – it's Cynthia McKinney. Republicans plan to paint the Democrats at every opportunity as "the party of Cynthia McKinney," a process that started four days after the legislature adjourned when state GOP Chairman Alec Poitevint demanded that Cathy Cox and Mark Taylor "publicly rebuke" the controversial congresswoman. Democrats say they're willing to go that same route if the Republicans insist – by reminding voters that Sonny Perdue has hired a former business associate of disgraced lobbyist Jack Abramoff to work on the governor's staff.