Decor and Decorum
Business Casual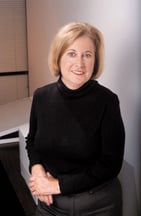 The best office I ever had was a small architectural jewel with a real fireplace; but it was physically removed from the people I needed easy access to and often eerily quiet. It should have been a great place to get work done, but it wasn't. It was just too isolated.
The worst office I ever worked in – cramped, uncomfortable quarters in a ramshackle building that seemed to shake every time a car drove by at more than 40 miles an hour – was a suburban outpost of a small newspaper. It had rickety furniture and not nearly enough telephones. There was a steady procession of local characters who wandered in and out – some had business at the paper, some just had nowhere else to go.
One co-worker on the ad side moonlighted as a reader of Tarot cards, and another had what might diplomatically be called anger management issues – he'd yell at people who didn't want to buy ads. It should have been a terrible place to get any actual work done, but it wasn't. My editorial colleagues were bright, hard working and funny, and nobody ever missed a deadline.
The office I work in these days has comfortable furniture and all the technology I need – including a telephone I don't have to share with anyone. There's a great view of a pond that attracts ducks and geese; a door I can close if I want to – but I rarely do, and a coterie of smart, talented colleagues close at hand.
My office is important to me as a place to work and think and belong – a familiar perch, a vantage point, a staging area. It doesn't need to be fancy; in fact, I work better in plainer places – but it does need to be comfortable (good desk chair, good lighting, a place for a visitor to sit) and offer the opportunity for privacy. And it needs a touch of the personal. A few family photos suffice for me; but others here adorn their spaces with children's drawings, pet photos and various kinds of bric-a-brac. One has some nice folk art, and another displays penguin figurines. Some regularly add and subtract decorative items; some find a look they like and stick with it.
A good office needs to provide a nurturing habitat for the folks who work there. It should be conducive to doing the very best work possible; and it should accommodate a wide range of preferences and eccentricities.
I've had colleagues who regarded their individual offices as walk-in storage bins, used primarily as a place to stack paperwork, unread newspapers and stale bagels. Others have treated their workspaces as little homes away from home. One woman brought in a jungle of plants, a wicker loveseat, wall hangings and a few throw rugs. Another painted her office – at her own expense – because she couldn't abide the institutional white.
The most successful office environments evolve and incorporate something of the personalities of the people who work there. The kind of work being done and the people doing it should determine how the office looks and feels. Attempts to reverse the process and mandate a particular look or feel usually fall flat.
One place I worked, where everything was bright and shiny and new, instituted a rule that you could not drink anything in your office unless it was in an appropriate container: white ceramic cups – with saucers, for crying out loud – for hot drinks and real glasses for soft drinks or water. That all but inspired a mutiny in an office filled with cranky caffeine-fueled writers and editors who did not see themselves cheerfully taking a turn at dishwashing duty in a kitchen area with a sign extolling the virtues of tidiness. The container rule was studiously ignored and allowed to die quietly once the corporate "decorator" left town.
Another place actually attempted a ban on cartoons, newspaper clippings and the like that individuals had taped to their walls. No one could stop laughing long enough to think about complying. Had management gotten as far as issuing a written memo ordering clean wall space, I'm sure that would have been gleefully taped up next to the layers of "Peanuts" cartoons and takeout menus.
Whether they work with their hands or their brains or both, people deserve a safe, comfortable environment that allows and encourages them to be themselves. Cappuccino machines and covered parking and gym privileges and designer looks are great; but they are no substitute for an office full of individuals.
Susan Percy is editor of Georgia Trend. E-mail her at spercy@georgiatrend.com