Political RoundUp: April 2006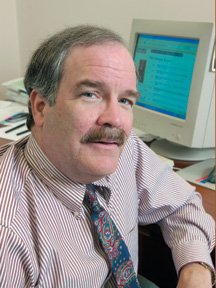 Not high enough in the rankings: When National Journal, an inside-the-Beltway political newsletter, re-leased its ranking of the most conservative members of Congress, it listed Georgia Rep. Lynn Westmoreland as the seventh most conservative in the U.S. House. Westmoreland's reaction? "I demand a recount," he quipped. "The six members ahead of me must have rigged the test to come out as more conservative." The former Georgia legislator received a score of 94.8 percent based on roll call votes from 2005 on selected economic, social and foreign policy issues.
No politico left behind: Former Gov. Roy Barnes will team with former Wisconsin Gov. Tommy Thompson to head a bipartisan commission that will conduct an independent analysis of the federal education act, No Child Left Behind, that will be up for reauthorization by Congress next year. "The commission wants to hear from America on how the No Child Left Behind Act affects their lives," Barnes said. "Only with this input can we effectively strengthen the law." The commission will hold five national hearings focusing on teachers, assessments, accountability, and the sanctions and incentives included in No Child Left Behind.
A fitting memorial? You don't hear the name Tom Murphy mentioned much around the capitol, at least officially, but current House Speaker Glenn Richardson (R-Hiram) thinks the former speaker should be honored for his 42 years service in the General Assembly. "Speaker Murphy, despite he and I having our disagreements on policy at times, was a gentleman and a scholar and commanded this body," Richardson said. "I have a new respect for what he did after doing this for a year, and he did it 30 years." Murphy's portrait may soon go up on one of the walls of the capitol. The former speaker has been in poor health since suffering a stroke two years ago.
A good replacement: After the unexpected death of Senate Secretary Frank Eldridge from a Feb. 4 heart attack, state senators appointed Eldridge's deputy, Bob Ewing, as the new secretary of the Senate. Ewing is now the person responsible for compiling and filing legislation that moves through the upper chamber. Eldridge was a member of the state Senate for 18 years, the executive secretary of the Georgia Public Service Commission for four years, and secretary of the Senate for 14 years until his untimely death.
Property officer: Gena Abraham is the choice for the job of state property officer, the person responsible for managing state government's sprawling inventory of real estate and construction projects. She's the permanent replacement for J. Ray Crawford, who died in November. In her new position, Abraham, a former Georgia Tech professor, serves as executive director of the State Properties Commission, the Georgia Building Authority and the construction division of the Georgia State Financing and Investment Commission (GSFIC).
On the beach: The East Beach area of St. Simons Island is one of Georgia's most scenic locales. It has also become the center of political intrigue among state legislators. House Speaker Glenn Richardson is feuding with East Beach residents over his plans to build a vacation retreat on accreted beach property. House Majority Leader Jerry Keen of St. Simons Island also put in a reapportionment bill this year that will consolidate the East Beach area into his legislative district. "It's hard for me to see that this is so innocent," House Minority Leader DuBose Porter said of the Keen redistricting bill. "I'm not sure what the insinuation is about East Beach," Keen retorted. "The court maps split it in two and caused a tremendous amount of voter confusion. They are delighted I am going to be representing them again."
Obsoleting yourself: Rep. Chuck Scheid (R-Woodstock) has an unconventional issue he plans to emphasize when he runs for state Labor Commissioner this year. He said if he's elected, he will ask the legislature to abolish the position and cut down the Labor Department into a smaller agency that's part of the governor's office. "I'll work to eliminate my job- that's really not a crazy idea if you believe in downsizing government," said Scheid, whose likely opponent will be Democratic incumbent Commissioner Michael Thurmond.
Gas pains: Georgia Democratic Party Chairman Bobby Kahn launched a Web site that pokes a little fun at Gov. Sonny Perdue as "Governor Gas Guy," a reference to Perdue's role in deregulating the natural gas industry. The site features an image of Perdue in a blue-flame gas costume very similar to an image used by Atlanta Gas Light in its advertising. The Web site also triggered a complaint from lawyers for AGL Resources, who said Kahn's use of the "Gas Guy" image was a "willful copyright infringement." Kahn's lawyer called the AGL letter an attempt "to stifle public debate on the issue of natural gas pricing."
Ray's on the way: Former state senator and parole board member Walter Ray of Douglas plans to run for secretary of state in the Democratic primary. Ray served in the Senate during the 1990s and rose to the position of president pro tem. He left the legislature when he was appointed to the state Board of Pardons and Paroles, where he served as chairman. Ray and Bobby Whitworth both resigned from the parole board in 2002 in the middle of an investigation of parole board activities by the attorney general's office. Whitworth was eventually indicted and later convicted of charges arising from the investigation, but Ray was never charged. Ray tried to make a comeback in the 2004 elections by running for a South Georgia legislative seat, but he lost in the primary to Rep. Chuck Sims of Douglas.
A real sweetheart: PSC member Doug Everett tried to get legislation passed that would have allowed him to claim the same $128 per diem expense allotment legislators receive. Everett contended he was entitled to the reimbursement because he's required to maintain his legal residence in South Georgia while he works at the PSC offices in Atlanta. A House Democratic leader called it "probably the most outrageous sweetheart bill I've ever seen presented in this chamber." The bill was eventually sent back to committee without being voted on by the House. z
If I forget thee, O Israel . . . State Insurance Commissioner John Oxendine has told life insurance carriers that it is an unfair business practice to deny life insurance coverage or raise life insurance rates based on a person's past or future travel to Israel. "Any rejection of an application for life insurance based solely on past lawful foreign travel or the expression of intent by an applicant to engage in future lawful foreign travel to any country is an unfair trade practice," Oxendine said in a reminder to insurers. His order was issued after Rep. Mike Jacobs (D-Atlanta) and Rep. Joe Wilkinson (R-Sandy Springs) introduced a bill to prohibit the insurance practice.