A Year To Remember
Politics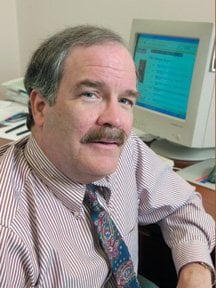 For those old enough to remember it, 1966 was truly the weirdest, wackiest political year ever seen in Georgia. Carl Sanders was leaving office because of the one-term limitation in effect at that time. Bo Callaway, a Goldwater Republican and the first GOP candidate in years to have a realistic shot at the office, was running to replace Sanders. The Democratic hopefuls included former governor Ellis Arnall, media magnate James Gray and an obscure state senator named Jimmy Carter.
And then there was Lester Maddox. A gun-toting segregationist who threatened black patrons attempting to enter his Atlanta restaurant, a loser in the three elections he had entered, Maddox mounted a quixotic campaign aimed at all the little people living in "Maddox Country."
Arnall had not run for political office in 24 years and it showed. His old-fashioned style of campaigning just didn't connect with the voters. He also had the same problem that he had when he left the governor's office in 1947 – he was a little too liberal for Georgia's electorate. Arnall finished first in the primary election but pulled less than 30 percent of the vote. Maddox slipped into second place just ahead of Carter and Gray to make it into the runoff.
It seems obvious now that Arnall's lackluster candidacy would have made him a perfect target for Callaway in the general election. At the time, however, Republicans thought Maddox would be the easier candidate to beat, so many of them crossed over to vote for him in the runoff.
"The size of the crossover will never be accurately assessed," wrote Bruce Galphin in his biography of Maddox. "But in 55 counties, Maddox's vote in the general election was less than in the Democratic primary runoff – even though the total vote in those counties was larger in November.
"The GOP strategy worked in the short term as Maddox clobbered Arnall to win the Democratic nomination. In the long run, the Republican maneuver was one of the most boneheaded mistakes in the state's political history. If Callaway had run against Arnall, he would have picked up most of the Maddox voters and crushed the Democrat. But those people would now stay with Maddox.
Another problem for Callaway was the launching of a write-in campaign for Arnall by disaffected Democrats who didn't care for the choice of candidates in the governor's race. In the general election, Callaway finished ahead of Maddox by a bare 2,500 votes, but the 57,000 write-ins for Arnall prevented Bo from getting a majority of the total vote. Georgia law at the time required the General Assembly to elect a governor if neither candidate received 50 percent plus one vote. That law was challenged desperately in court but ultimately was upheld on appeal. A Democrat-dominated legislature picked Maddox over Callaway in January.
That outcome horrified many Georgians, and I couldn't tell you the number of them who swore they would move out of a state that would put a racist kook like Maddox in office. None of them actually moved, as I remember, and Maddox turned out to be less of an embarrassment as governor than people first feared.
The events of that amazing year come to mind now because of a candidate in the race for lieutenant governor who's almost as polarizing as Maddox was four decades ago: Ralph Reed.
Reed has been a lightning rod of controversy for years because of his actions with the Christian Coalition and his association with lobbyist Jack Abramoff.
Reed is making a lot of Republicans very nervous as they try to win for a second time the race that eluded them in 1966. They fear that Reed's presence on the general election ballot will hurt Gov. Sonny Perdue's chances for re-election.
Reed presents a quandary for Democrats as well. Is it better for them to have him on the ballot so that he drives moderate Republican voters to the Democratic nominee for governor? Or will Reed pull so many Christian Right voters to the polls that he and the Republicans win anyway?
I hear from people today the same words I heard 40 years ago: "If Ralph Reed's elected lieutenant governor, I'm gonna have to move out of Georgia."
We may be headed for another year like 1966. I don't know if we can stand the excitement.