What Does It Matter?
Politics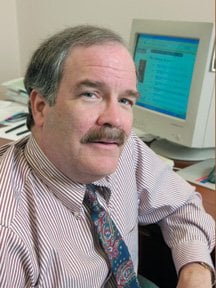 Gov. Sonny Perdue, Lt. Gov. Mark Taylor and Secretary of State Cathy Cox are all gearing up to start running slam-bang campaigns for governor as soon as this year's General Assembly session adjourns. They will be smack in the middle of the best political show the state has seen in quite some time.
Perdue, of course, wants to extend the Republicans' newly won control of the governor's mansion for another four years. He had raised more than $10 million heading into January and had comfortable, if not insurmountable, leads over Cox and Taylor in early polls.
Cox and Taylor are hoping to be the catalyst for a resurgence of the Democratic Party in Georgia. Their chances will ride on their ability to link Perdue with the excesses of today's partisan politics and convince voters that he isn't doing the job on basic issues such as education and transportation.
Taylor and Cox will have to throw everything they have into winning the Democratic primary. Whoever survives that will then have to go head-to-head with an incumbent who will have far more money because he won't have a primary challenger – and he will have legions of skilled political operatives ready to Swift Boat the Democratic nominee with the same ruthless tactics Republicans used against John Kerry in the 2004 presidential race.
It will be a campaign that political junkies talk about for years, but in the end, it may also prove to be absolutely irrelevant who wins that race for governor.
That's because it's highly likely that the leadership of the General Assembly will be kept in Republican hands. When the next governor of Georgia – whether it's Perdue, Cox or Taylor – takes the oath of office in January 2007, the chances are good that Glenn Richardson will already have been installed again as House speaker while either Ralph Reed or Casey Cagle has taken up the Senate gavel as lieutenant governor.
Richardson, Reed and Cagle are ambitious types whose eyes will be on the next rung up the political ladder. Before the new governor has even taken his or her hand off the Bible at that inauguration ceremony, Richardson and Cagle or Reed will have already started their 2010 campaigns for governor.
The next four years will be a continuing series of one-upmanship between the speaker and the lieutenant governor as they fight and claw for political advantage. While the next governor is getting ready to deliver his or her first "state of the state" address, Richardson and Reed/Cagle will already have started rolling out their own policy initiatives.
They aren't going to care who's sitting in the governor's office. If it's Perdue again, he can be safely ignored as a lame-duck who is constitutionally prohibited from running for another term as chief executive. If it's Cox or Taylor, then the legislative Republicans will have all the incentive they need to sabotage and neutralize any proposals made by a governor of the opposing party.
Bottom line: the next four years will be the "Glenn and Ralph Show" (or the "Glenn and Casey Show"). Any governor who tries to advance his or her own political agenda is going to have to fight through that legislative gauntlet first – and that won't be an easy task.
Let's say a Gov. Perdue wants to enact another corporate tax cut in hopes of improving the state's economic climate. Sorry, Sonny. The speaker and the lieutenant governor are going to put their names on any tax proposal and then start the parliamentary maneuvering to see which one of them will take credit for what is adopted by the legislature.
Or let's say that a Gov. Cox decides to propose a major upgrade of educational funding to finally pull the state out of its last-place ranking on SAT scores. Tough luck, Cathy. Speaker Richardson will declare your proposal dead on arrival before your floor leader has even retrieved the bill draft from Legislative Counsel – and then he'll snicker about it while being interviewed on Georgia Public Television.
Multiply those examples by the 40 days that the legislature is in session and you have an idea of what the next governor will be enduring. It won't be pretty. And it sure as heck can't be any fun.
You'd almost have to ask yourself: Why would any sane person want to win the next governor's race?
Tom Crawford, editor of the Capitolimpact.com news service, covers politics for Georgia Trend.