Political RoundUp: March 2006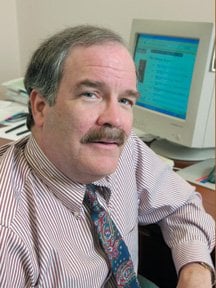 History is made: As Chief Justice Leah Ward Sears of the Georgia Supreme Court delivered the annual "state of the judiciary" speech to a joint session of the General Assembly, it marked the first time that the speech had ever been delivered by an African-American woman. Sears used the occasion to talk about the importance of strengthening Georgia families. "Two-thirds of the young people convicted of major felonies from 1970 to 1995 came from single or no-parent homes," she said. It's critical, Sears added, "for us to begin to deal with the legal crisis created by the disintegration of the family. We must restore the importance of marriage and family as the foundation of society."
Giving 'em Zell: During all the years he was governor and U.S. senator, Zell Miller never appeared at the political rally held every January by right-to-life activists to mark the anniversary of the Roe v. Wade Supreme Court decision legalizing abortion. Miller finally showed up this year and asked the crowd's forgiveness for not having attended earlier rallies. "I'm several years late for being here and I want to apologize for not being with you all these many years you were out here and I was in there," Miller said, pointing back at the capitol building. "I will be with you all the years until I die." Miller then said that by allowing abortions, "we have allowed the greatest mass murder in history to be allowed in the name of a woman's right to choose."
Mitigating factors: The State Transportation Board has endorsed a resolution that it give stronger consideration to how much a highway project will mitigate traffic congestion when it makes future decisions on which road building projects to approve. The resolution was drafted by an informal group of transportation and elected officials appointed last year by Gov. Sonny Perdue, the Congestion Mitigation Task Force.
Not over the Hill yet: Former Gwinnett County commission chairman Wayne Hill is not quite finished with politics. He has announced that he'll run in the Republican primary for a House seat currently occupied by Rep. Bobby Reese (R-Sugar Hill). Hill was ousted from the county commission in 2004 by Gwinnett legislator Charlie Bannister after serving 12 years as chairman.
She's back, too: Another former elected official who will be trying to make a comeback this year is former state senator Carol Jackson of Cleveland. Jackson has decided not to run in the Democratic primary for secretary of state and will run again for the state Senate seat in Northeast Georgia that she held for six years. She'll oppose Sen. Nancy Schaefer (R-Turnerville), who is serving her first term in the General Assembly. Jackson served in the Senate from 1999 through 2004 and did not run for another term in 2004 after a court-ordered reapportionment took away most of the Senate district she had represented.
Conspicuous by his absence: When Gov. Sonny Perdue and other Republican figures participated in a ceremony at the state capitol honoring the birthday of civil rights leader Martin Luther King, Jr. one person who wasn't there to speak was U.S. Rep. John Lewis, another prominent figure in the 1960s civil rights movement. Lewis was invited but chose not to participate in the event because of the impending legislative passage of a bill requiring photo identification for Georgia voters. "It was too great a contradiction to celebrate the legacy of Dr. King in one hour and pass the photo ID bill in the next," Lewis said. "The photo ID bill is a modern-day poll tax."
Oxendine's fine: State Insurance Commissioner John Oxendine has smacked United Healthcare and Golden Rule Insurance Co. with a hefty $2.8 million fine for making late payments of health insurance claims. The fine includes a $2.3 million initial payment and a $500,000 fine that could be cancelled if the companies are not charged with additional violations during a probationary period. Oxendine faces opposition this year from Cobb County Democrat Guy Drexinger.