Fueling the Debate
Business Casual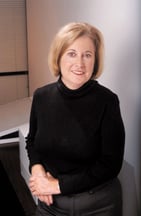 Last September, in the wake of Hurricane Katrina, I was happy to find an out-of-the-way station selling gas for $3.05 per gallon. Barely three months later, I paid $1.90 a gallon at my regular station and felt foolishly grateful for the lower price.
In-between, I pondered some changes in my driving habits and made a point of trying to consolidate errands and cut back on non-commuting miles; but that was about it.
Apparently I'm not alone. A Peach State Poll from the University of Georgia's Carl Vinson Institute of Government notes that Georgians' behavior was pretty much unchanged by the post-hurricane spike in gas prices. Only 20 percent indicated that the higher fuel costs forced them to cut back on many other expenses; and 33 percent did not cut back at all.
Although some 70 percent reduced the amount of driving they do, most people are not making plans to carpool, the poll indicates. And among those with access to public transportation, 63 percent say they never use it, primarily because it's too time-consuming or inconvenient.
Sadly, I'm right there with the no-carpoolers and the nonusers of public transportation. My 12.5-mile trip from home in DeKalb County to work in Gwinnett takes about 20 minutes in the morning; the afternoon return trip takes 25 minutes. My two-year-old Toyota gets about 25 miles to the gallon – which means the drive costs somewhere between $1.90 and $3.05 per day, depending on gas prices.
It is technically possible for me to get from home to work and back again via public transportation; but it involves three different buses and a train – plus a walk from home to the bus stop and back. It's hard to see how that process could take less than two hours each way, even if all three transfers went smoothly.
The cost – $1.75 per trip, or $3.50 a day, even with no charge for transfers – would still be more than the cost of driving at the height of the gas price increase. Not only that, but I'd at least add three-and-a-half hours to the workday and would have no way of getting to business appointments or even lunch – there's nowhere to eat within easy or safe walking distance of the office.
I don't live close enough to any of my colleagues to make carpooling a real possibility, and the collaborative nature of our work, coupled with some pretty fierce deadlines, makes telecommuting impractical for most of our staff.
So are people like me – and my auto-dependent fellow Georgians – beyond help?
No, says Ellen Macht, executive director of The Clean Air Campaign, which is working to educate and encourage citizens in the 20-county Metro Atlanta area to do their part in caring for the environment. (See the Web site at www.cleanaircampaign.com.)
Macht would love to see drastic changes in people's commuting and driving habits; but she's a realist and an advocate of having everyone find some small steps to take.
She's big on carpooling and vanpooling – but also on telecommuting: "Can you work at home one day every two weeks?" she asks. "Save up some things you prefer to do at home?" Or how about flex time, so you aren't always in the thick of rush-hour traffic?
She likes alternative work schedules: "A lot of organizations are building in a system called a 9-80, where you work nine hours a day for nine days then take the 10th day off." Other employers are warming to the idea of four 10-hour workdays each week.
"Every little piece, everything you do contributes to the solution," Macht says. "If you can't change your commute, change something else."
She offers a laundry list of small, personal environment-friendly actions: Turn off the lights when you leave a room, turn off your computer if you're not using it, consolidate car trips. Once in the car, make sure your tires are properly inflated; drive slower.
I
t's more effective, she believes, to help people figure out what they can do than to beat up on them for what they can't or won't do. And I think she's right.
But here's the part of my own situation that I'm ashamed of: I enjoy the drive to and from work. Since I'm usually going against the rush-hour traffic, the commute is a comfortable transition from home to work. I like the privacy, the solitude, the downtime. And I suspect I'm not the only driver out there who does.