Political RoundUp: February 2006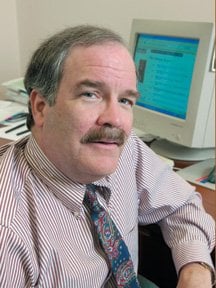 By the numbers: State government auditors were able to complete Georgia's Comprehensive Annual Financial Report (CAFR) for fiscal year 2005 prior to Dec. 31, a long-sought accomplishment. The CAFRs for fiscal years 2003 and 2004 were both delayed for many months because of ongoing problems with the new computer system that handled Medicaid payments to doctors and hospitals, one of the state's primary cash flows. Those delays in turn hampered Georgia's ability to sell bonds for building schools and highways. The computer and the CAFR problems have now been largely cleared up.
An academic question: It's too early to tell how good (or bad) a chancellor Erroll Davis will be for the state's University System, but he is certainly the highest-paid one. When the Board of Regents voted to appoint Davis, a Wisconsin utility executive, as the person in charge of Georgia's public colleges, they also agreed to a record-setting compensation package that breaks the $600,000 level. Davis gets a base salary of $425,000, deferred compensation of $75,000, a $125,000 bonus if he stays on the job for five years, a housing allowance of $6,000 a month, moving expenses of up to $50,000, and $30,000 a year for entertainment expenses. Regents' member Allan Vigil, a car dealer, will also provide Davis with free use of an automobile.
Cathy's on board: Cathy Woolard, the former president of the Atlanta City Council, has been retained by the gay rights organization Georgia Equality to lobby against legislative attempts to prohibit adoption by gay parents. Woolard was Atlanta's first openly gay elected official; she resigned as city council president in 2004 to make an unsuccessful run for Congress.
They like seat belts: A recent poll commissioned by AAA Auto Club South showed that 85 percent of Georgians are in favor of extending the state's mandatory seat belt law to include persons riding in pickup trucks on public roads. Georgia and Indiana are the only two states that don't require seat belts in pickup trucks, a stance that costs Georgia about $20.7 million in federal highway safety grants the state would otherwise be eligible to receive. AAA officials estimate that requiring seat belts in pickup trucks would save 26 lives and prevent 400 serious injuries a year in Georgia, as well as save the state's taxpayers about $84 million.
Tax cuts: Georgia employers got good news when Labor Commissioner Michael Thurmond implemented a $25 million reduction in the state's unemployment insurance tax for 2006. That followed a $50 million cut in the tax for 2005. Thurmond said the tax cut was possible because of the solvency of the unemployment insurance trust fund administered by the Labor Department.
Bargain buy: The Georgia Building Authority has voted to purchase the "World of Coca-Cola" museum located next to Underground Atlanta at a price far below the building's appraised value. The state will get the building and the leasing rights to the parcel on which it is located for a $1.15 million price offered by The Coca-Cola Co. The building's value had been appraised at $3.9 million, according to Properties Commission Director Rod Bowlden. Coca-Cola is building a new museum next to the Georgia Aquarium and had planned for some time to vacate the current facility, which has been discussed as a possible history museum for the state.
Cynthia's challenge: U.S. Rep. Cynthia McKinney (D- Decatur) was ousted from Congress in 2002 when Denise Majette trounced her in the Democratic primary, but McKinney came back and reclaimed the 4th District seat two years later when Majette made an ill-fated run for the U.S. Senate. McKinney will not get a free ride in 2006, however. DeKalb County Commissioner Hank Johnson says he will run against the outspoken congresswoman in the Democratic primary.
Fort Mac attack: Jack C. Sprott is the new executive director of the Fort McPherson Planning Local Redevelopment Authority (PLRA), the agency that is coordinating the redevelopment of the 488-acre military base in southwest Atlanta that is being closed by the Defense Department. Sprott had been the executive director of the Charleston Naval Complex Redevelopment Authority (RDA), which managed the closure and redevelopment of the 1,400-acre shipyard and naval station on the Charleston peninsula.
Public and private: The State Transportation Board is moving ahead with a $2 billion proposal to expand and add toll lanes to the heavily congested Interstate 75 and Interstate 575 corridors in Cobb County. It is the first "public-private initiative" authorized by a new state law. A group of private contractors and engineering firms put the proposal together and will probably spend about two years negotiating all the details of a final contract with the department of transpor