Political RoundUp: December 2005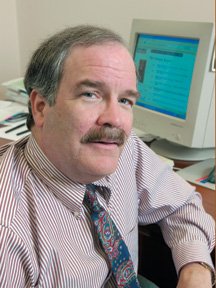 Moving on: Any doubts as to where U.S. Rep. John Barrow would run for re-election have now been resolved with the announcement that Barrow, a lifelong Athens resident, will move to Savannah. He represents the 12th Congressional District, but the Republican majority in the General Assembly sliced Athens-Clarke County out of the 12th District when it redrew congressional boundaries in the 2005 session. Barrow will run in the reconfigured 12th District where his Republican opponent will be the same person he defeated in 2004, Max Burns. Clarke County is now part of Rep. Charlie Norwood's 10th District.
Retiring: David Sorrell, commissioner of the state Department of Banking andFinance and a state official who got high marks for competence, has decided to retire after 34 years service in the banking department. Gov. Sonny Perdue has interviewed several candidates to replace Sorrell, including George Reynolds, the senior deputy banking commissioner.
Not feeling well: Health care advocates are concerned about Gov. Perdue's proposal to drastically revise the state Medicaid program, and they're making their uneasiness known to the governor's aides. Perdue wants the federal government to cap the money it gives Georgia for Medicaid expenses, while at the same time granting the state more flexibility to administer the program. This funding cap, advocates say, would result in Medicaid patients having to pay more of the costs of medical treatment and prescription drugs – a development that could force them off the Medicaid rolls.
Let them be schooled: Perdue is taking a somewhat moderate position on the hot-button issue of illegal immigration, a move that could cause problems for him with the Republican Party's Christian Right faction. During a recent visit to Athens, Perdue said he does not support Republican legislation pending in the state Senate that would bar the children of undocumented immigrants from attending public colleges in Georgia. "I think you have to be careful with education," Perdue said. "When you start restricting access to education, you run into a problem."
Keep your Rolodex up to date: David Moskowitz found out the hard way that it is generally a good idea to make sure you have the right fax number. Moskowitz, who was appointed to the State Ethics Commission by Lt. Gov. Mark Taylor, attended a Sonny Perdue fund raiser and tried to fax a list of the attendees to Bobby Kahn, head of the state Democratic Party. Moskowitz sent a cover sheet with that fax bearing the message: "Here's your program. Read it and vomit." The fax, however, was sent by mistake to a number in the governor's office – where Kahn used to work as the chief of staff for former governor Roy Barnes. Perdue's aides quickly circulated the cover sheet with the offending phrase to the media, and Republicans demanded Moskowitz resign from the Ethics Commission – which he declined to do.
Out of the running: Atlanta lawyer Robert Highsmith, at one time Perdue's deputy legal counsel, has decided he will not run for attorney general next year. "There were a lot of factors that I've been looking at, but ultimately I decided there would be a better opportunity for me later to serve," he said. Republicans will now have to find another opponent for incumbent Attorney General Thurbert Baker. Some of the names under discussion include Perry McGuire, a former state senator who's running for secretary of state.
Saxby slipping? The independent polling firm Survey USA, which conducts senatorial tracking polls in all 50 states, has some results that could be troubling to supporters of U.S. Sen. Saxby Chambliss. Survey USA's October poll showed Chambliss at only 47 percent approval and 40 percent disapproval among Georgians. Over the six-month period preceding that poll, Chambliss's approval numbers ranged between 46 percent and 51 percent (Sen. Johnny Isakson did better than Chambliss in this poll, with 51 percent approval and 35 percent disapproval). Chambliss' approval numbers could be enticing to a Democrat who might want to take on the senator in 2008 – for example, the mayor of a large city that lies mainly within the borders of Fulton County.
An Edge in banking: Prominent capitol lobbyist Arthur "Skin" Edge, a former state legislator and Senate minority leader, has been named chairman of the new One Georgia Bank, a Midtown Atlanta financial institution that will emphasize "relationship banking" with small- and middle-market business customers. Edge's name is also a familiar one to Georgia Tech football fans – the Arthur B. Edge Athletic Center at the north end of Bobby Dodd Stadium is named for his grandfather.
Not a hard choice: Alfred W. "Bill" Jones III, chairman and CEO of the Sea Island Co., is this year's recipient of the Rock Howard environmental award by members of the state Board of Natural Resources.