Kathy Cox on Cuts and Scores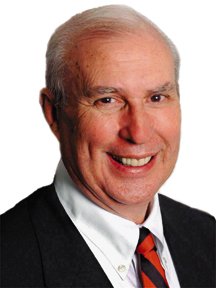 Georgia still ranks at the bottom nationally on Scholastic Aptitude Test (SAT) scores, and over the past several years the state of Georgia has reduced spending for public schools by more than $350 million. I recently interviewed Georgia's Superintendent of Schools Kathy Cox on the subject of test scores and how her office and local school systems are dealing with reduced funding. Here are highlights from my interview.
Q: Georgia gives the SAT to over 75 percent of its students, while other states have around 45 percent of their top college-bound students take the test. This spread between states helps skew the results to make Georgia rank 50th in the nation. The SAT measures or predicts how a student will perform in college; yet only 30 percent of Georgia students enroll in college. Why do we give the test to so many students who are not going to college?
Cox: No other state in the country has the HOPE scholarship. We give students hope. Every child in Georgia has a chance to go to college free. Because of that, Georgia has the highest participation rate in the country especially among minorities. We think that is a good thing. One of the reasons we don'?t rank well nationally is because the SAT measures each student on the last test taken. Some students take the test in their sophomore and junior year, and don't make very good scores. This group might decide they are not going to college and don't take it in their senior year when they have more maturity and more knowledge. Or they take it in their senior year and do a little worse. That dilutes the overall picture, and helps place Georgia at the bottom.
Q: What if, like some other states, we limited the number taking the test to college-bound students? Would that make us stack up better nationally?
Cox: The Augusta, Georgia, school system did that a few years ago and took a beating in the local press which said they didn't report the full picture, and only reported college-bound student scores.
Q: Are there other measures or rankings that show Georgia in a more favorable light?
Cox: The Nation's Report Card produced by the National Center for Education Statistics shows Georgia ranked in the top third in the U.S. on mathematics and reading for grade 4 and grade 8. This is a good sign for the future. Based only on 24 states where the SAT is the dominant test, Georgia's black students outrank [their counterparts in] Maryland, Florida, Indiana, Maine, Texas, North Carolina, New Jersey, Connecticut, Delaware, Rhode Island and Pennsylvania. Georgia's white students outrank [their counterparts in] Delaware, Florida, Rhode Island, South Carolina, Vermont, Pennsylvania, Indiana and Maine.
Q: What are you most proud of?
Cox: The department's best accomplishment is the recent change in the state's curriculum. Where we once had a five-mile wide and inch-deep curriculum, now we have instituted changes that will deepen study. For instance, every student, not just those in Advanced Placement, will be required to take Algebra 1 and 2. These changes will help every student make a higher grade on the SAT.
Q: How have you adjusted to the $350 million cuts to schools?
Cox: The cuts have been tough for local school systems. They have to fight for what they need. Yet test scores in many areas have continued to improve, especially for minorities.
Q: Are you asking for more funds in the next budget?
Cox: We are asking for $125 million for enrollment growth and $18 million to fund a Master Teachers program on the state level. We propose to hire 16 teacher/coaches who will help teachers throughout the state. We can't ask teachers to teach what they don?t know. We will use this program to invest in
on-the-job training for the ones who are now in place in our schools. We will also have to deal with higher fuel costs for school buses.
Q: In the last 55 years, during recessions and tough times, no governor or legislature has ever reduced funding for schools. What do you think about restoring the reduced funds?
Cox: I would say not to give us more money, but to give local school systems more flexibility on how to spend the money we already have. The legislature and our own Quality Based Education (QBE) have strict requirements [regarding] how he state funds are spent. For instance QBE might require a local system to spend funds for one or two English teachers, yet the local principal might need three, because of some unique situation. We should give them control at the local level. You are wrong concerning no other fund reductions in the past 55 years. Gov. George Busbee cut teachers' salaries and almost created a teachers union.