Political RoundUp: November 2005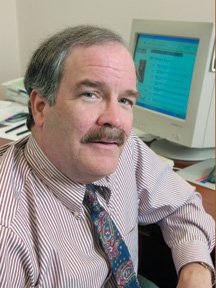 Growing numbers: The victory by Melvin Everson in a Gwinnett County special election has doubled the number of black Republicans in the Georgia House -from one to two. Everson will join Rep. Willie Talton of Houston County in the GOP's black caucus. Everson also is the state's first black Republican to win a contested legislative race since Reconstruction (Talton was elected last year without opposition).
Curiouser and curiouser: It shows you how strange politics is getting when Democrats are calling for tax breaks to help a large corporation while Republicans are ignoring the plea. During the special legislative session held in September to ratify Perdue's temporary suspension of the motor fuel tax, Sen. Kasim Reed (D-Atlanta) exhorted his colleagues to enact some tax breaks for financially struggling Delta Air Lines. Perdue and the GOP leadership declined to add that item to the legislative agenda, however. Exactly five days after the special session was adjourned, Delta filed for bankruptcy.
Save the calf: A legislative study committee is looking at the artwork both inside and outside the capitol and will make recommendations on which paintings and statues should be kept in place -and which ones should be moved to more appropriate state facilities. One thing that won't change, however, is the display of the two-headed calf on the fourth floor of the capitol building. That's still the most popular exhibit for school children visiting the Gold Dome, according to capitol museum director Dorothy Olson.
Welcome aboard: Veteran lobbyist John Bozeman is Sonny Perdue's new director of legislative affairs, replacing Morgan Perry Cook who took maternity leave earlier this year. Bozeman worked for the Georgia Bankers Association before joining the GeorgiaLink public affairs firm. Another Perdue hireling, attorney Spence Pryor, decided to not to show up for the state job and instead accepted an offer to become deputy director of political affairs in the White House.
Looks good on paper: Georgia's touch-screen electronic voting machines, which have been a big hit with voters, could sport a new feature by the time the 2008 elections roll around -an attached printer that provides a paper receipt of one's ballot. Sen. Bill Stephens (R-Canton), a candidate for secretary of state, will introduce legislation that would add a verifiable paper trail to Georgia's voting systems if a 2006 trial proves to be successful.
On the beach: House Speaker Glenn Richardson is headed for a possible court battle with some homeowners on St. Simons Island over Richardson's desire to build a vacation house on a small parcel of the island's East Beach area. Residents don't want the dune field to be disturbed, but Richardson is determined to erect that cottage. The move could be detrimental to any plans Richardson may have to run for statewide office. Quite a few of the St. Simons homeowners are Republicans with big wallets, and they would most likely keep those wallets shut if Richardson came looking for donations in a future race for governor.
Actions have consequences: Rep. Judy Manning (R-Marietta) voted with her GOP colleagues to adopt the state's photo ID requirement for voters. She was also one of the first people to get caught up in the law's provisions. Manning drove her 97-year-old mother to vote in a Cobb County tax referendum in September, but her mother was unable to produce a valid photo ID required for voting. Election officials allowed her mother to vote provisionally and Manning was told to bring her mother's driver's license to the elections office to validate the ballot. "What goes around, comes around," Manning said.
Giving generously: Tom DeLay accumulated a lot of power as the majority leader of the U.S. House; one reason was his political action committee that made sizeable contributions to congressional candidates around the country. Several members of Georgia's delegation benefited from the generosity of DeLay's PAC, including Rep. Phil Gingrey (who got $25,000), Rep. Lynn Westmoreland ($15,000), Rep. Tom Price ($10,000) and Sen. Saxby Chambliss ($10,458). It may be a while before they get any more money from DeLay, who's now been indicted by a Texas grand jury for allegedly conspiring to use corporate money to influence legislative elections.
Hard time: House Majority Leader Jerry Keen (R-St. Simons Island) and other Republicans are backing legislation that would impose much harsher penalties on sex offenders, especially those convicted of molesting underage children. Keen's bill, which is undergoing hearings in committee prior to the session, would triple the prison time for most offenses and make public indecency, which is now a misdemeanor offense, a felony punishable by up to five years in prison. Corrections officials say the bill, which is likely to pass because it will come up for a vote during an election year, will worsen prison overcrowding.