Does the Superintendent Care?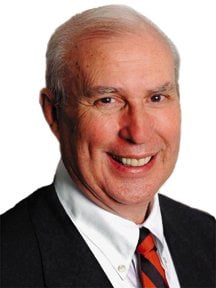 Is Georgia's education system producing substandard students? The answer is no. But the method we use to measure ourselves in this respect indicates that Georgia has fallen back to tie with South Carolina as 50th in the nation in SAT – Scholastic Aptitude Test – scores.
Georgia and other Southern states have been criticized by industries wanting to move plants into the South for having inadequate education systems. Toyota recently chose Canada over South Carolina for this reason.
To compound this poor image, our state leaders have, over the past three years, reduced education funding by more than $750 million. Think how this looks to people outside our state, including companies like Toyota and others that might bring a plant to Georgia. They believe we have a poor education system, and worse, that we don't care.
Georgia Trend has tried over the last few months to convince the legislature to restore $750,000 in cuts to the state's education budget. We have had strong response to our efforts. Here are two interesting comments received over the past few months.
Gov. Sonny Perdue, through his staff, comments: "On the SAT, Georgia has the 9th highest participation rate in the nation, with 73 percent of students taking the exam. Georgia has the highest participation rate in the Southeast, while the average rate in the U.S. is 47 percent. Education funding comprises 54.5 percent of the 2005 budget. This has remained constant over the past 15 years.
"In 2004, Georgia saw a three point increase in the average SAT score, while the national average saw no increase. Since 2002, the average score has risen by seven points in Georgia."
In other measurements, including The Criterion Reference Competency Test and Georgia High School Graduation Test, Perdue's office presents proof that in most categories test scores continue to rise in math, reading, social studies and science.
Harry Gilham of Atlanta comments: "Why is our education system in Georgia designed to assume that every child is going to college? In Europe children are separated … before high school, or soon after, and one segment of the school population is channeled into vocational schools. The next segment is routed to college prep study. It is this college prep segment who is measured as to their quality of learning. It's no wonder ? [European systems] show they have high educational standards as they leave out a large portion of their population in their measurement."
Every year, when SAT rankings are published, our state's image takes a beating because our scores are last in the nation. Yet we are not 50th in the nation on the SAT, which measures a student's aptitude and judges how that individual will perform in college.
We can't be 50th in the country because only 23 states use the SAT as their standard test. The other 27 states use the ACT, which measures a student's achievement: how much the student has actually learned in high school.
Mark Musick, president of the Southern Regional Education Board, conducted a study on how Georgia ranks using a combination of ACT/SAT scores, with all 50 states participating. In this study – comparing apples and apples – Georgia ranks 40th, not 50th.
Why do we give the SAT to so many students (76 percent, vs. 47 percent nationally), many of whom are not planning to go to college? Why don't we do as other states and give this test to the college-bound students, roughly 45 percent, and compare ourselves to other states that measure the same number of students? Maybe the results would be the same; but it would be interesting to see if Georgia would stack up better.
Why don't we have, as Harry Gilham suggests, a vocational high school program? Ohio and many other states do (as do some European countries), separating their students after middle school. They provide an excellent education for those who want to pursue jobs in manufacturing and service industry jobs.
Why don't we give the ACT along with the SAT test? The SAT measures potential. The ACT measures how much a student has learned. I wonder how Georgia's ranking would compare using the ACT, instead of the SAT.
Finally, although Gov. Perdue has responded to Georgia Trend's efforts to restore education funding by inviting us to come to the Capitol and look over different opinions and data – which I appreciate – it is puzzling that we have not heard one comment from State School Superintendent Kathy Cox.
Toyota could be right. Maybe they don't care.
Neely Young is the editor in chief and publisher of Georgia Trend.