Cresent City Connections
Business Casual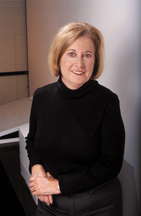 A friend observes that every Southerner has a connection of some kind to New Orleans, and I think he is right. Whether you grew up there, lived there, visited there or just loved knowing that New Orleans existed, it was hard to watch the coverage of Hurricane Katrina and its painful, disastrous aftermath. Reaching for the remote in the comfort of an air-conditioned house with a fully-stocked refrigerator and plentiful supply of clean water seemed an act of callousness.
Following the tragedy brought a sad, protracted feeling of uneasiness that could not be assuaged by anything as easy as writing a check – although I did. (I sent it to the Atlanta Community Food Bank, an organization I have great regard for. It is a member of America's Second Harvest – the Nation's Food Bank Network, which was working with GEMA, the Red Cross and other relief efforts.)
And, truthfully, a lot of my favorite memories of New Orleans are connected to food, which is such an integral part of the city's prevailing sensibility which dictates that even – or maybe especially – everyday activities and events should be enjoyed.
I moved to New Orleans right after I graduated from college and lived there for five years. It was a long way from Decatur, where I grew up and from Athens, where I went to school.
My first impression of the city was that the people there must have invented the good life. I had many occasions to remind myself that we were not in Decatur, Toto. It took me a long time not to be surprised when I saw people in the French Quarter walking around with drinks in their hands. It also came as news to me that people actually drank wine with their meals rather than before or after.
There were a lot of firsts for me in New Orleans: First apartment, first Mardi Gras, first raw oyster.
Hospitality was as natural to New Orleanians as breathing. I'd only been in the city a few weeks when I was invited to the house of a new acquaintance for dinner. "I'm fixing paella," she said. "Oh, that sounds wonderful," I responded.
Actually I had no idea what paella – a wonderful concoction of fresh seafood and rice – was, but I learned in a hurry and cleaned my plate in an embarrassingly short time. The hostess urged a second helping. She was refilling my plate from a big platter in the middle of the table and said, "Here, let me give you another squid tentacle." To which I blurted out ungraciously, "Oh, God, do you mean I've already eaten the first one?"
In Decatur, my mom's tuna casserole with the crushed potato chips on top was about as exotic as it got, foodwise.
I learned, in my first job as a teacher of English to seventh and eighth graders at a Catholic school, that a cash bar was a staple at PTA meetings and that parents who were worried about their children's grades would come to teacher conferences bearing vodka tonics. Some people even bought drinks for the nuns.
I also learned, from some of my teaching colleagues, how to make a pretty good batch of red beans and rice, which remains one of my favorite comfort foods. (The secret is to mash some of the cooked beans through a sieve and mix them in with the unmashed ones just before you spoon the beans over rice.) I never did master the subtleties of crawfish ?touff?e, even though one teacher brought me an actual sample so I would understand what it was supposed taste like.
After a couple of years of teaching school, I found a job on a weekly newspaper called the West Bank Guide, published in Gretna – "over the river" on the West Bank. Whitesides Tavern, near the Jefferson Parish Courthouse, was the favorite lunch spot, with incredible shrimp r?moulade and a smart-mouthed Central Casting waitress named, so help me, Oogie.
I've been back to New Orleans with my husband in recent years, and the city has never lost its appeal. Our ritual New Orleans lunch has become a muffaletta (huge round sandwich layered with cheese and meat and olive salad) from the Central Grocery on Magazine Street that we take up to a bench on the Riverwalk to eat while we watch the river.
That's the meal I most want to have again in New Orleans, the connection I most want to reestablish.
Susan Percy is editor of Georgia Trend.