You Get What You Pay For
Politics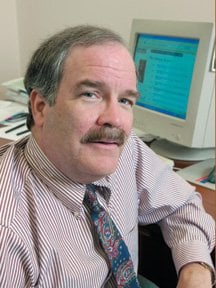 This is the kind of announcement any governor would yearn to make. One of the world's leading auto manufacturers recently disclosed it would build an $800 million factory that would make mini-SUVs and provide well-paying jobs to 1,300 people.
When Toyota made that decision, however, the company turned down financial incentive packages reportedly worth $250 million or more from some Southern U.S. states. Instead, it chose the Canadian city of Woodstock, Ontario, as its plant location.
One of the primary reasons cited for picking Canada over the South was the well-educated workforce available in the Great White North. The province of Ontario taxes and spends at a higher level than we do to educate its citizens.
Press accounts of the Toyota decision noted that car manufacturers who opened plants in states like Mississippi and Alabama were forced to pay huge sums to retrain a workforce that, in some cases, lacked basic reading skills. In Alabama, to cite one embarrassing example, trainers had to use pictorials to teach illiterate workers how to use plant equipment.
But in Ontario, "the level of the workforce in general is so high that the training program you need for people, even for people who have not worked in a Toyota plant before, is minimal compared to what you have to go through in the Southeastern United States," says Gerry Fedchun, president of Canada's Automotive Parts Manufacturers' Association.
Here in Georgia, Gov. Sonny Perdue has signed off on budget cuts that lopped $330 million or more in spending on public schools and for three years in a row has successfully put off further reductions in class sizes.
It's not difficult to understand his actions. Voters in Southern states tend to punish governors who propose raising taxes, even for noble purposes like better schools. Alabama's Bob Riley tried to revamp his state's tax system two years ago to upgrade its woeful schools and prisons, but voters turned him down resoundingly.
It's true, of course, that throwing more money at schools doesn't necessarily result in better performance. The Atlanta school system spends more per pupil than almost any other system in the state, but has little to show for it.
Still, as Georgia Trend's editor in chief and publisher Neely Young has pointed out, our political leaders' reluctance to step up and commit to a bigger investment in education is disheartening and ultimately harmful to this state's future. To those who think we are already spending enough on education, I would point out that Georgia still ranks 49th in average SAT scores and about one-third of our high school students are flunking their end-of-course tests in math and science.
Instead of throwing $250 million worth of tax breaks at a car company in hopes that it will locate here, it might be a wiser use of a state's money to spend it on public schools.
Here's an example closer to home: A few weeks after the announcement that Toyota would locate its auto plant in Canada came the news that Pharmasset, a company that develops new drugs, would move its headquarters from Atlanta to Princeton, N.J. The reason given: New Jersey is home to a thriving life sciences industry that's attractive to the kinds of scientists and researchers that a company like Pharmasset needs.
New Jersey, it's worth remembering, is a "blue" state that levies higher taxes than we do for public education. In Georgia, by contrast, we've cut more millions in education spending and have a Department of Education that proposed removing evolution from the high school science curriculum. Just a coincidence, I'm sure.
This isn't to imply that we have nothing to brag about in the area of new industry. After all, there was the recent announcement by Perdue Farms (no relation to the governor) that it will expand its chicken processing facilities in Houston County and create an estimated 1,000 new jobs.
It's a good thing to have this infusion of new jobs into the Middle Georgia economy, but let's also note that Perdue's chicken plants will pay a wage of about $8.85 an hour. Those are Wal-Mart level wages – barely over $17,000 a year.
Is that the best we can do? As long as we scrimp on education spending, the answer is probably yes. You get what you pay for.
Tom Crawford, editor of the Capitolimpact.com news service, covers politics for Georgia Trend.