Love It or Love It
Business Casual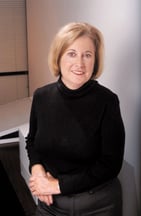 I'm not sure I can name another profession outside of journalism whose practitioners are such accomplished and vocal complainers; nor do I know of another profession whose practitioners so love what they do.
The louder the complaints (the pay, the working conditions, the editors, the weather, the computer system, the parking lot, the coffee), often the more passionate the connection with the process of reporting, writing and editing the news.
If you've ever hung around reporters and editors, you couldn't fail to notice the humor – dark at times, I'll grant you, but sustaining – that pervades all conversations and exchanges. But if you've ever watched a group of good ones, or been lucky enough to work among them, you can't miss the dedication, the caring, the enthusiasm, the passion for getting it right, for going the extra reportorial mile, even though that passion rarely manifests itself in Pollyanna-like demeanor.
A good magazine is a journalistic enterprise, with editorial content that is independent of advertising sales. Stories are written for the readers, not to reward advertisers or punish non-advertisers. Magazines share similarities with newspapers but have their own presence and perspective – and a much different timetable.
Each magazine has its own identity, and each job on the magazine is a blend of highs and lows, excitement and tedium. The thrill of a story that comes out just right. (The kind that sends you running into a colleague's office so you can read the lead out loud – like Jerry Grillo's award-winner on the business of high school football.) The agony of a typo that shows up in a story you've proofread four times. (On my watch, we once spelled "Georgia" wrong in the magazine – in a headline.)
Magazine jobs are made more difficult by the fact that there are some publications out there that like to call themselves magazines but have no semblance of journalistic integrity; they're more like promotional pieces on shiny paper or marketing vehicles with a masthead. Every bad one out there that erases the line between advertising and editorial or simply follows the path of least resistance makes it tougher on those that strive to be good – and then better.
But enough whining. Magazines are my great career love. I've been an editor on the staff of four of them and a regular contributor to two or three more; I've probably written for close to two dozen of them. I've never owned a magazine or even a piece of one; but I've felt a sense of ownership in every one I've worked for.
As we were preparing this 20th anniversary issue of Georgia Trend, I spent a lot of time looking at back issues – more than 200 of them. Since I joined the staff in the summer of 2001, I have read – and edited – every word of every feature story, column and department, some of them many times over. But there were some gaps in my Georgia Trend reading for the previous 16 years that I needed to fill – partly to understand the magazine's history and partly as preparation for talking to some of the people who have owned, published or otherwise shaped the magazine.
In the space of a few weeks I interviewed Gene Patterson, Otis White, Millard Grimes and Virgil Williams, (see story on page 44) all very different individuals but united by their love for the magazine. Both Grimes and Williams said unabashedly that they regretted selling Georgia Trend. Grimes, in fact, sold it to Williams, then bought it back the next year and ran it for several years before he sold it to Neely Young.
Eugene Patterson, the Pulitzer Prize-winning former editor of The Atlanta Constitution, was a hero before he ever went to the St. Petersburg Times and founded Georgia Trend. He spoke of the need for a statewide business publication that he believed could help Georgia free itself from the crippling effects of racial injustice and construct a better society.
"Business journalism was at the center of what needed to happen in Georgia and the South, then and now," Patterson said. "The economy of course depended on business in a free market-directed society, and so business journalism became what political journalism once was, it became the constructive force as to what we were trying to build. So it was then, and still is, in my opinion."
I should have proofed that "Georgia" headline a fifth time and caught the spelling
Susan Percy is editor of Georgia Trend.