The Start Of Something Big?
Politics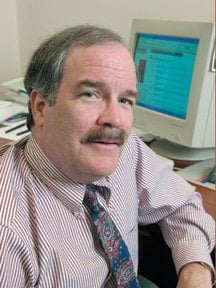 On a warm summer night, on the grounds of an historic farmhouse north of Atlanta's city limits, the crowd of neatly dressed suburban couples cheered enthusiastically as the results came in.
One after another, reports from local precincts confirmed that each had voted 90 percent or more to pass the issue that had been on the referendum ballot that day.
It was official: Sandy Springs, population about 85,000, would become Georgia's newest and seventh-largest city as of Dec. 1. This was an emotional moment for the civic leaders and community activists who had worked more than 30 years, in some cases, to achieve cityhood for Sandy Springs. They savored the attainment of a goal that had eluded them for a long time.
As great as the feeling of accomplishment was for local residents, the incorporation of Sandy Springs will have a much greater impact on Fulton County and perhaps on the state of Georgia. And that could be a very good thing.
Fulton County, in terms of governance, is about to undergo its most radical changes since the early 1930s when Milton and Campbell counties gave up the ghost and merged with what was then a much smaller Fulton. With the success of the Sandy Springs movement, Georgia's most populous county will now see a wave of incorporations.
There's already a bill before the General Assembly to create a city of Milton that encompasses the northern tip of Fulton. A similar bill will be dropped in January to establish a city of John's Creek taking in the remainder of unincorporated North Fulton. Within the next five years or so, unincorporated Fulton south of the airport could become a city as well.
"What you're going to see is those areas left in unincorporated Fulton are going to become cities, either by annexation or by becoming an incorporated municipality," said state Rep. Wendell Willard, one of the legislators who helped bring about the new city of Sandy Springs. "There will not be left in Fulton County an unincorporated area, I would say, by the end of the decade."
If that happens, every square foot of Fulton will be part of a city that can provide the government services citizens expect: police, fire, zoning, parks and recreation.
"That requires us to ask the question, what then should county government be?" says Karen Handel, current chairman of the Fulton County Commission. "The citizens have decided the cities will provide most of the services. That leaves the county to provide the courts and jail, and that's about it."
Once these incorporations take place, there will no longer be a need for the Fulton County Commission in its current incarnation — surely one of the most dysfunctional, maladroit governing bodies ever to plague the taxpayers. It certainly makes more sense for the different areas of Fulton to organize and govern themselves as they see fit.
Now that Fulton County is moving toward a more sensible governing structure, is it too much to hope that other areas of Georgia will take a similar common-sense approach to local government?
I'm referring to the long-standing need to consolidate Georgia's counties, of which there are way too many (159, to be exact). There are numerous counties in rural areas with populations barely topping 2,000 or 3,000. It isn't a wise use of limited resources to pay for the duplication of government offices such as sheriff, county commissioner, probate judge and school superintendent. If some of those counties would merge, extra tax dollars would be available to improve local schools and upgrade water systems — actions that just might bring in more economic development and jobs.
The reason these mergers don't happen is county sheriffs and other local officials won't want to lose their tax-paid positions, and they can be counted on to oppose any efforts to merge any counties. That's a steep political barrier to overcome.
What little progress has been made toward more efficient models of government has been in those areas where cities and counties have consolidated: Athens-Clarke, Columbus-Muscogee, Augusta-Richmond.
It may be too unrealistic to dream that Georgia's counties will one day be reorganized into efficient governing units.
But then, for a long time it was unrealistic to dream of a city of Sandy Springs.
Tom Crawford, editor of the Capitolimpact.com news service, covers politics for Georgia Trend.