Book Sense
Business Casual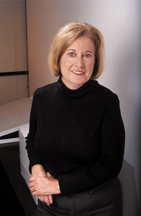 One of the best high school classroom memories I have is senior English and the wonderful woman who was our teacher.
She was a nun — soft-spoken, kind, encouraging, patient with the class of 17- and 18-year-olds she met daily in the next-to-last period of the afternoon (always a tough time slot) and determined to communicate her love of reading and literature.
Of course, our reading list was chock full of certifiably worthwhile books like Great Expectations and Vanity Fair: wonderful books, but, truthfully, books I regarded as work, not pleasure. I was already an avid reader, but for me books were divided into two classes: books you had to read and books you wanted to read. Reading for pleasure was what you did after you finished The House of the Seven Gables.
But our teacher encouraged us to read beyond the curriculum, to find books that spoke to us. With her encouragement, many of us had found J.D. Salinger's The Catcher in the Rye and were reading it on our own. She was delighted and devoted some class time to discussing it.
One girl in the class raised her hand and voiced an objection: some of the language was profane, inappropriate. How could our teacher condone that language, that book?
Sister took the young woman's objection seriously, but was obviously distressed. Of course, she didn't suggest that we use such language. But she wanted us to understand why the author had chosen to use it to say what he wanted and needed to say. Above all, she said, she could not have us closing our minds to good literature. That would be far worse than any "bad" language we might read.
The next day she brought her own copy of the novel to class and began reading aloud some favorite passages from the book. She stumbled a bit over some of the language — and was clearly uncomfortable, once looking up from the book to say, "You understand I don't use these words myself." But she kept on, determined to force open a window, to help us "get" literature.
The Catcher in the Rye remains on my list of all-time favorite books. I've re-read it since high school, but not in many years — I'd be disappointed if it didn't measure up to my recollection. That was the book that helped me understand literature could be both worthwhile and enjoyable — a standard I still believe books should meet. It helped me appreciate and learn to love many of those classics I once regarded as work.
Unfortunately, The Catcher in the Rye is a staple on some other lists, too. The American Booksellers Foundation for Free Expression list of books banned and challenged for 2004-05 includes the Salinger classic — along with Dante's Inferno, Maya Angelou's I Know Why the Caged Bird Sings, the Harry Potter books, Kate Chopin's The Awakening, Pat Conroy's The Lords of Discipline, Barbara Kingsolver's The Bean Trees, Toni Morrison's Beloved and Harper Lee's To Kill A Mockingbird.
There are well-organized and well-orchestrated challenges to books on schools' reading lists, to be sure — backed by well-funded groups pushing a religious or political agenda. But there are many more individual challenges. A parent somewhere flips through a child's assigned book, finds an "objectionable" word or topic or character and goes ballistic.
Unfortunately, such folks rarely go ballistic in private or seek a private resolution — like quietly voicing their concerns to the teacher, perhaps asking if their children might read an alternate book. Instead, they too often prefer to take their complaints to the school principal or the school board and attempt to get the book taken off the reading list or pulled from the school library shelves altogether.
It always astonishes me that one individual with an axe to grind can capture sufficient attention to override the judgment of the professionals whose job it is to teach literature.
In April, CBS and others reported, a state legislator in Alabama introduced a bill that would have prohibited public school libraries from purchasing new copies of plays or books by gay authors or about gay characters. (So long to works by Tennessee Williams and Truman Capote. Farewell to The Color Purple.) Apparently the lawmaker even wanted to ban some Shakespearean works, but gave up on that. Happily, the measure died without a vote because, according to CBS, there were not enough state legislators present when it came up for a vote.
Susan Percy is editor of Georgia Trend.