Students Versus Prisoners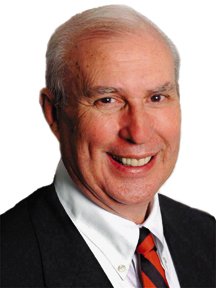 Due to economic conditions of the past few years, the State of Georgia has reduced its contribution to education by some $751 million – $378 million from higher education and $373 million from K-12. Yet education is the last place that cuts should be made.
We want to start a movement among our state leaders called "Restore Education Funding." It's a battle cry to convince our legislature, governor and other state officials to make education the number one item on the agenda for the 2006 legislative session. It's a battle cry that cuts across party lines. It matters not if you are Republican or Democrat.
This can be accomplished with a small tax increase – a 1 percent sales tax increase, coupled with a formula rollback in personal income taxes. (Look for more on this in the coming months.) The state's economy is coming back strong. Projections have sales tax collections increasing next year. Changes resulting from recommendations of The Commission for a New Georgia could provide the balance. After using some of the increase to replace reserves, dollars should be available.
Georgia's public higher education system is known as one of the best in the Southeast. Education is free, if a student maintains a B average. This is one reason Georgia remains among the fastest growing states in the union. More than 140,000 people moved to our state just last year.
In addition to such highly regarded public institutions as Georgia Tech, the University of Georgia, Georgia State University and the Medical College of Georgia, we have excellent smaller schools, including the University of West Georgia in Carrollton – whose debate team recently beat Dartmouth, Northwestern and Harvard in the 2005 UC-Berkeley Debate Tournament.
Georgia is also home to some of the nation's best high schools. Cobb County's Walton High School has been recognized nationally. Gwinnett County's Alvin Wilbanks was named the best school superintendent in the nation for 2004.
We are not 49th in the nation in SAT scoring, as has been reported. Mark Musick, president of the Southern Regional Education Board, pointed out last year that only 23 states use the SAT as their standard tests; most use the ACT test.
Given all the plant closings in our state over the past several years, why would we apply deep cuts to the very asset that helps retrain laid-off workers and give them skills to get new jobs? Why pay all the additional unemployment wages, when education is the answer?
Our prison population has grown by leaps and bounds. Most inmates do not have a high school education. When they get out of prison they have no job skills, so tend to go right back in for another prison term. The cost to house these inmates is staggering. In 1980 there were roughly 12,000 beds in the state prison system, with an annual budget of $78 million. By 2001, there were some 44,000 beds and an $893 million budget. There are predictions that next year we will have 57,000 inmates at a cost of close to $940 million – closing in on $1 billion.
Court of Appeals Judge Herbert E. Phillips recently said, "We must be doing something wrong. There ought not to be that many people in prisons." One wag calculated that the state could put every prisoner in the Ritz-Carlton Hotel, for what it costs the state to house, feed and provide medical care. Yet as prison costs are rising, we have cut education, the answer to keeping people out of prison.
The University of West Georgia's excellent president Beheruz Sethna points to a recent study showing that those without a high school education are more likely to be incarcerated or to live far below the poverty level. Net worth increases by 242 percent with a high school diploma, and an additional 242 percent with a college degree.
Cutting $750 million in education funding and increasing the cost to taxpayers for unemployment payments and housing prisoners doesn't add up.
Educational programs all across the state are suffering because of the cuts. It's time to restore this revenue. Georgia Trend plans to make this a campaign over the coming months. We will be interviewing prominent educators and legislators and writing stories to help move education front and center for the 2006 legislative session. We invite you to join this great cause.
Neely Young is the editor in chief and publisher of Georgia Trend.