Open For Business
Politics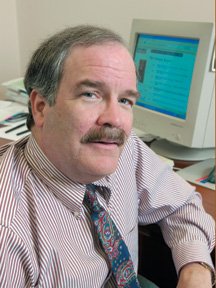 Sen. Steve Thompson was agitated on that morning in early March when he preached against legislation giving a sizeable tax break to Georgia's major corporations.
"Ladies and gentlemen, let me tell you something," the Cobb County Democrat said. "For two or three years now, I've watched as insurance companies have come in this capitol and wanted to take away the very coverages that we provided for people, like screenings.
"I've watched the bankers, of which I'm one, come back after we passed the toughest predatory lending bill in the nation, come back and take away flipping, which means you can quite frankly put someone in a higher interest rate.
"I've watched mega-corporations, one after one after one, come in this capitol and get their way almost without question. I'm getting to the point where every evening when I go, I turn around and check the gold on the dome to make sure it's still there."
It was a rousing speech, but it was completely irrelevant to what happened to the legislation. About an hour after Thompson denounced this corporate tax break, the Republican-controlled Senate adopted the bill by a 43-10 margin. The bill was one of the first to be signed by Gov. Sonny Perdue after the session ended.
That scene could serve as a microcosm for the entire General Assembly session, the first in more than 130 years to feature Republican majorities in the House and Senate as well as a Republican governor. GOP lawmakers gave doctors, hospital administrators, insurance executives and corporate CEOs everything they could ask for, and more, while the once-powerful Democrats raised objections that were quickly dismissed or ignored.
Conventional wisdom going into the session held that conservative Republicans would adopt a passel of pent-up legislation on social issues involving abortion, gays and immigrants that had been held in committee by Democrats.
There was some of that, to be sure, but the far greater portion of Republican energy was expended on bills bestowing tax gifts upon the state's business community. Besides the billion-dollar tax break described above, the legislature approved a tax exemption on the jet fuel purchased by Delta Air Lines, a jobs tax credit for state-based businesses, an increased capital investment write off for small businesses, a tax break for contractors working on government construction projects, and another tax break for production companies that shoot movies in Georgia.
Lawmakers passed and Perdue immediately signed a far-reaching tort bill that will make it more difficult for victims of medical malpractice to sue their doctor or hospital for damages. They adopted another bill pushed by business lobbyists – and signed by the governor – that will make it easier for corporations to avoid class-action lawsuits.
Amidst all this largesse for Georgia's business leaders, there were a couple of pro-consumer bills introduced by Democrats to limit interest rates charged on car title loans to 60 percent. Neither bill even made it out of committee.
There was nothing unusual about this, because even under Democratic control the General Assembly was always generous to business interests. During the 15 years leading up to the 2005 session, the legislature approved a series of business and individual tax breaks totaling an estimated $2 billion a year. The Republicans just opened the doors to the state treasury a little wider.
The new Republican majority also helped Gov. Sonny Perdue continue his ongoing drive to erase the legacy of his predecessor, Roy Barnes, and remake state government in the image of a modern-day corporation. Class size reductions in the education reform law? Put on ice for another two years at Perdue's urging. The Greenspace Commission? Eliminated under a bill introduced for Perdue. The Department of Motor Vehicle Safety? Abolished and split up among several other agencies, even though some of Perdue's own department heads warned against it. These policy initiatives got their start during the Barnes administration.
And it's about time, say GOP leaders, who contend that state government will now operate more efficiently and Georgia corporations will be motivated to invest more money to create more new jobs.
"This means good business for Georgia," Perdue said after signing the bill that will save Coca-Cola and its corporate brethren an estimated $1 billion in state taxes over the next decade. "We want you to grow your business and provide jobs for our citizens, and we believe it will have that impact."
"Gov. Perdue's Commission for a New Georgia is beginning to pay dividends with private sector management techniques being applied to the operation of state government," said Senate President Pro Tem Eric Johnson (R-Savannah). "This year, we implemented consolidated purchasing, reformed real estate and fleet management, and created the State Accounting Office. These reforms are expected to save $200 million by 2009."
One of the more interesting aspects of the change from Democratic to Republican leadership has been the role reversal undertaken by the two parties.
When the GOP was on the outside, Republican lawmakers criticized Democrats for selling large numbers of bonds and running up the state debt to pay for schools, highways and other construction projects. As Perdue said during his campaign against Barnes, "We ate our seed corn; we spent everything we took in and borrowed even more. Our children and grandchildren will be paying for those debts."
Each of the last two budgets proposed by Perdue, however, has included bond packages totaling nearly $1 billion. Georgia's total debt is approaching $10 billion in principal and interest, an all-time high. The amount of debt as a percentage of the state's yearly revenues has increased by 23 percent during Perdue's administration.
Democrats are now the ones raising warnings about the consequences of amassing that amount of bonded indebtedness. "That is a dangerous, dangerous thing," said Sen. George Hooks (D-Americus), former chair of the Senate Appropriations Committee. "It can get us in tremendous trouble. We are approaching the highest amount of debt and lowest level of reserves we have ever had in Georgia."
Those dangers are largely exaggerated, Republicans respond – it's more important to borrow now while interest rates are low to finance construction projects that can perk up the state's economy.
"If ever there's a time you need to borrow, it's when the revenues are not there," said Sen. Tommie Williams (R-Lyons), one of the Senate's budget negotiators. "We're making good progress as we come out of the recession."
The new GOP majority was successful in implementing its pro-business agenda in great part because the leadership imposed a tight control over the flow of legislation that even former Speaker Tom Murphy would have envied.
House Speaker Glenn Richardson (R-Hiram) appointed three House members as "hawks," empowering them to swoop in on committee meetings and vote the speaker's wishes on important legislation. Richardson and Rules Committee Chairman Earl Ehrhart (R-Powder Springs) limited debate, preventing Democrats and Republicans alike from offering amendments on many of the major bills, a strategy also followed by Senate Republican leaders.
"There's no question they've put a cloud over the House after saying for so many years how open they'd make it when they were in control," remarked House Minority Leader DuBose Porter (D-Dublin). "It's just as bad for your rank-and-file Republicans as it is for the minority party— . That's the radical, right-wing paranoia of Republicans in Georgia."
Richardson disagreed: "I could call down to a chairman and tell him, 'Don't call up a bill,' and we wouldn't need a hawk at all," he said. "And nobody would ever know it happened – as has been done for 130 years. It's been done in a real behind-the-scenes manner in the past. I'm trying to put it out there in the open."
This disciplined control could be seen in the adoption of the first measure to make it through both houses, SB 3, the tort reform bill. Republicans selected it as a symbol that a new party was now in charge.
SB 3 was first sent to a committee chaired by Sen. Preston Smith (R-Rome), an attorney who has represented hospitals hit by malpractice lawsuits. Smith did not allow Democrats to amend the bill in committee; the measure was engrossed when it came up for a vote on the Senate floor, which meant no amendments could be offered there either. "There was a feeling among the caucus leadership that trial lawyers needed to be punished, and Preston became that instrument of punishment," a Republican lawmaker observed.
SB 3 was quickly adopted by Senate Republicans and sent to the House, where Richardson bypassed the Judiciary Committee and sent the measure instead to a special committee. Several amendments proposed by Judiciary Committee Chairman Wendell Willard, one of the most knowledgeable lawyers in the House and a Republican as well, were killed by the leadership. SB 3 was adopted by the House and signed into law within two days of final passage.
How much of the hastily drafted bill will survive is another question. Before the General Assembly had even adjourned for the year, a DeKalb County judge had already struck down one of the venue provisions as unconstitutional. Other aspects will be legally challenged as well, but the bill remains as an illustration of how unstoppable the Republican train was once it started rolling.
"People around this state were wondering if Republicans could pull it off," Richardson said. "And we did."
Tom Crawford, editor of the Capitolimpact.com news service, covers politics for Georgia Trend.