Radical Thoughts
Politics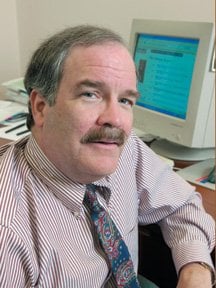 One of the primary goals of Gov. Sonny Perdue and his Republican colleagues is to bring new businesses that will generate more jobs into Georgia. That's an objective most Democrats would readily agree with. As the old saying goes, without jobs the state doesn't work.
When it comes to attracting new business, our political leaders have a strange way of pursuing their goals. Business executives looking to other states as a location for their factories or corporate headquarters typically give a lot of weight to quality-of-life factors. Some of the decisions emanating from the Golden Dome, however, do very little to enhance that quality of life.
For example, business leaders typically look for a strong public education system, which is a good indicator that a state can provide them with a well-trained workforce. Unfortunately, Georgia ranks 49th in SAT scores, and the response from the governor and the legislature has been to cut $500 million in education funding over the past three years. Local schools have also been allowed to ignore state mandates for smaller class sizes.
Obviously, we're not so hot in the area of education. What about the state's natural beauty and the quality of its air and water? A law was enacted last year that makes it easier for developers to grade land and chop down trees along Georgia's waterways. A bill proceeding through the legislature this year would prohibit court suits to keep animal rendering plants from being located in your community. Another bill would make it financially unfeasible for local governments to enforce zoning laws and environmental regulations.
Forget about our environment. Can we possibly sell industrial prospects on the quality of our transportation infrastructure? Hartsfield-Jackson Airport is certainly an asset as a leading hub of air transportation, but once you leave the airport terminal you have to drive on highways that are choked with bumper-to-bumper traffic or ride MARTA trains that are falling apart. If you locate your business anywhere inside Metro Atlanta, you've doomed most of your employees to a long and frustrating commute to work.
It's difficult to unclog those highways because our political leadership won't consider an increase in one of the nation's lowest motor fuel taxes to finance new construction. They also have rejected all entreaties to convert MARTA to a regional transit authority that might get some of those cars off the highways. Their alternative, instead, is to let private contractors build toll roads that might make it possible to get to your destination more quickly — so long as you're willing to pay $5 for a 20-mile drive.
With these quality-of-life indicators on a downhill slope, what other strategy are we using to persuade businesses to move their operations to Georgia? In so many words, we bribe them.
Under the leadership of Roy Barnes and then Sonny Perdue, the state basically gave away the store to try to get DaimlerChrysler to locate an auto assembly plant in Chatham County. More than $60 million was spent to prepare an industrial site near Savannah, and a package of economic incentives worth an estimated $200 million was promised to the German-American automaker. DaimlerChrysler ultimately walked away from the deal, leaving the state in possession of a very expensive tract of open land.
That sort of deal, with variations, is typically offered to other businesses economic development officials hope to recruit. Sometimes it works; often it doesn't.
Here's a radical thought: Instead of throwing money at businesses, maybe we should use those resources to develop a state and a workforce that are more attractive to potential new industry.
What if the $60 million we spent on that 1,500-acre tract in Pooler had been used instead to enhance the natural beauty of the Georgia coast?
What if the $200 million in DaimlerChrysler incentives had been used instead to upgrade our schools so they can produce smarter, more adept workers?
What if the hundreds of millions of dollars given away in the form of tax loopholes over the past decade had been used instead to build good roadways and operate a regional transit system?
In other words, what if we spent our money to make Georgia a better place for everyone to live and work, rather than to line the pockets of corporate executives? That's a radical thought, indeed.
Tom Crawford, editor of the Capitolimpact.com news service, covers politics for Georgia Trend.