Trendsetter – Cities Of Excellence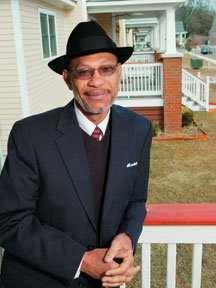 For the sixth year, Georgia Trend partners with the Georgia Municipal Association to honor some of the state's outstanding cities. This year we celebrate six that have distinguished themselves in the area of public safety and in community and economic development.
The winners are Savannah, Marietta, Suwanee, Morrow and Braselton, with a judges' commendation awarded to Elberton.
In previous years, Georgia Trend and the municipal association have honored cities for overall excellence. This year's competition established separate categories for large cities (those with populations of more than 25,000), medium-sized cities (populations between 2,000 and 25,000) and small cities (populations less than 2,000) and focused on achievements in the two specific areas of public safety and community and economic development. Future competitions will focus on other areas of importance to Georgia's municipalities.
Here's how the competition worked: Cities submitted their entries to the Georgia Municipal Association, which assembled a panel of judges to evaluate entries and hear presentations from representatives of the finalist cities and to make final selections.
In the large-city category, Savannah's reclamation of Cuyler-Brownsville, an historic African-American neighborhood, won for Community and Economic Development; and Marietta's innovative use of technology to help police share crime data, for Public Safety.
In the medium-sized category, Suwanee's successful drive to create new greenspace and park land netted that city the award for Community and Economic Development, while Morrow's investment in new technology to improve police efficiency got the nod for Public Safety.
In the small-city category, Braselton's wastewater recycling program took the honors for Community and Economic Development.
The judges accorded a commendation to Elberton for a project that brought high-speed Internet service to town. Awards will be presented at a special luncheon later this month.
— The Editors
Reclaiming A Neighborhood
Cuyler-Brownsville makes a comeback
In recent years, Savannah has made a handsome living off its neighborhoods. Residential districts in this coastal city feature shady squares surrounded by moss-draped oaks, cozy shops and historic homes — mainstays of the tourism and convention industries that thrive here year round and generate more than $5 billion in annual income.
Historic preservation in Savannah is not led by dilettantes with a quaint affection for the past, but by hard-nosed businesspeople who see dollars in protecting their colonial, federalist, antebellum and Victorian architecture.
"People come to Savannah to immerse themselves in our architecture and history," says Anthony Schopp, president of the Savannah Area Convention and Visitors Bureau. Indeed, tourists strolling through the city's well-known squares have left a trail of money over the years. But that hasn't been the case for neighborhoods such as Cuyler-Brownsville, a primarily African-American community that, until recently, had not benefited from preservation and revitalization efforts.
Although the district had the requisite architecture and history, it was no tourist attraction. "It was a neighborhood of dilapidated buildings, a neighborhood of the elderly, a black neighborhood," says Aaron Fox, a 10-year Cuyler-Brownsville resident who figures prominently in its renewal.
Today the area has improved greatly, thanks to heavy government investment in a revitalization program demanded by its residents. The work began in 1997, during the tenure of former Mayor Floyd Adams, when the Savannah City Council adopted an Urban Redevelopment Plan (URP) — a blueprint for reclamation. In quick succession, local, state and federal funds arrived, and sparkling restoration work transformed buildings and charged the atmosphere. Private investment followed and to date nearly $30 million has poured into the effort.
Since 2000, and the birth of the Cuyler-Brownsville Urban Re-development Plan, the city of Savannah has used $4.2 million of its funds to leverage $18 million in private investment to develop, repair and restore more than 100 housing units.
Otis Johnson, Savannah's newly-elected mayor, has kept an eye on Cuyler-Brownsville throughout his 62 years as a Savannah resident. Johnson, who's been involved in community projects since his youth, watched the neighborhood's complete cycle. "I saw it deteriorate from a middle income and diverse neighborhood into a drug-infested, crime-ridden neighborhood, and now it's come back," he says. "We don't want to ever again have the old public housing neighborhoods; we want the socioeconomic mix because that mix is what makes the positive difference in the nature of a neighborhood and we have it here in Cuyler-Brownsville."
For Fox, the application of a lot of money and a little paint changed the quality of life here and opened the doors to opportunity. "?Some of these homes are very fine old homes, landmarks from the time when this neighborhood was filled with black lawyers, doctors, businessmen and teachers. These were prominent people and this was a prominent neighborhood. It was down, but it's coming back now."
Cuyler-Brownsville's declining property values and proximity to Savannah's Landmark Historic District had developers circling like hungry sharks. A familiar prospect seemed to await the area: gentrification. But residents and city leaders alike wanted to reestablish the neighborhood's role in Savannah's diverse social structure.
"Had the city and neighborhood residents and stakeholders not developed a plan to address the Cuyler-Brownsville decline, the neighborhood very well could have become one of the next older Savannah neighborhoods to experience private investment by savvy investors at the expense of long-time residents and the neighborhood's African-American history," says Assistant City Manager Israel Small.
During the district's period of decline, two buildings came to symbolize the loss of assets and ebbing history. Charity Hospital was the city's first designed and built to serve the black community. Opened in 1896 as the McKane Hospital for Women and Children, Charity served patients until 1964. The building saw a variety of uses until it was gutted by fire in the early '90s.
Thanks to neighborhood activists and the arrival of funding over the past five years, Charity Hospital has been reborn as part of Heritage Place Apartments, an 88-unit complex offering attractive, affordable family housing. Joining Charity in its new life is the former Florence Street School, a 75-year-old building that served as an elementary school from 1929 until 1987.
Just a few blocks from Heritage Place, on 32nd Street in the heart of Cuyler-Brownsville, 18-year residents Collis and Adrian Brown say they now enjoy sitting on their porch in the summer twilight and visiting with neighbors strolling by — a luxury that was not always available.
"[The neighborhood] was raggedy with rundown houses, alcohol, drugs, guns, fighting and strangers going in and out of abandoned houses," says Adrian Brown, who has found improvements in her home coincide with improvements in life. "They painted our house and made improvements on the front porch," says Collis Brown. "It's beautiful now and worthy to live in. We feel a whole lot safer."
The experience changed Fox's life, too. He went from being a local resident and a leader of the revitalization process, to being a bona fide developer. As a minority contractor, he was building small public housing homes for the city of Savannah, hoping to find a greater role in residential projects. He got his shot with Cuyler-Brownsville.
"The revitalization project gave guys like me a chance to show what we can do," says Fox, who estimates he has presided over the construction or restoration of 30 houses in the last four years. "Without it, I don't think I could have become a developer."
The success of the Cuyler-Brownsville rehabilitation project has generated enthusiasm — and money — for similar projects in other parts of the city. "We have two other neighborhoods across town that we are working into the budget for 2005," Mayor Johnson says. "It was a lack of public policy that allowed our neighborhoods to deteriorate and we're just not going to let that happen again. Our goal is a simple one: to make sure there are no more dilapidated neighborhoods in Savannah, and every day we're stepping closer to reaching that goal."
Sharing Crime Data
A new search engine empowers law enforcement officers
Gene Estensen is no stranger to the law enforcement community. For years the Marietta police have known of his activities. FBI Director Robert S. Mueller even mentioned him in a speech to the International Association of Chiefs of Police.
As director of Marietta's Management Information Systems, Estensen has been establishing that city as a national leader in the use of computer data to enhance law enforcement's ability to catch the bad guys. So it was no surprise when, earlier this year, he was selected by the FBI to chair the Connectivity/Data Sets Working Group, a body designed to enhance the FBI's ability to catch criminals and prevent or prosecute terrorist attacks.
"We've used the police department as a place where we roll out technology," Estensen says. Already widely known for its M-STAR and MOST crime data-sharing programs, Marietta had achieved an enviable record of reducing crime and cutting costs in criminal investigations; and communities nationwide were showing interest in its programs. Local police and technology experts were eager to share what they could but aside from personal experience there wasn't much to impart; crime-stoppers need hard information to help link the criminals to their crimes.
Estensen began looking for ways Marietta's law enforcement community could more readily share information from crimes and investigations with other police departments. "We had all this data in the mainframe but other departments couldn't access it," he says. "So we developed a text-based search engine."
The Google-like search engine Estensen built keys off significant data gathered at crime scenes to help track down local suspects. If, for instance, an assault victim described an unusual scar on the attacker's cheek, police on the scene could enter "scar on cheek " into their laptops to see if there was such an identifying mark on any suspects in previously reported crimes. If a match is found, police have an immediate suspect in the crime at hand.
"This technology does a number of things for law enforcement and citizens," says Marietta City Manager Bill Bruton. "It empowers the police officer, and anytime a person feels empowered, they feel better about their job."
Bruton adds that speeding up the process of criminal investigation is a boon for all citizens. Before this technology became available, he notes, information from investigations could change hands four or five times before being filed. Such written data was even more difficult to get to, and often relied on an investigating detective's memory to stir his interest.
"But what used to take weeks can now be reduced to hours," Bruton says. By equipping Marietta police with computers to enter crime data in real time as it is taken from a victim, and then looking for connections to previous crimes, beat cops are getting a taste of what it takes to be a detective — a career goal of many police officers. "Police are no longer in traditional roles," Bruton says. "We have ended the segregation of responsibility." Ending, too, is the long, expensive, multi-layered investigative process that often follows a crime.
The new technology helped reduce crime in Marietta by 22 percent over a three-year period ending last year. The same technology could have helped police departments elsewhere nab some of today's highly mobile criminals if only they had access to Marietta's computer files, Estensen says. Problem is, computers in police departments across Georgia and in every other state have trouble communicating with one another. "The trouble is in the language of data sharing," Estensen says. So he began work developing a text-based data bank that could be accessed as easily as the one that helps the Google user.
In 2003, when Estensen discussed his work before law enforcement officers at a seminar in Atlanta entitled Improving Crime Data; an FBI technology expert expressed interest in his work. The FBI, along with other agencies, was spurred by criticisms surrounding the failure of the intelligence and law enforcement communities to share information prior to and after the 9/11 terrorists attacks; any means for improving such cooperation was bound to attract attention from the Justice Department.
As a result of ongoing work between Marietta and the FBI, the city is now one of only three communities in the nation participating in the N-DEx (National Data Exchange) program, an FBI initiative. N-DEx has a mission to "?enhance interconnectivity of criminal justice databases and is charged with designing and implementing the next generation information sharing system for law enforcement agencies throughout America."
Estensen's shared technology work is expanding and now includes something called the Global Justice XML Data Dictionary (GJXDD) that was developed at Georgia Tech, where it is now housed. GJXDD will hold crime-related common language used to describe evidence obtained in investigations. That bad guy with a scar will soon be exposed to the prying eyes of law enforcement agencies nationwide. "It is so unique for a city like Marietta to come up with a computer model like this," says Bruton. "It is of great benefit to law enforcement in Marietta, but its benefits radiate to all corners of America and is of equal benefit to all the citizens of the United States. And that is very rare."
The policing technology that is changing law enforcement nationally all began at Marietta City Hall as a money-saving effort. "We wanted to be more efficient," Bruton says.
"This is certainly a dream come true for me," Estensen says. "After a year, to see the system in place and the governance in place, it's very rewarding."
Open Spaces
Embracing parks and greenspace for a growing city
As the end of the last century approached, residents of Suwanee must have felt they were about to be washed away by the flood of new arrivals to their community.
From 1990 to 2000, the little Gwinnett County town grew 262 percent to a population of 8,700. In the wake of that growth, the landscape changed and open space was filled with new homes, retail stores and office buildings.
Suwanee, it seemed, was going the way of its home county, one that had sunk to the bottom 10 in Georgia's ranking of forests as a percentage of total land. The shade of trees was being replaced by the shadows of buildings. Then, in 2001, Suwanee residents voted to stem the tide of growth — or at least steer it away from their shrinking open lands. That year, voters — by a 58 percent to 42 percent margin — directed their leaders to invest $17.7 million from a bond referendum into the purchase of undeveloped property for use as parks and greenspaces. It was a watershed event.
"First of all, the voter turnout was three times the biggest we had had," says Suwanee City Manager Hardin Watkins. "But people were seeing trees cut down for new homes, and strip centers were going up, too. And at the polls, they said, 'We want a different future.'"
To buy that future, and the open spaces that would ensure it, voters had to approve a 140 percent increase in property taxes. Residents had two reasons to do so: First, they were already paying one of the lowest property tax rates in the Metro Atlanta area and, at a series of town hall meetings long before the vote, they had told their leaders they were willing to pay more to get what they wanted. And what they wanted was more open space.
In 1999, Suwanee leaders began conducting a series of hearings and planning sessions, in part to conform with a legislative mandate requiring cities to assess the present and future delivery of services. That process gave birth to the city's Recreation and Open Space Needs Assessment and the Old Town Master Plan, two studies that now figure prominently in the community's future. It was at the Open Space Needs Assessment hearings that citizens told city leaders they wanted a big tax increase and they wanted it now.
"We were in a meeting on open space and we were looking at ways to raise the money; and we were pressed for time because of the rapid growth," says Suwanee Mayor Nick Masino. "We thought we could look for grants and other avenues but the citizens began to raise their hands and stand up. They said there was no time for that. Then one of them said, 'I'll give up two pizzas a month to buy open spaces,' and the rest agreed and that was it. We voted to raise taxes 140 percent and you know what, when I ran the next time after that I was unopposed."
With their vote, Suwanee's citizens told its leaders they wanted a place to picnic, throw Frisbees and attend concerts, but they are getting more. Since that 2001 bond vote, the city has acquired 235 acres of open space and developed parks and gathering sites. Meanwhile, the Old Town Master Plan, a study begun in 2002, is moving Suwanee back to more peaceful times.
"We are as close to a 19th-century village as we can get with I-85 running through town," Masino says. "All of our plans call for getting out of the automobile. Nobody will say, 'Spending time in an automobile improves my quality of life.'"
Suwanee's new Town Center, a part of the master plan, is a 23-acre flashback to the downtowns of yore, centered on a 10-acre park with an amphitheater featuring 1,000 terraced seats. Careful planning has attracted private investment in the shops, offices and residences going up around the park.
Last October, ground was broken on Town Center's first building, a 42,000-square-foot, three-story building that will house shops and restaurants on the first floor, with offices on the second and third floors. The project is a product of Main Street Corners, LLC. Investors at Madison Retail, LLC, including Post Properties founder John Williams, have launched plans to construct a 31,200-square-foot building to house stores, restaurants, townhomes and apartments. Renderings of the two projects show facades reflecting classic late-19th-century small-town architecture in keeping with the city's "new old look." With its carefully planned future, Suwanee is seeing a residential and commercial boom built on the oldest means of transportation — walking.
When a traditional planned residential neighborhood, Shadowbrook at Town Center, opened its sales office last October, homebuyers camped out overnight and stood in line the next day for a shot at the $200,000 three- and four-bedroom homes and $170,000 townhomes. The moment drew a satisfied laugh from Mayor Masino. "They sold 50 homes in the first 30 days," he says. "I think 50 percent of that is the fact that those homebuyers knew they were getting a neighborhood that backed up to a protected area at one end and a half-million-dollar park with an amphitheater at the other." There is also the attraction of nearby shops, restaurants and offices, he adds. "In Suwanee, you will be able to walk from where you live to where you work and play in five minutes. All of our plans point to getting people out of the automobile."
Suwanee is one of several Atlanta area communities finding gold in the purchase and preservation of greenspaces and the return to the small town feel of the simpler life; one without commutes. "It's hard to do this in the urban context of Post-Industrial America," says Watkins, the city manager. "But people are looking for a sense of place and we will have it."
Buying Higher Visibility
Investing in new public safety technology
On the afternoon of Sept. 9, 2004, Morrow police officer Rick Meehan was working his off-duty security job at Southlake Mall when he received a call on his Nextel handset from a police dispatcher who told him a gang of shoplifters was reported to be pilfering a nearby T.J. Maxx discount store.
Although he was at an off-duty job, a satellite locator told the dispatcher that Meehan was the closest police officer to the store. Meehan sped to the T.J. Maxx and in minutes arrested the four male shoplifters and collected the evidence — $1,200 in stolen clothing. An on-scene follow-up investigation led to two stolen cars in the store's parking lot that witnesses tied to the foursome.
Shoplifting and auto theft aren't crimes that make the front pages, but the arrests were important to Morrow's retailers, who welcome some 70,000 shoppers each day to Southlake Mall, the largest retail center in Atlanta's Southern Crescent. And as Meehan's police work proved, not all those shoppers have good intentions. Still, shopping is big business in Morrow, a town of 5,000 resting on four square miles some 30 minutes south of Atlanta. Grant Wainscott, an economic developer with the Morrow Chamber of Commerce, estimates that the mall generates 40 to 50 percent of Morrow's annual $1.2 billion in retail sales.
The arrests served as another example of the wisdom shown by Morrow's leaders when they invested in new public safety technology, like the Comet Tracker global positioning system (GPS) that facilitated officer Meehan's fast response time to the crime in progress. "We used to dispatch the next in line [police officer]; now we dispatch the closest to," says Anou Sothsavath, information technology director for the city of Morrow.
Morrow is fast becoming a public safety technology leader with programs like QuickTicket, an onboard police cruiser software program that allows officers to write and file traffic citations in 30 seconds, saving hours of work. Morrow police also use QuickVoice, an audible software program that can instantly alert patrolling police to key information gleaned from auto tag numbers and driver's license information. In a routine traffic stop, QuickVoice can list outstanding warrants, auto ownership and even identify possible terrorist suspects.
For budget-minded city officials, the use of such technology has dramatically reduced the time required for responding to, investigating and processing criminal cases, as well as the time consumed by routine traffic stops. "Time-saving is money," says John Lampl, Morrow's city manager. "We think the savings are worth about $75,000 a year. We have more successful arrest records and we are getting the police officers back on the street faster. We're buying higher visibility."
In 2000, when the federal government mandated that community 911 systems upgrade to Phase II wireless technology to track emergency calls made by cell phones, Morrow became the first city in Georgia and the fifth in the nation to comply, Lampl says. Even before that, Lampl, Sothsavath and others in Morrow had been discussing expanding the use of technology to lower the cost of city services, especially public safety. But in the end it was hard times that led Morrow to new software.
By 2002, the stock market had taken a hit and delivered one to Morrow's employee pension fund. At the same time, health insurance costs for municipal workers jumped 25 percent and the county government slashed Morrow's share of sales tax revenues by $1.2 million annually for the next 10 years of the local sales tax period, a serious blow to the town's $8 million yearly budget. "Like everyone else, we have a labor intensive public safety department and when you take that kind of money off the table it hurts," Lampl says. "We had to ask ourselves, 'How do you change the business model?'"
The choice was hardly a head-scratcher. City leaders could raise taxes, cut services or become more efficient. Squeezing more from the revenue dollar was the politically correct move and, as it turned out, the smart one. Building on lessons learned from the emergency phone system upgrade demanded by the federal government, Morrow's leaders decided to use technology to improve efficiency; the technology would be put to work in the local police force, the busiest 24/7 part of any municipality. First, the town would have to spend $350,000 to modernize the aging laptop computers in its police cruisers and purchase new software. That done, Morrow leaders continued to look over their shoulders as they sprinted to stay ahead of the onrushing tides of technology and population growth.
A 31-member police force seems large for a town of 5,000, but Morrow's population increases daily with the arrival of those 70,000 shoppers, not to mention the 6,200 students attending Clayton College and State University, a campus that lies partly within Morrow's city limits. With a new 1,000-bed dormitory under construction and rising numbers of applications, the university is expecting to see its population reach 10,000 within five years.
The Georgia State Archives is located in Morrow and the Southeastern Regional National Archives is set to open next door by the early summer, forming a research complex sure to boost the daily visitor count. "We try to always look five to 10 years ahead," says Morrow Mayor Jim Millirons. "And we have had to become more elastic." Morrow's municipal leaders also used attrition to cut costs. "We were determined not to lay off anyone," says Millirons. "We had to review everything we did until we got [the budget] whole."
"Business owners want a safe place for their employees and for their businesses," says Morrow's police chief, Charlie Sewell. "So we're always looking for a better way."
"We know technology and innovation save money," Sewell says. "And I believe they have the potential to save lives."
Reusing Water
A new treatment plant and distribution system ensure further growth
Trying to stop population growth in Braselton at the end of the '90s would have been like trying to stop a streaking locomotive. And besides, who would have wanted to stop it?
The growth rate of 284 percent during that decade brought the little town of 1,500 welcome new wealth and prestige. But as 2000 began, a few municipal leaders down at Braselton town hall were growing fearful that they might have to slam on the brakes. The town was running out of wastewater capacity, and with it the means of sustaining growth. That's when Jerry Hood and Braselton leaders noted that perfectly good drinking water was being used for industrial purposes and the irrigation of golf courses, particularly the three at Chateau Elan, an upscale resort and winery.
At the urging of municipal leaders, Hood, a civil and environmental engineer who serves as a consultant to the town, began exploring the possibility of using treated wastewater on golf courses and to meet other industrial needs. At the time, the idea was so new that Georgia's Environmental Protection Division (EPD) didn't even have the regulations in place to permit the reuse of treated water.
It may be a dry subject, but Braselton has long been a leader in waste treatment, beginning in the early 1970s when the town developed one of the first municipally owned land application wastewater treatment facilities in Georgia. But buying land in the Metro Atlanta area just for the purpose of spraying it with water is an expensive municipal exercise. Even with five wells of its own, Braselton buys almost all of its water from three of the four counties its city limits lie within: Gwinnett, Barrow and Jackson. Despite long-term contracts with those counties, the ability to meet future water demands was uncertain. Recycling wastewater seemed to offer a multitude of benefits.
When Braselton began exploring water reuse five years ago, such facilities had been operating in Arizona, California and Florida for 20 years, but, Hood notes, there were none in Georgia. "North Georgia has limited access to water supplies," says Hood, vice president of Engineering Management, Inc., a Lawrenceville consulting firm. "The droughts of the '90s helped focus attention on alternate sources, and we were glad we had other states easing into this reuse thing."
Braselton has now installed a $2.5 million reuse wastewater treatment facility and is constructing distribution system arteries. The new system is being funded through a bond issue and fees paid by all water systems users. The reusable wastewater is irrigating golf courses and a sod farm and a number of industrial uses are being explored.
The reuse water system also opens up possibilities for attracting industries that don't require potable water, such as concrete plants and carpet manufacturers, Hood says. Reuse water costs consumers about one-fourth the amount of potable water and it also reduces demand on drinkable water, benefiting both Braselton and its customers.
Five years ago, Braselton's residents and businesses were using 1.27 million gallons of water a day. That figure is expected to hit 2 million gallons a day within five years, with 500,000 gallons of the increase carried by reuse water. The chemically treated and filtered reuse water is only marginally less safe than drinking water. "It's better than creek water," Hood says. "It's almost drinking water quality."
Due to state regulations, reuse water is currently unusable for residences except in underground sprinklers. But developers of new subdivisions in Braselton are being required to install reuse water systems for lawns surrounding the homes they build. And the town has a water reuse master plan calling for continued investigation into other possible uses for treated water.
Although Georgia laws and regulations currently prohibit reuse water for flushing toilets, one of the highest demands made on residential water, Braselton leaders are not ruling out that possibility. "It's already being done out west," says town manager Jennifer Scott. "We see our wastewater system as our economic development tool," she adds. "Our only limit is a place to put the [waste] water."
Braselton does not discharge into streams. And Scott points out that statewide bans or controls on watering lawns do not apply to reuse water. Braselton's reuse water is being used to fill golf course ponds and tamp down dirt roads and lots. "We're looking at its use in construction projects such as mixing cement," she says. "It's amazing. If you walked by a pond filled with reuse water, you'd never know."
And by assigning maintenance responsibilities to existing employees, Braselton has kept the cost of operating the new water reuse system to just $8,100 annually. The system has certainly stimulated interest. "With all the water issues around the state, reuse water's conservation and economic value, and its many other benefits, we feel that we are trendsetters," Scott says.
Is water reuse a wave of the future? "Well," Hood says, "we're getting a lot of close looks from other water users."
Fast Times At Elbert High
High-speed computer service comes to Elberton
At midmorning on a recent Monday, Kellyn Willis sat at a video editing station selecting footage taken at a recent high school wrestling match to be aired on the local cable channel that night. With two classes immediately ahead of her and only a brief afternoon in which to work, the 17-year-old Elbert County High School student was beginning to hear the tick of the stress clock. But such pressure is a joyous part of her experience as a video production apprentice, the first level of what she hopes will be a career in television journalism.
"We have to do everything from operate the camera and editing to running errands," says the senior, who is also a football cheerleader. Kellyn even gets face time hosting shows aired on the local and school channels. "People come up to me in school and on the street and say, 'I saw you on television.'" Kellyn is also involved in the production of cooking shows, city and county government meetings and, most popular of all, replays of Elbert County High's Blue Devil football games. And her experience in television production has one other important benefit — she gets paid for her work.
Kellyn is one of four Elbert County High School students benefiting from a unique collaboration of local governments to bring high-speed Internet service to Elberton, a Northeast Georgia town of 1,430 situated 14 miles from the South Carolina border. Five years ago, Elberton citizens were limited to expensive long distance dial-up Internet service and only one local cable television company.
Fed up with lagging behind the technology curve, Elberton leaders decided to build their own broadband Internet service and cable television provider. Using $6 million in capital lease agreements from the Georgia Municipal Association and the Municipal Electric Association of Georgia, Elberton offered its citizens ElbertonNet Broadband TV and Elberton Net Express, a high-speed Internet service. But Elberton would step deeper into the technology pool.
Although the new technology services were welcome additions, they were of little use to those who lived in the many remote areas of Elbert County. To provide access to the most eager users, youth, Elberton and Elbert County officials snared grants totaling $253,700 from the Appalachian Regional Commission (ARC) to fund PowerUp, a program for young people in rural areas who have no home access to the Internet or, in many cases, even a computer. Thanks to Special Purpose Local Option Sales Tax appropriations amounting to $135,000 for aesthetic and technical upgrades at the Elbert County Library, the PowerUp computer lab has a new home in which to offer rare opportunities for rural residents to enjoy computer services metro areas have long taken for granted.
One fan of Elberton's locally produced television programming is Bob Paul, vice president and general manager of Eagle Granite Company, Inc., who regularly watches high school sporting events and community concerts on his local access cable channel. But when he's at work, Paul's interest in Elberton's new technology is far more serious and focuses sometimes on something called the Hensel Top and End Polisher, a computer-operated machine that does to granite what its name implies.
The Hensel is a key component on Eagle's production line, polishing the custom-made monuments that form the core of its business. Using Elberton's high speed Internet service, the machine can be examined and repaired by technicians in Germany, where it was made. There are other business benefits. "Now we can offer photos of designs at high speed and we can process orders and invoices faster," says Paul, who also serves as president of the Elbert County Chamber of Commerce. "The community now has technology to offer [business and industry] that we didn't have before and that's important."
The handful of people familiar with the history of Elberton's utility systems could have predicted the town would find a way to get Internet and cable to its citizens. In 1895, when the city had no other source to call on, Elbertonians built their own electrical system including a dam and power plant. The little village followed with locally owned water and natural gas systems.
The new homespun technology was a natural part of municipal evolution. "When we can't get it anywhere else, we find a way to do it," says Mayor Iola Stone, whose 53 years of service to Elberton includes stints as city clerk, finance director, city manager and finally mayor. "All of this has come because we need the key to growth and economic development. And this technology [cable TV] informs the community on government business, church activities and school programs and all of that ties us closer together. The whole idea is to help our schools to keep our young people here to start a business, learn a trade or return after college to start a career and a family. Sure we have two governments, city and county, but we're all looking for the same thing and that's a better life for our citizens."
Mayor Stone has the kind of pluck that leads one to feel Elberton is the little town that could, and she can sum up the Elbertonian ethos in a succinct sentence: "When we see a need, we build."