The Great Experiment
Politics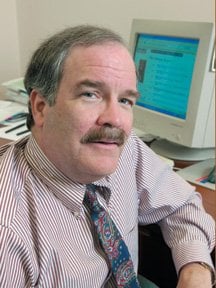 For the next two years, Georgians will be guinea pigs in a classic political science experiment. After decades of Democratic Party governance with growing expenditures for education, health care and other basic services, a more conservative Republican leadership will steer state government toward lower spending and fewer services.
Georgia voters have seen the results of activist governors like Zell Miller and Roy Barnes. They will now see a governor, Sonny Perdue, and a Republican-controlled legislature that favor more of a caretaker approach to governing. It won't be a government that does a lot of new things but a government that does the same old things with — it hopes — more efficiency and effectiveness.
"I think that people more times are troubled by what government does to them than by what government does for them," Perdue says. "I think by and large, with the exception of people who have real serious needs, people want the freedom to live their lives without the interference of government rather than with the support of government."
One of Perdue's aides put it this way: "If we can just leave the state a little better off than we found it, we'll be successful."
For an example of the Perdue approach in action, look at public education. Over the past two years, Perdue and the legislature have cut state funding for local schools by about $400 million. Perdue has worked vigorously to roll back as many provisions as he could of Barnes' education reform act, especially the requirements for lower class sizes. On a key vote by the state Board of Education last summer, Perdue's appointees outvoted Barnes' appointees by 7 to 6 to increase the number of students in science classes.
Perdue's minimalist beliefs are shared by the more conservative Republicans who will be running the state Senate and House for the next two years. Don't expect to see a flood of new legislation pouring out of those chambers. Instead, the GOP leadership is talking about limiting the number of bills that are adopted and even adjourning the General Assembly after 38 or 39 days rather than the full 40 days allotted by the state constitution.
The new House Speaker, Glenn Richardson, has vowed that he won't even allow a bill to come up for a vote unless it meets one of his strict criteria. "We will ask: Will it reduce the size of government?" Richardson says. "Will it strengthen our traditional family structure? Will it reduce the tax burden on our citizens? Or, will it increase personal responsibility? Unless proposed legislation answers yes to one of those questions, it will face a difficult course."
The choice of a more active or less active government will be the central issue in 2006 when Perdue runs for reelection against a Democratic challenger expected to be Lt. Gov. Mark Taylor or Secretary of State Cathy Cox. Taylor and Cox, to varying degrees, have indicated they favor more of an activist than a caretaker approach to the problems facing the state.
"When you are taking health care away from children and pregnant women, letting rape kits sit in a backlog at the GBI, and refusing to fund smaller classes for children, there is no way to justify this to the people of Georgia," Taylor says.
"I do think people expect the governor to take the lead on issues and build a consensus to get things done," Cox says. "There seems to be more emphasis (by Republicans) on getting people to switch parties than to find solutions to problems."
Other governors who tried to take a more activist approach have had their heads handed to them. Alabama Gov. Bob Riley, a staunchly conservative Republican, asked voters to adopt a more equitable tax system in 2003 so that the state could avoid cutting basic services such as health care, education and corrections. The voters' answer was a resounding no.
Closer to home, Roy Barnes advocated an ambitious agenda that included a regional transportation authority, a water planning board, school reform and a new state flag. Perdue opposed all of those initiatives, especially the removal of the Confederate battle emblem from the flag, and booted Barnes.
Will Georgia's electorate react favorably to this hands-off approach to governing? That is the great experiment in state politics. We should know the final results by the early morning hours of Nov. 8, 2006.
Tom Crawford, editor of the Capitolimpact.com news service, covers politics for Georgia Trend.