An Atlanta Valentine
Business Casual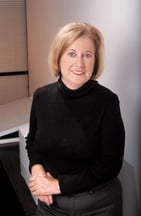 The internal click that comes when I push open the back door and walk into the house after a few hours or a few days away takes me by surprise every time, even though I've heard it in the half-dozen or so places I've called home throughout my adult life.
It registers for me even before I deposit purse and assorted other baggage on the kitchen counter, before I notice whether anyone else is at home or whether the room is hot or cold, before I am assaulted by hungry cats inquiring about the next meal. The click signals home and all the familiar, demanding and comforting realities conveyed by that notion.
It's always good to come home, no matter what I've left undone — laundry, tidying up, becoming a better person. It simply feels like where I should be.
I experience that click in a different way when I return home to Atlanta from out of town. If I'm driving, it's at the point where the first view of the skyline pops up. If I'm flying, it actually comes with that reassuring bump that signals the plane has landed safely at Hartsfield-Jackson.
I'm something of a demographic rarity: a native Atlantan. I was born at Emory Hospital back when Emory still delivered babies. I lived away for a few years (New York, Chicago and Detroit) when I was very young and for a few more years after college in Athens (New Orleans, Florida, San Francisco). But no other place has ever felt like home.
For that reason, I'm thin-skinned about criticisms of Atlanta, whether they come from outside the Perimeter or outside the state. I think I have a pretty clear-eyed view of the city's shortcomings; but I'm tired of hearing people complain about the traffic or the crime, as if those things define the city.
Early stirrings of civic pride came from learning that my hometown was "famous" for things like hospitality and Coca-Cola and Peachtree Street. Later I was proud to be a part of a city that proclaimed itself "too busy to hate," prouder still that the grainy black-and-white footage of black-and-white confrontations that showed up on the evening news did not emanate from my hometown. Even before I quite understood why, I was proud that an Atlanta mayor, the late Ivan Allen, Jr., was the only Southern elected official to testify in favor of the Public Accommodations Section of the Civil Rights Act in the '60s.
At a Metro Atlanta Chamber of Commerce luncheon a few weeks ago, several speakers, including the incumbent mayor, Shirley Franklin, who got a standing ovation from more than a thousand people when she walked to the podium, invoked the city's track record of addressing needs and forming alliances and meeting challenges head-on. Chamber President Sam Williams noted that Atlanta had "embraced the Civil Rights Movement," and lauded the unique partnership of business and civic leaders that had strengthened and enriched the city.
The roster of such leaders and their achievements is a long one: In addition to Mayor Allen, who guided the city through the '60s, and Mayor Franklin, who is positioning Atlanta for its starring role in the 21st century, there have been other strong elected leaders. William Hartsfield's vision of Atlanta as an air transportation hub shaped the city; Maynard Jackson improved upon that vision and made it workable and inclusive; Andrew Young propelled Atlanta toward internationalism. From the business world came Coca-Cola's Robert Woodruff, the Atlanta Constitution's Ralph McGill, banker Mills B. Lane, construction magnate Herman Russell. All played a part, as did, of course, Dr. Martin Luther King, Jr.
The challenge of this era is growth: how to tame it, manage it and make it work for those who call Atlanta home. Many of those gathered for the chamber luncheon will be playing a big part in trying to solve the growth dilemma. They represent a lot of brainpower and financial clout.
I'd be willing to bet that most of them are not native Atlantans. Neither Cousins Properties' Tom Bell, the new Chamber chairman for 2005, nor his predecessor, GE Energy's John Rice, is a native Atlantan. But — accents notwithstanding — they sure sounded like it. I bet, by now, they are hearing that "this-is-home" click when they catch sight of the Atlanta skyline.
Susan Percy is executive editor of Georgia Trend.